Completed meetings and events 2017-2018
Tue 17th October 2017 Partners Evening - Speaker Linda van Den Hende - Mayor of Havering

Fellowship Don Pusey (2)
VOT Graham Evetts
Tue 10th October 2017 Fellowship Evening - St Francis Hospice Cheque Presentation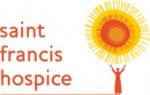 Fellowship Trevor Bedford (1)
VOT Colin Bowmer
Tue 3rd October 2017 Fellowship Evening - Club Rules Discussion - By Paul Robins & Colin Coe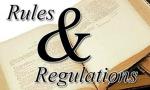 Fellowship Sheila Barnett (4)
VOT Colin Coe
Thu 28th September 2017 Inter Club Indoor Bowls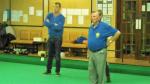 Annual competition between ourselves, Romford and Hornchurch & Upminster clubs.
read more...
Tue 26th September 2017 Scatter Night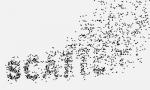 Restaurant unavailable
Tue 19th September 2017 Business Meeting
Fellowship John Knight (3)
VOT Scott Swanwick
Tue 12th September 2017 Fellowship Evening
Fellowship Sheila Barnett (2)
VOT Eddie Blair
Tue 5th September 2017 District Governor Visit - A very warm welcome to Nick Sillitoe

Fellowship Roy Joffe (1)
VOT Christine Birch
NB Council after club
Tue 29th August 2017 NO MEETING - Tuesday after Bank Holiday
Sun 27th August 2017 - Mon 28th August 2017 Havering Show

Our annual "Win a Car for £1" stall was a great success again this year, the weather playing it's part in a bumper turnout.
The young lad pictured, got the "High Score" prize of £25 for his Mum Danielle. He scored 37, well done !
Tue 22nd August 2017 Fellowship Evening - Speaker Tony Lee - Nuffield Hospital Healthcare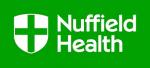 Fellowship Rupi Grewal (4)
VOT Trevor Bedford
Tue 15th August 2017 Fellowship Evening - Speaker Mark Halls - CEO First Step

Fellowship Eddie Blair (3)
VOT Fred Bennett
Tue 8th August 2017 Fellowship Evening
Fellowship Jeannette Sears
VOT Sheila Barnett
Tue 1st August 2017 Fellowship Evening - Speaker Mary Bite - War Diaries

Fellowship George Hagger (2)
VOT Alan Jee
Tue 25th July 2017 Fellowship Evening
Fellowship Rupi Grewal (1)
VOT Bruce Anderson
Tue 18th July 2017 Fellowship Evening - Council after Club
Fellowship Howard Tidd (4)
VOT Norman Barnett
future
calendar
district events
local events