Completed meetings and events 2019-2020
Thu 15th August 2019 Speaker - Beryl Senior

Beryl Senior, on the Sri Lanka Orphanage & Blind School Project previously supported by Burnham Inner Wheel.
Thu 8th August 2019 Business Meeting
Thu 1st August 2019 Club Meeting -District Governor

Rotary 1090 District Governor Frank Quinn visit
Thu 25th July 2019 Speaker - Mike Swift

Mike Swift a photographer with Slough Observer talks on 'Photography with smartphones'.
Thu 18th July 2019 Speaker - Jon Bowerman - Grundon Waste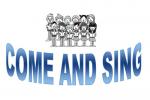 Jon gives some background into the business of Grundon Waste now a third generation family business.
read more...
Thu 11th July 2019 Business Meeting
Club business meeting
Thu 4th July 2019 Speaker - Rtn Nick Teale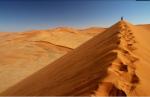 Rtn Nick gives a presentation 'By rail to Namibia' featuring photos from his visit earlier this year
future
calendar
district events
local events