Completed meetings and events 2019-2020
Tue 15th October 2019 Motorway Madness

Iain Pate
read more...
Tue 8th October 2019 District Governor's Visit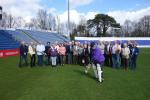 Joint visit with Cardiff West and Cardiff St Davids at the Novotel
Tue 1st October 2019 Ashni Chotai

Eye Care in Malawi
Tue 24th September 2019 District Quiz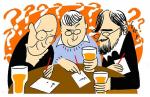 First round proper v Cardiff West
HOME at the Novotel.
6.30 for a 7.00 start.
Sat 21st September 2019 Car Parking

Adrian Flux British Speedway Grand Prix
Tue 17th September 2019 Car Park Training

Annual review of our procedures
Fri 13th September 2019 - Sat 14th September 2019 Insport 2019

Cardiff Bay Rotary's 11th year as major sponsor of this Disability Sport Wales event
read more...
Tue 10th September 2019 Yusuf Ibrahim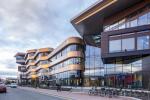 Head of 6th Form
Cardiff and Vale College
Tue 3rd September 2019 Team Meetings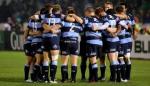 Regular review of progress against plan.
Sat 31st August 2019 Car Parking

Rugby World Cup Warm Up
Wales v Ireland
Tue 27th August 2019 No Meeting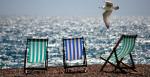 Bank Holiday
Tue 20th August 2019 Azmath Jaleel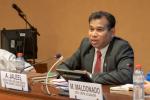 School of Earth and Ocean Sciences
Cardiff University
read more...
Sat 17th August 2019 Car Parking - LIMITED

Rugby World Cup Warm Up
Wales v England
WE ONLY HAVE USE OF THE SMALLER CAR PARK FOR THIS EVENT
Tue 13th August 2019 Business Meeting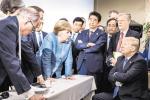 Decisions are made!
Tue 6th August 2019 Bowls Evening at Pentyrch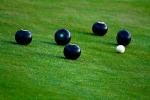 With other clubs, Cardiff West and Cardiff Breakfast.
Sat 3rd August 2019 Car Parking

Manchester United v AC Milan
Tue 30th July 2019 Kathryn Murray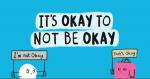 Campaigning on Mental Health concerns
Tue 23rd July 2019 Steve Jenkins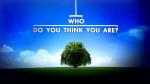 traces his lineage back to 1620.
A cheat's guide
Sat 13th July 2019 Car Parking

Depot in the Castle
Tom Odell and Clean Bandit
Fri 12th July 2019 Car Parking

Depot in the Castle
Nile Rogers & Chic
Tue 9th July 2019 Suzanne Staples: Ten-y-Fan for Holibobs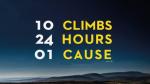 Suzanne tells us about the challenge of climbing Southern Britain's highest peak 10 times in 24 hours and the Cardiff charity - Holibobs
future
calendar
district events
local events