Featured Posts
Atlanta Convention 2017
Sat 10th June Join us in Atlanta celebrating The Rotary Foundation Centennialmore
D1150 District Conference 2016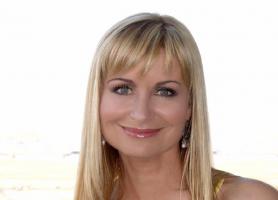 Fri 21st October You have until the end of August to take advantage of an early bird discount for Conference 2016 in Cardiff.more
In the next 30 days...
Latest News

Dementia Friendly Rotary
DGE Maggie Hughes was invited to represent Rotary at an event held at the Wales Millennium Centre, Cardiff to celebrate the communities, organisations and individuals who are helping to make Wales a dementia friendly nation. More ...
---
Eisteddfod, Abergavenny
Eve Conway, with Coed Cae, Brynmawr Interactors Bradley and Sage Hurter and mum Michelle. Bradley and Sage were the Welsh speakers on the Rotary stand. While their supposed Rotarian elders and betters could stand and watch; Bradley and Sage confidently answered questions and explained what Rotary is all about in fluent Welsh.
---
Musical Midsummer Magic
Narberth and Whitland Rotary Club's Sounds Fantastic showcases young people in a fantastic afternoon of Musical Excellence.
---
Meet the 2016-17 Team
The District Handover was held on 26 June 2016 in the splendid surroundings of The Orangery at Margam Park. More...
---
Rhondda Ro
tary Way
A section of the A4119 Tonypandy by-pass has been named Rhondda Rotary Way to celebrate the Rhondda club's 60th birthday. More...
---
Classic Vehicle Show at Aberfest
There were some beautiful, very well looked after vehicles at the show and it was extremely difficult to judge. More ...
---
Young Writer and Photographer Results
Congratulations to Sneha Saji Sponsored by the RC Llanelli Winner of the District Intermediate Young Writer and runner up in the RIBI National competition. More ...
---