Completed meetings and events 2017-2018
Wed 15th November 2017 Evening Meal With Partners
District Governor Alan Hudson on his 'grand tour' will update the club with the latest district news.
Fri 3rd November 2017 Quiz Night - Now Fully Booked
Supporting Clevedon & District Foodbank
Teams of 4 - £7 per person including Ploughman's Supper.
A prize for the winners.
Licensed Bar
Greyfriars Hall Marine Hill Clevedon
Telephone 01275218987 or email rccyeo@gmail.com for tickets.
Wed 1st November 2017 Activity Planning Meeting
Sat 28th October 2017 Purple4Polio Planting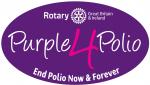 5000 Purple4Polio bulbs to plant.
Starting at the roundabout by Tesco's
Wed 18th October 2017 Skittles Practice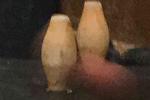 With partners and guests at The Ebdon Arms Worle
Sat 14th October 2017 Community Centre Tidy Up
General clearing of debris, leaves etc from around the building.
Mon 9th October 2017 Moscow State Circus, The Downs Bristol
Collection supporting Homelessness in Bristol
Wed 4th October 2017 Activity Planning Meeting
Wed 20th September 2017 Speaker Jack Legg - Meal with partners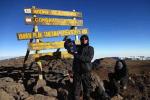 Jack Climbed Kilimanjaro last year sponsored by the club in support of The Menigitis Research Foundation. This is his story.............
Sat 16th September 2017 Tides Festival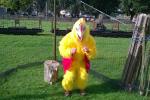 Find out more about Rotary. Visit our stall at the festival.
Enter our Splat The Egg challenge.
Have a great day supporting The Marlens.
Wed 6th September 2017 Activity Planning Meeting
Wed 30th August 2017 Treasure Hunt
Start at Lidl car park Worle BS22 6WE Find your way around the route to a local venue to enjoy well earned refreshments, collecting information and objects with the aid of Steve's cryptic clues. Please bring something on the theme of local produce.
Wed 23rd August 2017 Avon Valley Railway Dining Train
An evening meal with partners
read more...
Tue 22nd August 2017 Boules vs Clifton Conkers
Clevedon Yeo at home to Clifton Conkers at The Ring O'Bells Nailsea
Sat 5th August 2017 Bar-B-Q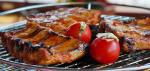 Club Members and partners are invited to join Rob and Allison at their home for this all inclusive event.
Wed 2nd August 2017 No Meeting
The club takes a summer break from activity planning meetings in August
Thu 27th July 2017 Boules v Bradley Stoke

Clevedon Yeo at home to Bradley Stoke at The Ring O' Bells Nailsea
Wed 19th July 2017 Redgrave Theatre Show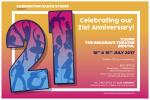 21 Variety Show supporting CLIC Sargent.
Members partners and guests.
Mon 17th July 2017 Boules vs Portishead
Clevedon Yeo away to Portishead at The Ring O'Bells Nailsea
Mon 10th July 2017 Boules v Backwell Tigers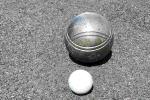 Clevedon Yeo away to Backwell Tigers at The Ring O' Bells Nailsea
Wed 5th July 2017 Club Handover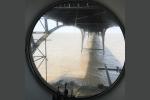 Meal with partners.
The Porthole Room Clevedon Pier
future
calendar
district events
local events