Completed meetings and events 2017-2018
Thu 14th December 2017 Goals Galore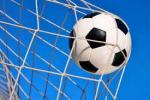 A look at the Club's targets for the near future. An opportunity for members to gain ownership of these 'goals'.
Thu 7th December 2017 South American Samba
Graham Vincent will be enthralling us with an illustrated report of his and Alison's recent holiday to South America! Guests welcome!
Thu 30th November 2017 Police Dog Training

Andy Mansbridge [NPCC Dog Instructor, Police Dog Training School
Ops Command, Surrey & Sussex Working Together] will lead us through the paths and procedures necessary to train a dog to become a member of K9.
Thu 23rd November 2017 Dan Eley Foundation

Our opportunity to learn how Dan's foundation is supporting young people in Waverley and Guildford. Guests welcome!!
Thu 16th November 2017 A Wartime Childhood

Michael Baughen will be sharing some of his experiences growing up in wartime London.
Thu 9th November 2017 Business Meeting + SGM

Members and Rotarians only for this meeting!
Thu 2nd November 2017 D Day and The Maisy Battery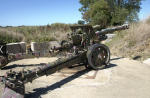 The story behind the recently discovered Battery and its role in the Landings.
Thu 26th October 2017 Every Picture Tells A Story!

Members to show and share a picture that has special meaning to them.
Sat 21st October 2017 Beacon Gardening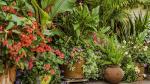 The opportunity to help tidy the Beacon Centre's Garden ahead of the winter!
Thu 19th October 2017 The Legend of King Arthur!

The Guildford Shakespeare Company are presenting this play in which Arthur and his Knights come face to face with THE WHITE DRAGON!! Family and Friends are welcome to join us in watching this family-oriented Legendary Adventure!!
Thu 12th October 2017 Harvest Festival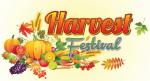 This is our opportunity to share with those in the community less fortunate. Tins and packages with long life lines gratefully accepted. If you are unable to attend, or are not a member, but would like to contribute, please contact Trevor Perrott.
Thu 5th October 2017 Guildford since 1600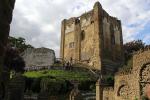 Local Historian Matthew Alexander talks us through the changing face of Guildford over the last 400 years! It promises to be a fascinating evening!
Thu 21st September 2017 Around the World with Fiona!

Fiona Miles is giving an illustrated talk on her recent Tour to distant parts, including the RI Convention in Seoul.
Thu 14th September 2017 Council & Business Meetings

Meetings for members only!
Thu 7th September 2017 Peter Hector: The Early Years!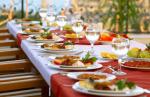 Peter will be recounting his early years in the world of catering! Mary B and Nadiya H watch out!!
Thu 31st August 2017 Frank West - My Year as DG!
Frank relates all the 'highs', the miles and the chicken dinners he faced, as he recalls his special year in office.
Sun 27th August 2017 3 Clubs Get-together at Sue Lawson's!

A most enjoyable gathering at Sue's to enjoy good company, fine food and excellent conversation - with the possibility of a flypast by the Red Arrows!!!
Thu 24th August 2017 Reflections

Frank West will reflect upon his year as District Governor, giving us all the highs and the number of chicken dinners he enjoyed!!
Thu 17th August 2017 Games Evening

A touch of teamwork! A sense of achievement!
Thu 10th August 2017 Business Meeting

In house discussions on our projected plans and activities.
Thu 3rd August 2017 Websites Toured and Explored!

Frank West will take us from our own website through the RIBI site and on to the RI site. Much to see and learn!
Thu 27th July 2017 Unlocking Your Performance
Kate Lidbetter will give us some thoughts on how we can unlock different aspects of our lives!
Guests very welcome!
Thu 20th July 2017 Fabulous 50s! With the GSA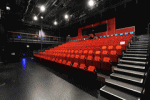 Flashback time - drainpipes and sideburns!
Thu 13th July 2017 Business Meeting

Members only, I'm afraid!
Thu 6th July 2017 Fundraising with SERV - A Discussion

Happy New Year! We start with a discussion with our Chosen Charity on how best to organise our forthcoming collections.
future
calendar
district events
local events