Future meetings and events
Thu 21st December 2017 at 19.30 - 22.30 Club Christmas Celebration!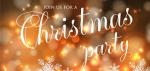 A Christmas meal followed by an evening of chatter and cheer!
Thu 4th January 2018 at 19.30 - 22.00 Christmas and The Food Bank

Ann Mather will be telling us how the North Guildford FoodBank coped over the Christmas period. Guests very welcome!
Thu 11th January 2018 at 19.00 - 20.30 Guildford Fire Station Tour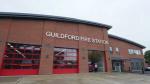 An opportunity to have a look around the new Fire Station and express our appreciation to the Crews.
Thu 18th January 2018 at 19.30 - 22.00 Business Meeting

Rotarians only for this meeting, I'm afraid, sorting out Club matters.
Thu 25th January 2018 at 19.30 - 22.00 River Kwai Story - Fact and Fiction

Paul Whittle will be telling the true story of the events on the River Kwai and comparing that with the fictitious element!
Sat 27th January 2018 at 18.15 - 23.00 BURNS NIGHT!

Burns Night is coming! Don't miss out on a wonderful evening filled with traditional pomp, good food, good fun and lots of laughter!!
Tickets from Des Flanders 01483 351808