Completed meetings and events 2018-2019
Thu 13th December 2018 Club Christmas Dinner

Meet in the Miller's Room from 6:30pm, and be seated for dinner at 7:00pm. Festivities will follow on after dinner.
Thu 6th December 2018 Discover The Artist - Auction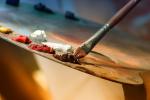 Auctioning some of the remaining artwork following the very successful sale in August. To be held at Minchinhampton New Golf Course.
Thu 22nd November 2018 Will Mansell - The Grace Network

Changing Lives in the 5 Valleys.
read more...
Thu 8th November 2018 Beaujolais Evening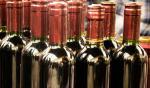 Fortnightly Club meeting - details to follow
Thu 25th October 2018 Charter Night with Guest Speaker - Professor Malcolm Brown FRS

Professor Brown will talk about Memory Research and Sport for Youth
read more...
Thu 11th October 2018 Tony Evans, Nailsworth Town Crier

In 2017 Tony Evans received an award from Nailsworth Town in recognition of having been the Town Crier for 25 years.
read more...
Thu 27th September 2018 Caroline Sanderson, Artistic Director, Stroud Book Festival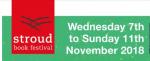 Stroud Book Festival brings the best in new writing from some of the finest novelists, non-fiction writers, poets, children's authors and storytellers from Gloucestershire and beyond.
read more...
Thu 13th September 2018 Hanna Doherty, member of UK Youth Parliament

UK Youth Parliament provides opportunities for 11-18 year olds to use their elected voice to bring about social change through meaningful representation and campaigning. Hanna will give us an insight.
Thu 30th August 2018 Andy Jarrrett, D1100 Youth Services Chair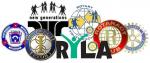 Andy will tell us about his wide range of youth programmes for 2018-2019.
Thu 16th August 2018 Club meeting with speaker

Fortnightly Club meeting with a guest speaker
Thu 2nd August 2018 DG Joan Goldsmith - "Our year ahead"

DG Joan Goldsmith has just taken over as Governor of Rotary District 1100 for the year 2018-2019 and will be taking this opportunity to share with us her plans and hopes for the coming year.
Thu 19th July 2018 Stinchcombe Garden Party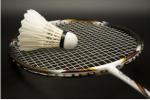 An evening of traditional garden games with an American Supper.
Thu 5th July 2018 Lou Taylor-Bowen and "John's Journey"

Fortnightly Club meeting with a guest speaker
read more...
future
calendar
district events
local events