Future meetings and events
Thu 19th September 2019 at 19.30 - Sat 21st September 2019 - 22.00 Sep 19th/20th/21st - Bournemouth Male Voice Choir - Rotary Cotswold Tour
Singing in Nailsworth, Gloucester Cathedral and at Stroud Brewery on 19th, 20th and 21st September
Thu 26th September 2019 at 19.00 - 21.30 Sept 26th - Speaker: Callum Campbell, WellChild

Thu 10th October 2019 at 19.00 - 21.30 Interteam Information Sharing

Much of the good work being done by Club members goes unnoticed by others in the Club. This sharing of information should redress the balance.
Thu 24th October 2019 at 19.00 - 22.00 Charter Night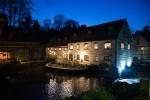 This event, which will be held at Egypt Mill, will mark the 12th anniversary of the Rotary Charter being awarded to the Club, and will comprise an action-packed evening.
Thu 21st November 2019 at 19.00 - 21.30 Nov 21st - Speaker: Carol Lambert: Lodgemore Mill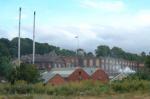 Lodgemore Mill is the home of WSP Textiles, manufacturers of fine cloth for the sports and leisure industry
Thu 5th December 2019 at 19.00 - 21.30 Dec 5th: Club AGM and Business Meeting

Summarising the last Presidential year, appointing club officers for the next year, and looking ahead. This will be held at Minchinhampton Golf Club
Thu 19th December 2019 at 19.00 - 22.00 Club Christmas Dinner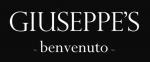 To be held at Giuseppe's Restaurant
Thu 16th January 2020 at 19.00 - 21.30 Jan 16th: Speaker: Rick Minter - Big Cats

Facing Britain's wild predators
Thu 30th January 2020 at 19.00 - 21.30 Jan 30th - Speakers: Alexandra & Nigel Lloyd-Jones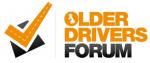 Driving Safely for Longer