Future meetings and events
Thu 13th December 2018 at 19.00 - 22.00 Club Christmas Dinner

Meet in the Miller's Room from 6:30pm, and be seated for dinner at 7:00pm. Festivities will follow on after dinner.
Thu 3rd January 2019 at 19.00 - 21.30 Colleen Rothwell - Armenian Pilgrimage

Colleen travelled around Armenia and absorbed its recent as well as distant past [from 5th century onwards]. Armenia adopted Christianity before Rome and its version is somewhat different, and now, because of the recent past, it has a unique purpose.
Thu 17th January 2019 at 19.00 - 21.30 Rachel Pegler - Doodle Days Art Therapy

Using art therapy to help chronically ill children and adults
Thu 31st January 2019 at 19.00 - 21.30 Peter Drover - A Beginner's Guide to Family History Research
This will cover the six key areas to look at when beginning to research family history.
Thu 14th March 2019 at 19.00 - 21.30 Sue Reed; Art Sparks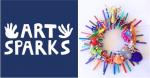 Art workshops for young creatives to keep them busy in the holidays - their imaginative themes are unrivalled, super inspiring and at times, mind boggling!