Completed meetings and events 2017-2018
Thu 15th March 2018 Judy Kuhl from Great Ormond Street Hospital at the College
Wed 14th March 2018 Choir Competition Heats
The third of the heats for the Rotary Phoenix Choir Competition. The final is on Thursday 22nd March
Fri 9th March 2018 Choir Competition Heats
The second of the heats for the Rotary Phoenix Choir Competition. The final is on Thursday 22nd March
Thu 8th March 2018 Desert Island Discs at the Rose and Crown Writtle
Mon 5th March 2018 Choir Competition Heats
The first of the heats for the Rotary Phoenix Choir Competition. The final is on Thursday 22nd March
Thu 1st March 2018 Choir competition briefing- at the College
All members are encouraged to attend this meeting as it will provide important information about the running of the choir competition heats and final.
Sat 24th February 2018 Quiz Night CHANGE OF VENUE TO KEENE HALL GALLEYWOOD

PLEASE NOTE CHANGE OF VENUE. THIS EVENT WILL NOW BE HELD AT THE KEENE HALL, WATCHOUSE ROAD, GALLEYWOOD CM2 8PT. Bring your own snacks and drinks. Raising money for our Rotary charities.
Thu 22nd February 2018 A Speaker on Bee Keeping - at the College
Sat 17th February 2018 Jumble Sale - Danbury Village Hall
Raising funds for our charities
Thu 15th February 2018 Business Meeting at The Rose and Crown
Thu 8th February 2018 Tamsin Hockaday - An opportunity to learn sign language - at the College
Thu 1st February 2018 Sue Read from Galleywood Infants School - at the College
Galleywood Infants School has a connection with a school in The Gambia and Sue will be talking about their work with this school.
Mon 29th January 2018 Club Council

Thu 25th January 2018 Social at the College
Thu 18th January 2018 Speaker from Essex Air Ambulance at the College

Thu 11th January 2018 Margaret Bonnett from Chelmsford Marquetry Group at the College
Thu 4th January 2018 Peter Brooks - Charity Engagement Manager from Centre Supporting Voluntary Action - at the College
Peter will talk about a new charity that has been set up in Chelmsford Men's Shed.
Thu 28th December 2017 No Meeting
Thu 21st December 2017 No Meeting
Sun 17th December 2017 Carol Singing in High Chelmer

Raising funds for our Rotary Charities
Thu 14th December 2017 Christmas Dinner at The College
Thu 7th December 2017 Christmas Party at The College
Thu 30th November 2017 Origami Social at The College
This will be a chance to make something out of folded paper to take home with you.
Tue 28th November 2017 Rotary Pre-Christmas Concert at Chelmsford Cathedral
We are helping with the refreshments for this festive event at the Cathedral.
Sun 26th November 2017 Mulled Wine and Mince Pies in the City Centre

We will again be selling Mulled Wine etc. in support of the Mayor's charities (City of Chelmsford Mencap, Age Concern Chelmsford and Columbus School and College) on the day that the High Street Christmas lights are switched on.
Thu 23rd November 2017 SGM and Business Meeting at The College

Thu 16th November 2017 Visit by DG Nick Sillitoe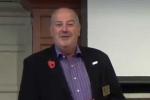 Nick will set out his aims for this Rotary year
Mon 13th November 2017 Club Council

Thu 9th November 2017 'Why I came to England' a talk by Brita Junker Smith at The College
Brita will talk about her life as a young girl living in Denmark under German occupation, her father in the resistance smuggling Jews to England and much more.
Thu 2nd November 2017 Tony Dunn on the Red Balloon Learner Centre at The College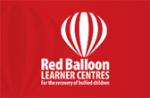 Red Balloon supports young people who self-exclude from school and are missing education because of bullying or other trauma. They provide an academic and therapeutic programme to enable students to get back on track and reconnect with society.
Thu 26th October 2017 Tracy Wise talking to us on Nursery Crimes at the Rose and Crown
Thu 19th October 2017 Deputy Lieutenant of Essex at The College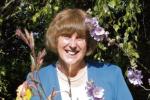 Bonnie Hill is coming to talk about her role as Deputy Lieutenant of Essex.
Sat 14th October 2017 Quiz Night at Writtle Sports and Social Club

Join us for our quiz on the 14th October when we will be raising money to support our Rotary and other charities.
read more...
Thu 12th October 2017 Speaker Emily Hesketh from Cancer Research UK at The College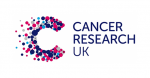 Thu 5th October 2017 Business Meeting at The College

Mon 2nd October 2017 Club Council

Thu 28th September 2017 Speaker - Tim Leeson at The College
Tim is the Youth Minister for Chelmsford Cathedral and will talking about Generational Theory - looking at the four or five living generations and the differences between them. Note we are back at the College this week.
Thu 21st September 2017 Social at The Rose and Crown
Thu 14th September 2017 David Williams on Managing Your Mind for Success and Happiness at The Rose and Crown
Thu 7th September 2017 Meal and Social at The Duke of Wellington at Hatfield Peveral
Thu 31st August 2017 A Comedy of Errors - Hylands House
An open air performance of this Shakespeare play in the grounds of Hylands House. Bring your own picnic.
Thu 24th August 2017 Business Meeting at The Rose and Crown

Thu 17th August 2017 Social at Leila's house
Mon 14th August 2017 Club Council

Thu 10th August 2017 A speaker from Interact at The Rose and Crown

Interact is a charity that helps young people with learning
difficulties, downs, autism etc. It is based in Moulsham Mill
Thu 3rd August 2017 10-Pin Bowling at City Bowl followed by meal in town
Thu 27th July 2017 Social at The Six Bells
Thu 20th July 2017 Speaker from Wastebusters at The Rose and Crown

Thu 13th July 2017 Business Meeting at The Rose and Crown

Mon 10th July 2017 Club Council

Sat 8th July 2017 Sputnik Club Meeting at the Ideas Hub

The inaugrual meeting of Chelmsford Phoenix's new Satellite Club. Open to anyone interested in helping out in the community and having some fun. Children welcome - free kids play area.
read more...
Thu 6th July 2017 Building the Wireless Age at Little Channels
Tim Wander will speak to us about Marconi and the birth of radio
future
calendar
district events
local events