Completed meetings and events 2017-2018
Tue 5th December 2017 Guest Speaker - Rod Parker

Bee Keeping - Why are bees so important? Why is honey so good for you? Why are bee numbers decreasing and what can we do about it?
Buy some Hertfordshire honey on the night.
Thu 30th November 2017 - Sat 23rd December 2017 Santa Sleigh Collections around Hemel Hempstead until 23 December
Weekday evening collections, weekends static collections at Marlowes 2nd December, Bunnings 3rd December.
Thu 30th November 2017 - Santa Sleigh Collections around the Town
RCHH working with the local Community to generate funds to support local charities
Tue 28th November 2017 Youth Speaks
Debating Competition entered by local Schools to stimulate and develop intelligent minds.
Cuthbert Mayne School to host this years event.
Mon 27th November 2017 Blind Club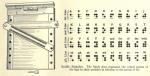 Transport, Entertainment and Refreshment provided for the Blind Club of Hemel Hempsead
Tue 21st November 2017 Business Meeting

Club to discuss current projects
Tue 14th November 2017 Guest Speaker - Sarah Marshall

Winning the Gold Medal in South Africa. Blind bowler Sarah Marshall from Berkhamsted makes a return visit.
Wed 8th November 2017 Young Chef Competition

Local schools compete for a place in the Regional Finals. Venue Kings Langley School
Tue 7th November 2017 Guest Speaker - John Waller

John's ancestor Richard was a hero at Agincourt.
Tue 31st October 2017 Christmas Sleigh Arrangements
Finalising Arrangements for the forthcoming Season's Collection
Tue 24th October 2017 Guest Speaker - MP Sir Mike Penning

We welcome the return of The Rt Hon Mike Penning MP for Hemel and formerly Minister of State for the armed forces 2016 - 2017.
Mon 23rd October 2017 Blind Club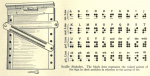 The Club to provide transport, refreshment and find entertainment for the local Blind Centre.
Tue 17th October 2017 Business Meeting & Guest District Governor

Cheryl Law District Governor visinting our Club
Sat 14th October 2017 Rotary Quiz

In Aid of Charities Supported by Rotary. JFK School 7.30 pm prompt start. Tickets £12.50 includes food platter. Cash bar/ Raffle/Heads and Tails.
Tue 10th October 2017 Club Speaker - Des Knowles

As an avid afficinado of the Edinburgh Fringe, member Des will tell us all about this year's activities in the capital of Scotland.
Tue 3rd October 2017 The Samaritans - Suzanne and Rachel will speak.

Guest Speakers - Suzanne and Rachel will talk about the Samaritans
Tue 26th September 2017 Partners Evening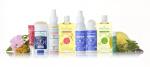 Special Guest Speaker - A Study of Oils
Mon 25th September 2017 Blind Club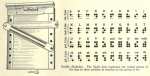 Entertainment and Transport organised by the club
Tue 19th September 2017 Business Meeting

Chairmen and Committee to discuss and plan projects
Tue 5th September 2017 Guest Speaker - Deputy Lord Lieutenant Derek Townsend
Former Mayor of Dacorum Derek Townsend, a long standing public servant in the Borough, will speak to the Club
Tue 22nd August 2017 Business Meeting

Committees to discuss their progress
Tue 15th August 2017 Joint meeting with Berkhamsted Bulbourne Rotary Club
At Berkhamsted Cricket Club Kitcheners Fields. Entertainment, bar and cold buffet
Tue 8th August 2017 Bio Markers - a talk by Dan Garcia-West
All you need to know about measuring stuff in your blood stream which might provide insight into potential problems.
Tue 1st August 2017 Guest Speaker - Wilson Chu
Rotarian Wilson Chu will talk about his work
Tue 25th July 2017 Business Meeting

Chairmen and women to discuss the forcoming years projects.
Tue 18th July 2017 Bowls Evening - Berkhamsted Bowls Club

Social gathering of members and partners.
Food Provided.
Tue 11th July 2017 Guest Speaker - David Brown

Bowls & Bowling
Sun 9th July 2017 President Tony Williams Farewell Tea

To be held at Gaddesden Place
Tue 4th July 2017 Guest Speaker - Geoff Spring
Gas at the battle of Loos 1915
future
calendar
district events
local events