Completed meetings and events 2017-2018
Mon 18th September 2017 Product Design at the University of Gloucestershire
Dr Michelle Williams, a judge at our Rotary Technology Tournament, is passionate about sustainable design and is the creator of an Honours Degree course in Product Design. Tonight she will tell us about the course and sustainable design.
Mon 11th September 2017 District Governor"™s Visit
District Governor Alan Hudson will visit us tonight to chat about what we are doing and give us the up to date inside information from our Rotary leaders
Mon 4th September 2017 David Freeman presents Blues and Boogie, every Sunday on Jazz FM

Dave began life as a physics teacher with an ambition to be a blues guitar hero. He considers himself very lucky to be free of science and revelling in the three magic chords of blues on Jazz FM. He has been involved with Jazz FM since the mid nineties
Mon 28th August 2017 Bank Holiday
No meeting
Mon 21st August 2017 Frank Austin from Royal National Lifeboat Institution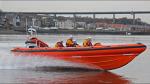 Frank will speak on the organisation and work of the RNLI which saves lives by providing a 24-hour lifeboat search and rescue service, seasonal lifeguards, water safety education and initiatives, and flood rescue response
Mon 14th August 2017 A light hearted look at public image

Jan Long is a member of Ledbury Rotary and the District Public Image Chairman. Jan will be able to explain the host of resources available from Rotary to support clubs in strengthening and growing their public image
Mon 31st July 2017 A year in the life of Christine Ellson

Christine, a member of Gloucester Inner Wheel, spent the last 12 months as Inner Wheel District Chairman and will give us an insight into her role and will tell us all about her experience
Mon 24th July 2017 Stephen Vaughan CEO of Gloucester Rugby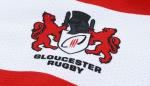 Stephen will talk about his role at the club including no doubt the background to the selection of a new head coach for next season, if and when the pitch will be replaced and the type; and player recruitment.
Mon 17th July 2017 The history of Gloucester Prison by Julie Hodcroft

Julie who has been a Gloucester Civic Trust guide for 21 years conducting tours around the city, the docks and Blackfriars will be retelling the history of Gloucester prison with relevant gory bits!
Sun 16th July 2017 President"™s Lunch
Sunday 16 July, a date not to be missed. Our new president, Charlie, will host members, partners and guests at our traditional summer start to the new Rotary year. A sumptuous venue has already been booked, and all will be revealed in due course!
Mon 10th July 2017 Nicola Simpson on her role as Gloucester Community Wildlife Officer in Gloucestershire Wildlife Trust

Gloucestershire Wildlife Trust's mission is to value nature. Its ambition is to preserve, recreate and reconnect Gloucestershire's wild places. They want everyone in Gloucestershire to value, enjoy and share wildlife in the county
future
calendar
local events