Completed meetings and events 2017-2018
Mon 16th April 2018 AGM, Teams and Business Meetings
The AGM is the meeting where team leaders are elected, budgets are set; to take the club forward during the next Rotary year starting on 1st July
Mon 9th April 2018 Bob Griffin founder of Tomcat Special Needs Innovations Ltd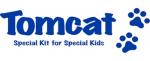 Bob is a lifelong engineer and formed the company to design and manufacture trikes which assist severely disabled children and young people with their mobility. In 2013 Tomcat won the Queen's award for Innovation.
Mon 2nd April 2018 Easter Monday
Bank Holiday
Mon 26th March 2018 Brian Collier's Potted History
Tonight, our newest member, Brian Collier, will give an insight into his life, his interests and work.
Mon 19th March 2018 Roddy Gosden from Neighbourhood Policing Gloucestershire Constabulary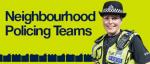 Gloucestershire Constabulary is now offering a new approach to neighbourhood policing, working with communities to deliver the needs they identify and provide a more consistent service across the county. Tonight Roddy will tell us all about it
Mon 12th March 2018 Christina Snell on being an independent community celebrant

Whether a Ceremony/Service is happy or sad, an independent celebrant will design, write and conduct a tailor-made Ceremony/Service suited to the occasion. Christina, voted "Best Wedding Celebrant" for Gloucestershire in 2017, will tell us about her work.
Sat 10th March 2018 £634 raised for Marie Curie's Great Daffodil Appeal

Today as part of our service to the community, we proudly collected for Marie Currie Cancer Care and Support as part of their Great Daffodil Appeal. This gave us an opportunity to give time to support a charity which in itself supports many.
Mon 5th March 2018 Mark Wardle's Wild Life Trip on Safari
Tonight Mark will be making a welcome return to share an audio- visual presentation of the fascinating wild life trip on the safaris of Kenya and Tanzania. You'll feel as though you're actually there able to touch the animals!
Mon 26th February 2018 F1 in Schools: the making of young engineers - Nathan Browne, Lunar Racing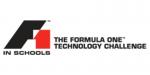 F1 in schools involves over 20 million students from 44 countries. Teams compete to design, build and race a miniature F1car travelling 20m in just over a second. The project allows students to gain experience in technical skills, business and marketing
Wed 21st February 2018 District Skittles Game 4
Our final league game and a victory which came too late to save our season. Is now the time to start planning for next season?
Mon 19th February 2018 Stephen Vaughan CEO of Gloucester Rugby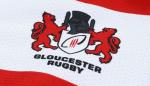 Stephen will talk about his role at the club including no doubt player recruitment and retention, the coaching team and the background to the selection of a new head coach, if and when the pitch will be replaced and the type.
Thu 15th February 2018 District Skittles Game 3

Third of four league games. Same story another defeat. Too late to sack the manager this season.
Mon 12th February 2018 Eric Moore's Trek to Everest Base Camp
Having climbed Kilimanjaro in 2016 Eric decided to stretch himself further by trekking to Everest Base Camp. Eric is not a climber so would never be able to climb Everest but he wanted to go and see where the climbers set off from.
Fri 9th February 2018 District Quiz Round One
Oh dear it all started so well. After leading at the halfway stage our performance dropped in the second half so much so we came third out of four. Need to improve our stamina for next year
Thu 8th February 2018 District Skittles Game 2
Second of four league games. Unfortunately another defeat, no excuses this time. With two games to go unlikely to progress further this year.
Mon 5th February 2018 India and its people through the eyes of club member Terry Woolcock

In 2013 Terry and a group of Chefs went to Ludhiana, Punjab, and over 10 days were involved in 5 big 'Fat Indian Weddings." They then travelled the Famous 'Golden Triangle' New Delhi/Jaipur/Agra. Since then Terry has been to India many times
Mon 29th January 2018 Auction of Promises
Come and have an entertaining evening at rotary, buy a promise from another Rotarian and help raise money for local charities. Partners and friends invited
Mon 22nd January 2018 Committees and Business Meetings
Tonight is the time to finalise the plans for the last six months of President Charlie's year.
Thu 18th January 2018 District Skittles Game 1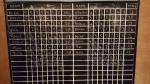 First of four games in the District Skittles league. Lost away to North Cotswolds. We blame it on the alley where the top score from 7 legs was 39!
Mon 15th January 2018 Will Wellon, the manager of the Spa @ Hatherley Manor Hotel to be opened early 2018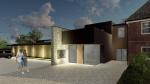 Will will outline the new facility at the hotel, and give us a view of the difficulties encountered which extended the expected build time. He will look into the range of delights the new Spa will be offering. He may even give us a special opening offer!
Mon 8th January 2018 Club Member John Connell in Australia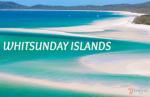 John's presentation will be around his recent trip to Australia, sailing around the Whitsunday Islands and also some snaps from the Blue Mountains, plus an interesting Rotary connection
Mon 1st January 2018 New Year's Day
Bank Holiday
Mon 25th December 2017 Christmas Day
Bank Holiday
Wed 20th December 2017 - Sun 24th December 2017 Christmas Collections
This year we will be collecting at Sainsburys Barnwood (20,21 & 24) & Tesco Brockworth (22 & 23) for Rotary charities. We are grateful to the stores for accommodating us and the public for their generosity in previous years.
Mon 18th December 2017 Christmas Party at Hatherley Manor Hotel
Our traditional end of year Christmas Party with our partners and festive food. The dress code is black tie/posh frocks. The cost is £25/person. Christmas Cards will be distributed
Thu 14th December 2017 Annual Carol Service
Our annual carol service will take place as usual at St Bartholomew's Church on Chosen Hill, Churchdown. The service will start at 7.0pm and last for about 45 minutes and be followed by mulled wine and mince pies. All are welcome
Mon 11th December 2017 John Heathcott on behalf of the Cotswolds Conservation Board

The Conservation Board is an independent statutory body working to conserve and enhance the natural beauty of Cotswolds AONB, increase understanding and enjoyment of its special qualities, and foster social and economic well-being of local communities
Mon 4th December 2017 The Changing Face of Provincial Newspapers

The Gloucester Citizen was first published on 1 May 1876. It was a six-day-a-week newspaper, until going weekly in October 2017. Jenny Eastwood former editor will tell us how the changing face of newspapers is being dictated by the behaviour of readers.
Mon 27th November 2017 The Overactive Pensioner
Since Philip Howells, the Super Running Pensioner from Ledbury took
up marathon running at 53 he's completed, on average, 13 marathons a year. Despite a heart condition, Philip aims to complete 333 marathons to become Britain's most active pensioner.
Mon 20th November 2017 Special General Meeting
Tonight we elect the officers for the Rotary Year 2018 - 19. The special general meeting will be preceded by committee meetings and followed by a business meeting
Mon 13th November 2017 Call my Bluff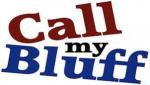 A re-run of the popular TV game show coming to Rotary@Kingsholm. A team of celebrities, well Rotarians, will try to bluff the audience with definitions of obscure words.
Mon 6th November 2017 Alan Ayckbourn's farcical tale of matrimonial mishaps, How the other half loves at the Everyman, Cheltenham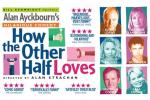 One secret love affair. Two disaster-bound dinner parties. Three couples headed for trouble. Following its acclaimed West End revival, Alan Ayckbourn's hilarious tale of matrimonial mishaps and London's funniest comedy of 2016 embarks on a national tour
Mon 30th October 2017 Kevin Hamblin, Chief Executive of South Gloucestershire & Stroud College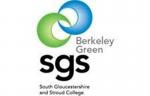 Kevin will tell us about the £15m Berkeley Green Campus, being developed on the old Berkeley Nuclear Power Station site. This is a new type of learning centre for young people keen to pursue technologies pioneered at the Berkeley Nuclear Laboratories
Mon 23rd October 2017 Donna Wallbank, RIBI president elect for 2019 - 20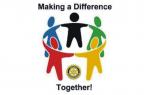 Donna, a Rotarian since 1997 has held various club/district roles. She has also been chairman of RIBI's Youth and Community committees as well as running a hair salon. She will tell us of her Rotary journey and her vision for her presidential year
Mon 9th October 2017 Visit to Greek on the Docks, a local restaurant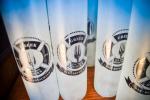 The restaurant has an excellent reputation and we are looking forward to a pleasant social evening with good food and drink; and the good company of Rotarians and their friends.
Mon 2nd October 2017 Gloucestershire Warwickshire Steam Railway going forward

Peter Bennett, Deputy Head of the Carriage & Wagon Department of the railway will update us on the work involved and how it is being done as the railway prepares to open its latest extension to Broadway.
Tue 26th September 2017 Maggies, one of Inner Wheel's charities for the year

Christine Ellson is hosting a coffee morning in aid of Maggies. It is also a Bring and Buy sale, so if you have something you are happy to part with - from a packet of biscuits to auntie's old necklace but no books please - bring it along! Entrance £2.50
Mon 25th September 2017 Clare Robinson chairman of Gloucester Film Makers
Clare has acted in several films, two of which she will be screening tonight. Clare's talk will be about how the films evolve and the difference between stage and screen productions.
Mon 18th September 2017 Product Design at the University of Gloucestershire
Dr Michelle Williams, a judge at our Rotary Technology Tournament, is passionate about sustainable design and is the creator of an Honours Degree course in Product Design. Tonight she will tell us about the course and sustainable design.
Mon 11th September 2017 District Governor"™s Visit
District Governor Alan Hudson will visit us tonight to chat about what we are doing and give us the up to date inside information from our Rotary leaders
Mon 4th September 2017 David Freeman presents Blues and Boogie, every Sunday on Jazz FM

Dave began life as a physics teacher with an ambition to be a blues guitar hero. He considers himself very lucky to be free of science and revelling in the three magic chords of blues on Jazz FM. He has been involved with Jazz FM since the mid nineties
Mon 28th August 2017 Bank Holiday
No meeting
Mon 21st August 2017 Frank Austin from Royal National Lifeboat Institution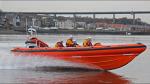 Frank will speak on the organisation and work of the RNLI which saves lives by providing a 24-hour lifeboat search and rescue service, seasonal lifeguards, water safety education and initiatives, and flood rescue response
Mon 14th August 2017 A light hearted look at public image

Jan Long is a member of Ledbury Rotary and the District Public Image Chairman. Jan will be able to explain the host of resources available from Rotary to support clubs in strengthening and growing their public image
Mon 31st July 2017 A year in the life of Christine Ellson

Christine, a member of Gloucester Inner Wheel, spent the last 12 months as Inner Wheel District Chairman and will give us an insight into her role and will tell us all about her experience
Mon 24th July 2017 Stephen Vaughan CEO of Gloucester Rugby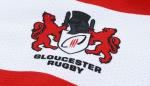 Stephen will talk about his role at the club including no doubt the background to the selection of a new head coach for next season, if and when the pitch will be replaced and the type; and player recruitment.
Mon 17th July 2017 The history of Gloucester Prison by Julie Hodcroft

Julie who has been a Gloucester Civic Trust guide for 21 years conducting tours around the city, the docks and Blackfriars will be retelling the history of Gloucester prison with relevant gory bits!
Sun 16th July 2017 President"™s Lunch
Sunday 16 July, a date not to be missed. Our new president, Charlie, will host members, partners and guests at our traditional summer start to the new Rotary year. A sumptuous venue has already been booked, and all will be revealed in due course!
Mon 10th July 2017 Nicola Simpson on her role as Gloucester Community Wildlife Officer in Gloucestershire Wildlife Trust

Gloucestershire Wildlife Trust's mission is to value nature. Its ambition is to preserve, recreate and reconnect Gloucestershire's wild places. They want everyone in Gloucestershire to value, enjoy and share wildlife in the county
future
calendar
local events