Future meetings and events
Mon 25th June 2018 at 17.45 - 20.00 President's Last Supper and Handover
Out with the old, in with the new. Old President Charlie will reprise his year, and thank all who have supported him, with a supper for members and guests before passing the chain of office to new President Terry and his new team
Wed 27th June 2018 at 09.00 - 16.00 Technology Tournament for teams of four students from schools and colleges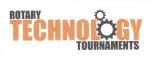 For the third year, teams of students interested in engineering and science compete in a one day event to devise and build a solution to an unseen technical task. Solutions are tested and judged against competing teams
Mon 2nd July 2018 at 17.45 - 20.00 Team and Business Meetings
Tonight new teams will meet together for the first time to plan their portfolio of events proposed by new president Terry for the Rotary year 1 July 2018 to 30 June 2019. During the evening team leaders will describe their team's proposals for the year.
Mon 9th July 2018 at 17.45 - 20.00 Gloucester U3A by Brenda Morton
The Gloucester U3A is an association meeting regularly for retirees offering a wide range of study, creative and leisure activities. Activities are organised by members, who share their skills and expertise. Brenda will tell us more
Mon 23rd July 2018 at 17.45 - 20.00 Flying the new Search and Rescue Service (SAR)
Captain Alex Stephen will talk about the aircraft, his role as a pilot flying the SAR helicopter for Bristows out of Humberside airport and possibly some of the more interesting rescue missions. Bristows took over SAR from the military in 2013
Sun 29th July 2018 at 12.00 - 16.00 President's Lunch
Sunday 29 July, a date not to be missed. Our new president, Terry, will host members, partners and guests at our traditional summer start to the new Rotary year. All will be revealed in due course!
Mon 30th July 2018 at 17.45 - 20.30 Quiz Night
Our annual quiz hosted by our very own quizmasters Ivor and June Wakefield
Mon 6th August 2018 at 17.45 - 20.00 Team and Business Meetings
Tonight teams will build on their proposals agreed at last month's team meetings. During the meeting more will be revealed to all members.
Mon 27th August 2018 at 17.45 - 20.00 Summer Bank Holiday
Bank Holiday