Future meetings and events
Mon 26th February 2018 at 17.45 - 20.00 F1 in Schools: the making of young engineers - Nathan Browne, Lunar Racing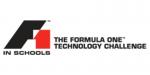 F1 in schools involves over 20 million students from 44 countries. Teams compete to design, build and race a miniature F1car travelling 20m in just over a second. The project allows students to gain experience in technical skills, business and marketing
Mon 5th March 2018 at 17.45 - 20.00 Mark Wardle's Road Trip through New Zealand
Tonight Mark will be making a welcome return to share an audio- visual presentation of the fascinating road trip he made through the stunning and infinitely varied landscapes of New Zealand. You'll feel as though you're actually there!
Sat 10th March 2018 at 08.30 - 16.30 Marie Curie's Great Daffodil Appeal at Morrison's, Abbeydale
Today as part of our service to the community, we will be proudly collecting for Marie Currie Cancer Care and Support as part of their Great Daffodil Appeal. This gives us an opportunity to give time to support a charity which in itself supports many
Mon 12th March 2018 at 17.45 - 20.00 Christina Snell on being an independent community celebrant

Whether a Ceremony/Service is happy or sad, an independent celebrant will design, write and conduct a tailor-made Ceremony/Service suited to the occasion. Christina, voted "Best Wedding Celebrant" for Gloucestershire in 2017, will tell us about her work.
Mon 2nd April 2018 at 17.45 - 20.00 Easter Monday
Bank Holiday
Mon 16th April 2018 at 17.45 - 20.00 AGM, Teams and Business Meetings
The AGM is the meeting where team leaders are elected, budgets are set; to take the club forward during the next Rotary year starting on 1st July
Mon 7th May 2018 at 17.45 - 20.00 Early May Bank Holiday
Bank Holiday
Tue 15th May 2018 - Fri 18th May 2018 Flying into the historic city of Dublin for a wonderful three night break

This cultural trip will enable participants to master the ancient skills of stout drinking and eating a full Irish breakfast. There will be visits to places of historical interest ending with a Hooley night at the world famous Johnnie Fox's.
Mon 28th May 2018 at 17.45 - 20.00 Spring Bank Holiday
Bank Holiday
Mon 27th August 2018 at 17.45 - 20.00 Summer Bank Holiday
Bank Holiday