Future meetings and events
Mon 25th September 2017 at 17.45 - 20.00 Clare Robinson chairman of Gloucester Film Makers
Clare has acted in several films, two of which she will be screening tonight. Clare's talk will be about how the films evolve and the difference between stage and screen productions.
Tue 26th September 2017 at 10.30 - 12.30 Maggies, one of Inner Wheel's charities for the year

Christine Ellson is hosting a coffee morning in aid of Maggies. It is also a Bring and Buy sale, so if you have something you are happy to part with - from a packet of biscuits to auntie's old necklace but no books please - bring it along! Entrance £2.50
Mon 2nd October 2017 at 17.45 - 20.00 Gloucestershire Warwickshire Steam Railway going forward

Peter Bennett, Deputy Head of the Carriage & Wagon Department of the railway will update us on the work involved and how it is being done as the railway prepares to open its latest extension to Broadway.
Mon 9th October 2017 at 18.45 - 22.15 Visit to Greek on the Docks, a local restaurant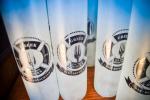 The restaurant has an excellent reputation and we are looking forward to a pleasant social evening with good food and drink; and the good company of Rotarians and their friends.
Mon 23rd October 2017 at 17.45 - 20.00 Donna Wallbank, RIBI president elect for 2019 - 20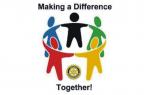 Donna, a Rotarian since 1997 has held various club/district roles. She has also been chairman of RIBI's Youth and Community committees as well as running a hair salon. She will tell us of her Rotary journey and her vision for her presidential year