Completed meetings and events 2018-2019
Thu 27th June 2019 Presidential Handover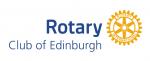 Thu 20th June 2019 Visit by Rotary Contact Clubs of Lyon, Stuttgart, Lausanne and Barcelona

Thu 13th June 2019 RYLA 2018 Reflections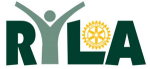 Thu 6th June 2019 Sir Geoffrey Palmer: 'Historical Connections: Scotland and the West Indies'

Thu 30th May 2019 Richard Murphy, Architect
Thu 23rd May 2019 Club Assembly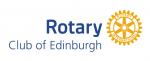 Thu 16th May 2019 Neil Fraser, Head of Communications at Historic Environment Scotland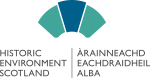 Thu 9th May 2019 Club Annual General Meeting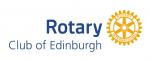 Thu 2nd May 2019 Lord Charles Bruce: 'The Remarkable Work of the Scottish Cemetery Project, Kolkata'
Thu 25th April 2019 Jo Pawley, DGE District 1020: 'Aviemore District Conference, 2019!''

Thu 18th April 2019 Prof Richard Rodger: 'Edinburgh's Innovative Colonies Housing Associations'
Thu 11th April 2019 John MacMillan: 'The Eric Liddle Centre'

Thu 4th April 2019 Alec Dunn: 'Homeless in Half-an-Hour'
Thu 28th March 2019 Peter Bourhill, Owner, Publisher, Editor: 'Edinburgh Life'

Thu 21st March 2019 Club Business meeting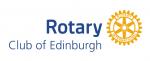 Thu 14th March 2019 Alberto Massimo:'A Gallop through the History of Music'
Thu 7th March 2019 Peter Stubbs: 'The Unique Online Record - Edinphoto!'
Thu 28th February 2019 Phil Archer: 'Leith School of Art'

Thu 21st February 2019 Simon Gage: 'The Edinburgh International Science Festival - Frontiers'

Thu 14th February 2019 Cameron Wylie: 'Circle Scotland'

Thu 7th February 2019 Prof Richard Rodger: 'Edinburgh's Innovative Colonies Housing Associations'
Thu 31st January 2019 DG Agnes Ritchie: District 1020 District Governor

Thu 24th January 2019 PDG Alastair Seale: 'Rotary and the Ukerewe Project, Tanzania'
Ukerewe District is mainly comprised of Ukerewe Island, the largest inland island in Africa, situated in the South-East corner of Lake Victoria. It is a very interesting place and the talk itself is sure to be fascinating - not to be missed!
Thu 17th January 2019 Timothy Noelander & Meghan Ingram : 'Palma Soap: the power in your hands'

Thu 10th January 2019 Janet Hay: 'Microfunding and Charitable Businesses'
Thu 3rd January 2019 No Meeting Today - Christmas Break

Thu 27th December 2018 No Meeting Today - Christmas Break
Thu 20th December 2018 Christmas Lunch
Meet for pre-lunch drink at 12 noon. Sit down for Lunch at 12.30pm.
Thu 13th December 2018 Tinsley Lockhart, Rotary Scholar
Thu 6th December 2018 Ken Reid, RNIB: 'Looking Back, Looking Forward, See Differently'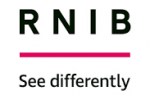 Thu 29th November 2018 Ewart Shields: 'Accounting for a Life'
Thu 22nd November 2018 Tom Fox, Scottish Prison Service: 'Unlocking Potential;Changing Lives'
Thu 15th November 2018 Club Special General Meeting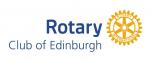 Thu 8th November 2018 Robin White: 'The Wandering Surveyor'
Thu 1st November 2018 Dr Dick Burtles: 'Experiences working in a Poliomyelitis Hospital'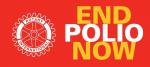 Thu 25th October 2018 Eric Melvin: 'Scottish Politics at the time of the Act of Union'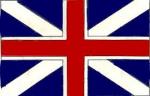 Thu 18th October 2018 Rob Murray: 'Changing Faces'

Thu 11th October 2018 David Somervell : 'Yawning at The Catastrophe: The Psychology of Climate Change'

Thu 4th October 2018 Stuart Armstrong: 'Fortunes of a Fund-raiser'
Thu 27th September 2018 Jo Pawley, DGE District 1020: 'The Rotary Friendship Exchange'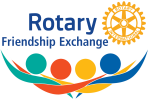 Thu 20th September 2018 Biddy Kelly: 'Fresh Start'

Thu 13th September 2018 Dr Ken Logue: 'Reflections on Philanthropy'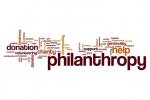 Thu 6th September 2018 Alan Silcock: 'Men's Sheds'
Thu 30th August 2018 Dr Balkrishna Inamdar, PDG Mumbai District 3140: 'Be Unreasonable!'

Thu 23rd August 2018 Cristina Gonzalez-Longo: 'Rising From the Ashes, again: some thoughts on the conservation of Mackintosh's Glasgow School of Art'
Thu 16th August 2018 John Martin: 'The History of Brewing'

Thu 9th August 2018 Club Member JVP Don MacKenzie: '"Great Lengths" - Saving Edinburgh's Historic Swimming Baths'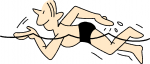 Thu 2nd August 2018 Jack Aitken: 'Things you may not know about in the Canon's Gait'
Thu 26th July 2018 Eddie Hepburn: 'A Wartime Childhood'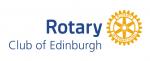 Thu 19th July 2018 No speaker this week.
Due to Sandy Raeburn's funeral, no speaker this week. However we meet at the usual time.
Thu 12th July 2018 Kenneth Easton, Home Energy Scotland: 'Supporting your Sustainability'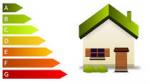 Thu 5th July 2018 Presidential Handover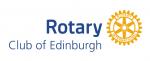 future
calendar
district events
local events