Future meetings and events
Mon 18th November 2019 at 13.00 - 14.00 Special Annual General Meeting 18th November

At this meeting the annual accounts are due to be approved and next year's club officers are elected.
Mon 18th November 2019 at 18.00 - Fri 22nd November 2019 - 10.00 Young Artist Competition Presentation 18 NOV 2019

This is an annual event open to pupils/students in secondary education in Plymouth. Entries are made via their school's Art Department.
Mon 25th November 2019 at 13.00 - 14.00 Club meeting 25th November

Speaker TBA
Wed 27th November 2019 at 17.00 - 19.00 Club Council meeting 27th November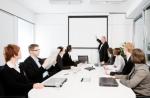 Tonight DG Simon will be in attendance.
Mon 2nd December 2019 at 13.00 - 14.00 2nd December Club Meeting

Our speaker is Tom Lavers from the YMCA.
President Martin will report on the Club Council meeting held on 27th November
Mon 9th December 2019 at 13.00 - 14.00 Club's Christmas lunch 9th December

The venue is New Continental Hotel.
Wed 1st April 2020 at 10.00 - Thu 30th April 2020 - 16.00 SOPD Mayflower 400 Games April 2020

The Special Olympics Mayflower 400 Commemorative Games will unite Plymouth with other Special Olympic groups from America, Holland and Great Britain who will compete in a unique International Special Olympics event in Plymouth UK.