Future meetings and events
Mon 20th August 2018 at 13.00 - 14.00 speaker John Ware
Director of W C Parsons-History of Funeral Drcting
Mon 27th August 2018 at 13.00 - 14.00 No meeting today - Bank Holiday

No meeting
Sun 2nd September 2018 at 13.00 - 16.00 Diana Princess of Wales Sailing Event

This is an annual event that provides an opportunity for those with additional needs to participate in a yacht pursuit with experienced crews or to observe from other boats on the Sound.
Mon 3rd September 2018 at 13.00 - 14.00 Seaker Richard Wright.
Richard is a financial Planner with Francis Clark-His topic=Inheritance Tax
Fri 7th September 2018 at 11.30 - 16.00 Club Golf Championship 2018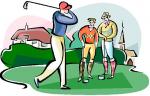 This annual competition is to be held at the Yelverton Golf Club on Friday 7th September. Meet at 11:30 and tee off at Noon. Please contact Graham if you wish to enter.
Mon 10th September 2018 at 13.00 - Speaker Will Long
Will is talking about his voluntary work in Rwanda
Mon 17th September 2018 at 13.00 - 14.00 Speaker Arran Sturrock
The RYLA experience
Wed 19th September 2018 at 17.00 - 19.00 Club Council Meeting
To be held in the Dolphin Room at RWYC
Wed 17th October 2018 at 17.00 - 19.00 Club Council Meeting
To be held in the Dolphin Room at RWYC
Wed 21st November 2018 at 17.00 - 19.00 Club Council Meeting
To be held in the Dolphin Room at RWYC
Mon 24th December 2018 at 13.00 - 14.00 No meeting today - Christmas Eve
No meeting
Mon 31st December 2018 at 13.00 - 14.00 No meeting today - New Year's Eve
No meeting