Future meetings and events
Thu 19th July 2018 at 13.00 - 14.15 Grace Nalty: East Anglia Childrens' Hospices
Thu 26th July 2018 at 13.00 - 14.15 Sarah Wallbank: Yes Futures
Thu 2nd August 2018 at 13.00 - 14.15 Business Meeting at the Atlantic Hotel
Thu 9th August 2018 at 13.00 - 14.15 Valina Bowman-Burns: Education and the Essex Record Office
Thu 16th August 2018 at 13.00 - 14.15 Paul Draper: Royal Association for Deaf People
Thu 23rd August 2018 at 13.00 - 14.15 Chris Jullings and Kelly Bleasedale: Essex Dementia Care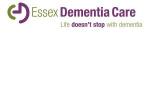 Thu 30th August 2018 at 18.30 - 21.30 Suzanne Gaywood: Grenada at Chelsea EVENING MEETING AT LITTLE CHANNELS
Tue 4th September 2018 at 18.00 - 19.00 Council Meeting
Thu 6th September 2018 at 13.00 - 14.15 Business Meeting
Thu 13th September 2018 at 13.00 - 14.15 Job Talk: Rtn Maureen Benson
An opportunity to get to know Maureen a little better and hear about her career.
Thu 20th September 2018 at 13.00 - 14.15 Medical Camps: Rtns Chuda Karki and Indu Tiwari
Medical volunteer programmes provide medical professionals with an incredible opportunity to bring knowledge and expertise to the areas in need of their help. Chuda and Indu will tell us of their experiences.
Thu 27th September 2018 at 13.00 - 14.15 Operation Smile: Lindsay Anderson