Future meetings and events
Tue 1st October 2019 - Mon 9th December 2019 - 18.00 Youth Competitions - Young Writer

The Rotary Club of Thorpe Bay has launched its 2019-2020 Young Writer competition. Letters of invitation and details of the competition have been sent to all secondary schools in the Southend area.
To take part please contact Jane Ladner
Wed 20th November 2019 at 07.15 - 08.30 Fellowship Meeting
Our monthly natter with fellow Rotarians and friends
Wed 27th November 2019 at 07.00 - 07.30 Todays speaker is John Miles from Global Sight Solutions
Global Sight Solutions was formerly the Guilford Eye Project
Wed 4th December 2019 at 07.15 - 08.30 Our speaker today is Gavin Montella, the Southend Council Resilience Officer
Wed 18th December 2019 at 07.15 - 08.30 Christmas Breakfast
Our annual Festive Breakfast
Sat 25th January 2020 at 19.00 - 22.30 Preposterous Stories
This is an Area 1 & 2 Fun evening based on 'Would I Lie to You' raising money for Prostate Cancer.
You will hear several groups of 3 stories and then have a flutter on your choice.
Everyone welcome, please come and help us support this special Charity.
Wed 5th February 2020 at 07.15 - 08.30 Speaker Meeting
Fri 1st May 2020 at 08.30 - Sun 3rd May 2020 - 14.00 Rotary GBI Expo
The new format National Conference at the NEC, Birmingham
Sat 16th May 2020 at 08.00 - 14.00 District Assembly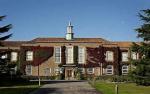 The annual gathering of Clubs, Officers and members to learn of the next Rotary Year's vision. All members welcome
Wed 10th June 2020 at 10.30 - 14.30 Kids Out
Approximately 700 children descend on Southend for a day out hosted by Thorpe Bay Rotary
Wed 24th June 2020 at 18.30 - 22.30 Thorpe Bay Rotary Handover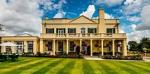 Our annual Handover celebration at the Lawn, Rochford, SS4 1PL
Sun 28th June 2020 at 12.00 - 15.00 District 1240 Handover
DG Pauline Dean hands over the reigns to DGE Keith Brownlee.
A super setting for this lovely event, everyone welcome.