Future meetings and events
Wed 25th September 2019 at 07.00 - 08.30 Fellowship Meeting

Our monthly natter with fellow Rotarians, Friends etc. Everyone welcome
Wed 2nd October 2019 at 07.15 - 08.30 Today Carol Steptoe will present her profile to the members

Fri 4th October 2019 at 14.00 - 15.00 District 1240 Conference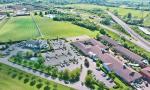 This years District Conference takes place at the Wyboston Lakes Resort, Great North Road, Wyboston, MK44 3AL
Wed 9th October 2019 at 07.00 - 08.30 Business Meeting - Forum
Wed 16th October 2019 at 07.15 - 08.30 Fellowship Meeting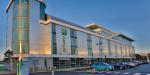 Our monthly natter with fellow Rotarians and friends
Wed 23rd October 2019 at 07.00 - 08.30 Speaker Meeting

Shoebury Hub
Wed 30th October 2019 at 19.00 - 22.00 Yak & Yeti International Fundraiser
A fantastic evening of food and fellowship with a full Nepalese and Asian Buffet at the Yak & Yeti restaurant, 1030, London Road, Leigh on Sea, SS9 3ND.
Price £15 per head
Wed 6th November 2019 at 07.15 - 08.30 Our speaker today is from Mercy Ships
Wed 20th November 2019 at 07.15 - 08.30 Fellowship Meeting
Our monthly natter with fellow Rotarians and friends
Wed 27th November 2019 at 07.00 - 07.30 Todays speaker is John Miles from Global Sight Solutions
Global Sight Solutions was formerly the Guilford Eye Project
Wed 4th December 2019 at 07.15 - 08.30 Our speaker today is Gavin Montella, the Southend Council Resilience Officer
Wed 18th December 2019 at 07.15 - 08.30 Christmas Breakfast
Our annual Festive Breakfast
Wed 5th February 2020 at 07.15 - 08.30 Speaker Meeting
Fri 1st May 2020 at 08.30 - Sun 3rd May 2020 - 14.00 Rotary GBI Expo
The new format National Conference at the NEC, Birmingham
Sat 16th May 2020 at 08.00 - 14.00 District Assembly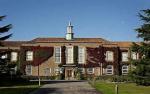 The annual gathering of Clubs, Officers and members to learn of the next Rotary Year's vision. All members welcome
Wed 10th June 2020 at 10.30 - 14.30 Kids Out
Approximately 700 children descend on Southend for a day out hosted by Thorpe Bay Rotary
Wed 24th June 2020 at 18.30 - 22.30 Thorpe Bay Rotary Handover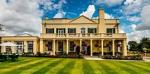 Our annual Handover celebration at the Lawn, Rochford, SS4 1PL
Sun 28th June 2020 at 12.00 - 15.00 District 1240 Handover
DG Pauline Dean hands over the reigns to DGE Keith Brownlee.
A super setting for this lovely event, everyone welcome.