Future meetings and events
Tue 24th April 2018 at 18.30 - 21.30 WALK AT BRIANTSPUDDLE
A walk in the village of Briantspuddle with a talk about the riverbeds.
Tue 1st May 2018 at 19.00 - 21.45 Speaker
Tonight's speaker is Carl Litherland-Payne
Tue 15th May 2018 at 19.00 - 21.30 Business meeting
Agenda will be distributed before the meeting.
Sat 19th May 2018 at 09.00 - 12.00 FREE BLOOD PRESSURE CHECKS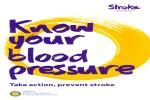 Drop in to Free Blood Pressure Testing at Wareham Town Hall.
Tue 22nd May 2018 at 19.00 - 21.40 New Committees
The new committees will discuss the forthcoming new Rotary year.
Tue 29th May 2018 at 18.10 - 21.10 VISIT TO TOOLS FOR SELF RELIANCE
Tonight we will be visiting The Tools for Self Reliance workshop at Netley Marsh, near Southampton, where they refurbish the tools that we collect and send them out to Africa.
Tue 12th June 2018 at 19.00 - 21.45 CLUB ASSEMBLY
More details to follow
Fri 15th June 2018 at 18.30 - 22.30 The Wurzels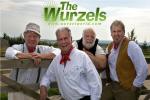 The Wurzels will again be performing at Rye Hill Farm, Bere Regis with support band the Skimmity Hitchers.
Tue 26th June 2018 at 19.00 - 21.45 PRESIDENT'S HANDOVER
More details to be announced later.