Future meetings and events
Mon 29th January 2018 at 18.00 - 21.00 Club Meeting Mon 29 January 2018

Heston West Big Local - Taz Virdee will tell us of this lottery funded national project that has made a £1 million investment in Heston West, Hounslow. Their mission is to create opportunities for local people to live healthier and happier lives.
Mon 5th February 2018 at 18.00 - 21.00 Club Meeting Mon 5 February 2018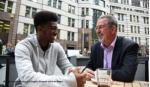 Elizabeth Hassock from Volunteering Matters (formerly CSV) in Hounslow will speak on the Grandmentor Project which supports careleavers in Hounslow and the surrounding areas.
Mon 19th February 2018 at 18.00 - 21.15 Club Meeting Mon 19 February 2018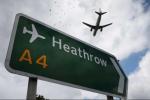 Speaker:Rob Gray, director of community and stakeholder relations at Heathrow Airport. Rob will give us an update on the 3rd runway and what's happening at Heathrow.
Mon 5th March 2018 at 18.00 - 21.00 Club Meeting
Guy Lambert from Thamesbank Credit Union will talk to us about Credit Unions.
Mon 19th March 2018 at 18.00 - 21.00 Club Meeting Mon 19 March 2018

Rev Barbara McIntivey will explain the work of the Hounslow Street Pastors
Sat 14th April 2018 at 10.00 - 16.30 Stroke Awareness - Know Your Blood Pressure Day
Come to the Treaty Centre, let medical professionals take your blood pressure and learn how to avoid stroke. hounslow rotary will be there to help.
Mon 23rd April 2018 at 18.00 - 21.00 Club Meeting Mon 23 April
Johnathan Prince MBE - Pink Ribbon Foundation