Future meetings and events
Tue 24th July 2018 at 13.00 - END POLIO NOW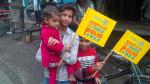 Member Stephen Kirkman will be updating us on the End Polio Now Campaign.
Tue 31st July 2018 at 19.00 - SOCIAL EVENING
To be held at the Over 60's Club, Upper Addiscombe Road. More details to follow.
Tue 7th August 2018 at 11.00 - Council Meeting
Council Members meet to discuss the business of the Club.
Sun 12th August 2018 - International Youth Day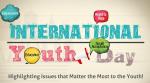 Celebrated each year to recognise efforts of the world's youth in enhancing global society. It also aims to promote ways to engage them in becoming more actively involved in making positive contributions to their communities.
Tue 14th August 2018 at 13.00 - VISIT FROM THE DISTRICT GOVERNOR

President Loraine will welcome our new District Governor, David Easton.
Fri 17th August 2018 at 13.00 - CREAM TEA AT BEDFORD HALL

Following on from the success of last year's event, President Loraine is organising another Tea Party for Croydon's elderly residents.
Tue 21st August 2018 at 13.00 - 1666 AND ALL THAT
The year when Pepys hid his cheese.
Member Chris Boulton will talk about interesting facts from this year.
Tue 21st August 2018 at 19.00 - THE CROYDON NIGHT OF DANCE
When local and other Morris Groups join together to bring an evening of fun to Croydon.
Tue 28th August 2018 at 13.00 - NO MEETING TODAY
Following the Bank Holiday weekend.
Thu 30th August 2018 at 12.00 - CROYDON CHAMBER OF COMMERCE NETWORK EVENT

Startup Croydon, 23 Whitestone Way, New South Quarter, Croydon CR0 4WF
Sat 8th September 2018 - International Literacy Day

To raise people's awareness of and concern for literacy issues in the world.
Fri 21st September 2018 - International Day of Peace

Devoted to strengthening the ideals of peace, both within and among all nations and peoples.
Tue 16th October 2018 - World Food Day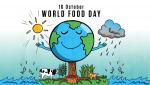 A day of action dedicated to tackling global hunger.
Sat 1st December 2018 - World AIDS Day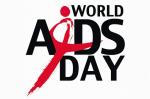 An opportunity for people worldwide to unite in the fight against HIV, show their support for people living with HIV and to commemorate people who have died. World AIDS Day was the first ever global health day and the first one was held in 1988.