Rotary Primary Schools Quiz 2017

Winners Queensferry Primary School

For more photographs and information please go to our Primary Schools quiz page.

---
President Graham's February Message
Two months to cover as I didn't manage to write a message last month.
The year started off with our formal evening where MSP Alex Cole-Hamilton brought us up to date with his life and career as an MSP, and the high standard of speaker was maintained when Anne Reid gave us a talk titled "Memories and Memory". Mark Moran from the Ferry Brewery piqued everyone's interest when he brought along some samples of the beer they are producing at Bankhead steadings and we were all entertained by Irene Brownless giving her 'Job Talk' which included a beer advert she helped produce (is there a theme developing here?) .
Apart from the normal club nights, we also got together with partners and friends at the annual Burns Supper in Kirkliston where we enjoyed an evening of good food and entertainment in celebration of the Bard. Thanks to all the team who organised it and to the speechmakers who kept us entertained. Not forgetting our social coffee morning where we invited past members, and friends to come along for coffee and cakes and a chat. Everyone seemed to thoroughly enjoy it, and special thanks to my wife, Linda, for baking all the cakes.
We've also enjoyed two Youth competitions since the turn of the year. At the Young Musician competition we were entertained for the evening by vocalists and instrumentalists from our local area who once again demonstrated that there's no shortage of talent in Queensferry and Kirkliston. Well done to Grace Stroud and Lewis Moore, this year's winners. Then we were back at Kirkliston Primary School for our heat of the Primary School Quiz. A very close contest was held between Kirkliston (the previous year's winners), St Margaret's, Echline, Queensferry and Dalmeny Primary schools with Queensferry winning by 1 point. Well done to them all for an exciting competition.
We've seen some new faces at the club over the past few weeks and I'm delighted that they are considering joining us.
As always, if you fancy seeing what we're up to we love to welcome guests at our weekly meetings in the Hawes Inn, South Queensferry, 6:45 for 7pm every Thursday. Come along and enjoy a meal and a chat with us.
Graham Leith, President, Rotary Club of South Queensferry
---
Abseil from Forth Bridge on 28 May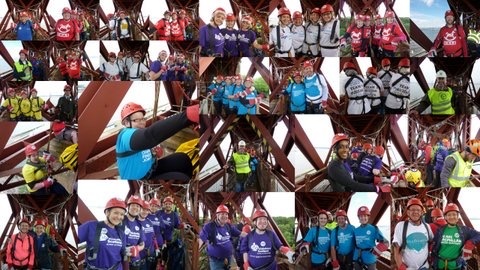 Sunday 28 May is the date for the 2017 Forth Bridge Abseil, courtesy of Network Rail and Balfour Beatty. Age Scotland and The Yard are our main charities, with nineteen additional charities also taking part. You can register for one of the listed charities by visiting our dedicated website. Just click here to register. The cost to register is £30, plus minimum sponsorship of £145. If you require further information, then contact a member of the abseil team here.
---
Rotary Young Technician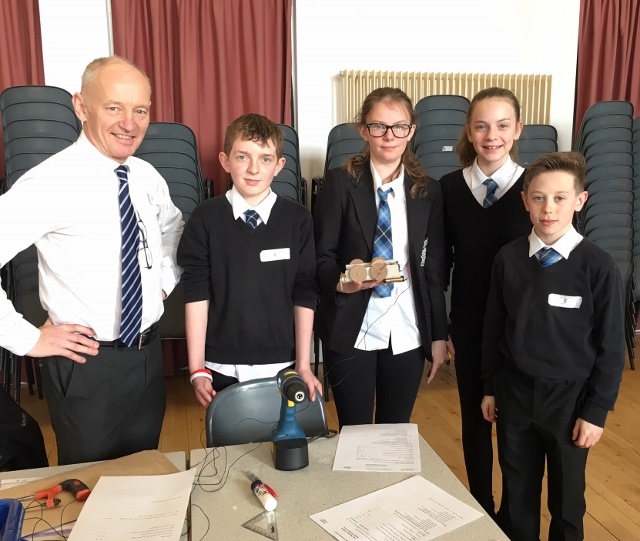 Young Technologist Competition
What is it?
Teams of four Design and Technology students with an interest in engineering and science subjects are invited to apply to compete in a full day out of school event to devise and build a solution to an unseen technical task.
There are three age categories for teams to enter. The one task has three levels of difficulty:
Foundation Task (for students aged11 - 14)
Intermediate Task (for students aged 14 - 16)
Advanced Task (for students aged 16+ )
Working against the clock your team will need to have good communication skills, be well organised and able to show the development of your task solution in a design portfolio.
At the end of the day your solution in the form of a working model will be tested and judged against competing teams from your own school / college and teams from neighbouring schools & colleges.
---
Macmillan Collection held at Tesco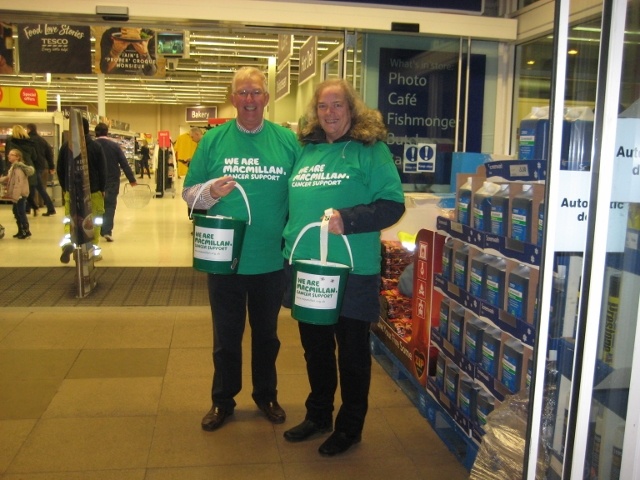 South Queensferry Rotarians held a collection for Macmillan on Saturday 21 January. We collected £1082.11 and we would like to thank you all for your very generous donations.
Meeting Details
Interested in joining Rotary
In the next 30 days...
Social Media...
Rotary Club of South Queensferry
Promote Your Page Too
Follow @queensferry_s
Meeting Information...
We meet on Thursdays at 1845 (The Club meets at 1845 for 1900 No meetings during Christmas and New Year weeks) The Hawes Inn, Newhalls Road, South Queensferry, EH30 9TA tel: 0131 331 1990