The Rotary Club of Grimsby was chartered in 1930
Grimsby is the country's premier fishing port and a leading centre for food processing. Chemical factories and other industries lie along the Humber estuary. Grimsby is also an administrative and service centre and provides the main shopping and educational facilities for much of northern Lincolnshire. Pop. 87,574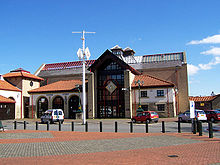 Rotary is a worldwide organization of more than 1.2 million business, professional, and community leaders. Members of Rotary clubs, known as Rotarians, provide humanitarian service, encourage high ethical standards in all vocations, and help build goodwill and peace in the world.
There are 33,000 Rotary clubs in more than 200 countries and geographical areas. Clubs are nonpolitical, nonreligious, and open to all cultures, races, and creeds. As signified by the motto Service Above Self, Rotary's main objective is service " in the community, in the workplace, and throughout the world.
GRIMSBY DOCK TOWER ABSEIL
IMPORTANT NOTICE.
Associated British Ports have to carry out work on the outside of the Dock Tower during this year. Therefore, regrettably, we will not have access this year for a Dock Tower Climb or Abseil.The good news is that we will
be able to have this event in 2015.Keep your eye on the web site for updates.
A new President for the year 2014 /2015.
President Ian Birrell
Further developments at the Nohari School India.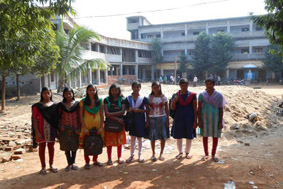 We have continued our association with this school and our donations have helpd to instal a fresh water supply .
In a previous project we helpd to set up Sceince laboaratories. See website for a full report.
President Gordon presenting a cheque to Sean Cahill .Catzero.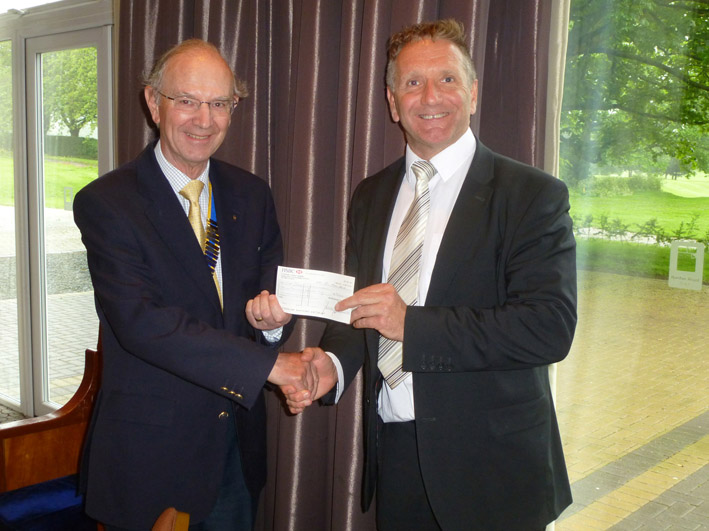 The money will help to fund courses for young people in North East Lincolnshire who are not in work or training.
See website for a full report.
Thinking of becoming a Rotarain?
If you would like to know more about the Rotary club of Grimsby ,please contact John Durham on 01472 322168.