Welcome to the website of the Rotary Club of Glasgow
---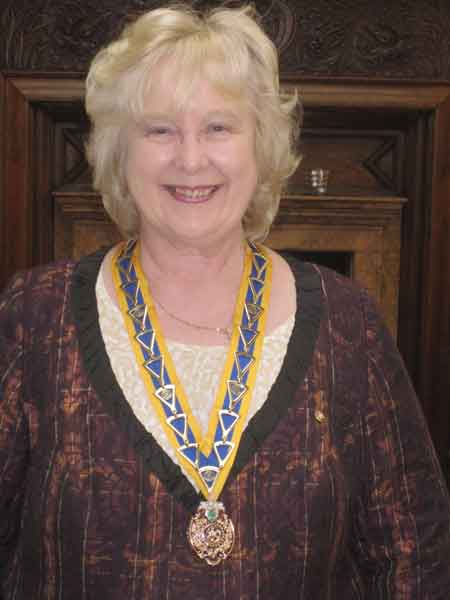 President Judith Tatham and the members of the Rotary Club of Glasgow welcome you to our website
We are always pleased to welcome Rotarians and guests to our meetings.
---
The Rotary Club of Glasgow sends congratulations to the High School of Glasgow on winning the intermediate R.I.B.I. Youth Speaks Competition.
Further details by clicking here.
---
The Rotary Club of Glasgow celebrated 100 years of

Rotary in Scotland in 2011-2012.

A wide range of events were organised for our centenary. Photographs from the Lunch and Dinner are displayed under Centenary Celebrations.
---
Updated information about the Rotary Residential and Care Centres in Glasgow - Forrest House - can be found by clicking on the Forrest House link on the lefthand side of this homepage or by clicking here.
---
Potential new members are most welcome - please view this document for further information - we would be delighted to hear from you.
Please feel free to contact us by email - please use the contact
button at the top of the page.

The Rotary Club of Glasgow was awarded the District 1230 trophy as the 'Club of the Year' for 2011-12.
President Judith receives the award from DG Roberta Gaitan.
The Glasgow Rotaract Club website is at http://www.rotary-site.org/index.php?SiteID=376; they can also be contacted on facebook and Twitter. Search Facebook groups for 'Glasgow Rotaract' and @glasgowrotaract on Twitter
Number of visitors since 19 April 2007