Welcome to the Rotary Club of Wickford
Featured pages:
Rotary in Wickford!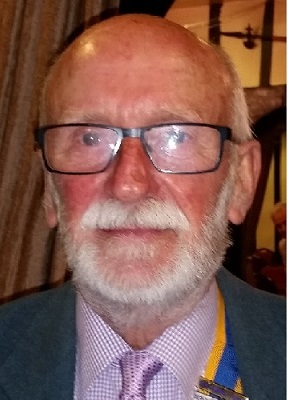 President Jack Pemberton Welcomes you to our website:
Our Rotary year commenced on the 1st July this year when I was installed as our 2015/16 president. I'm told that I have been re-cycled since I last occupied this chair in the 1980/81 year!.
And, not to forget, just to say "Thank you" to you, the residents of Wickford for your support up to last Christmas!!
We're pleased to say that thanks to your generosity this Christmastime we have raised in excess of £5,500, through the street collections in the evenings, the collections at the local supermarlets and the Christmas Tree in the Willows!
Our chosen charity for donations from this Christmas is the Essex Air Ambulance, so thank you for supporting such a worthy cause.
We're very proud of the Christmas tree this year in it's new location in the Willows Centre; drop in and have a quick look. And have a look at the montage of photos we have collected over the last few weeks, out and about.
If you would like to know about all the things we do and what we have done for charity in the last year have a look at our Trustee's Report which outlines what money we've raised and where it's gone.
This Close to ending Polio
If you would like to know more about Rotary, contact us at:
Website www.wickfordrotary.org.uk
Email info@wickfordrotary.org.uk
Chris Bushell
Chair Membership Services