FREE DONATIONS
Do you shop online? Want to help us by earning free donations towards Rotary projects? Then take a look at Easy Fundraising.
As you can see we have raised £8.65 since the beginning of December with only 3 supporters. Please join us in raising funds. Visit www.easyfundraising.org.uk register and support our cause. Every penny raised goes to charitable and community organisations both locally and internationally.
Thank you.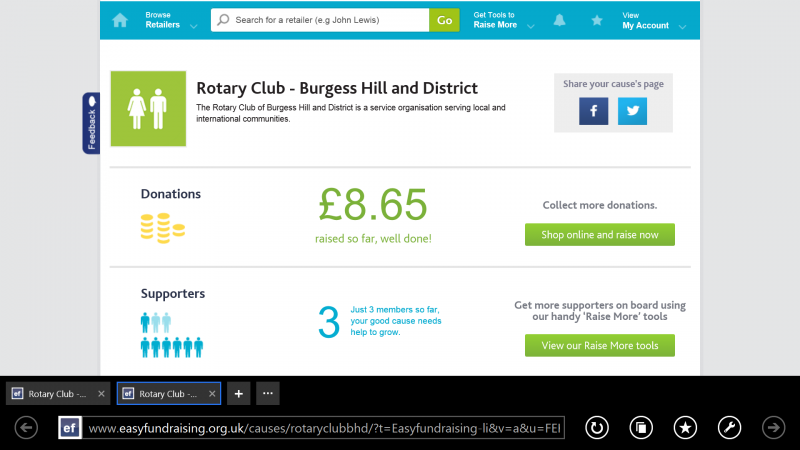 meeting details

In the next 30 days...
Social Media...
Burgess Hill & District Rotary Club
Promote Your Page Too
Meeting Information...
We meet on Tuesdays at 6.15pm (5th Tuesday in the month - 7.00pm) Mid Sussex Golf Club
Spatham Lane
Ditchling BN6 8XJ tel: 01273 841835