Welcome to the website of the Rotary Club of Jersey de la Manche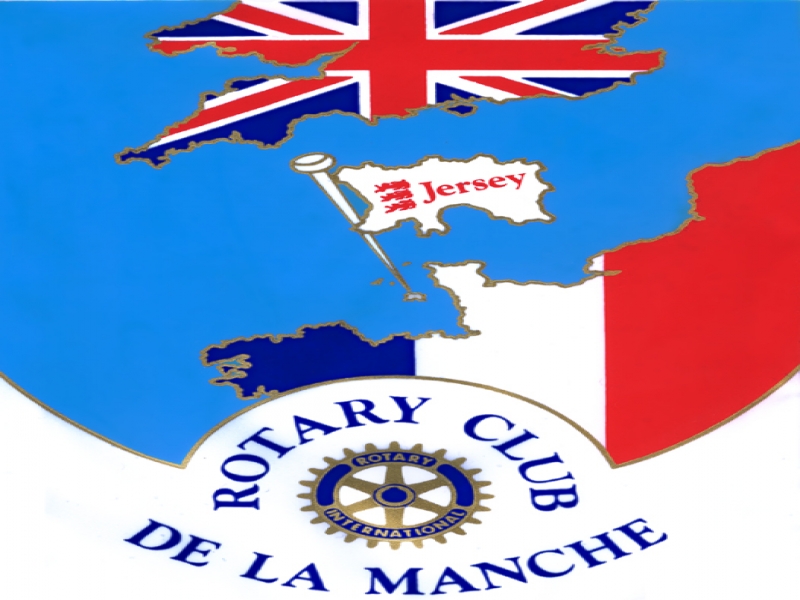 Bulletins
Meetings
Meetings are generally held on Tuesday at 6pm for 6:15pm at the following location:
The Best Western Royal Hotel,
David Place,
St Helier,
Jersey
JE2 4TD
Please contact the Honorary Secretary to confirm there are no changes to the date/time or location.
Current President and Honorary Secretary
The 2012/13 President of the Rotary Club de la Manche is Rtn. Annette Blanchet.

The current Honorary Secretary is Rtn. Edward Trevor MBE. For more information about the club and/or any changes to meeting times or locations, please contact him either on the following numbers:
Home number:

01534 887692

Mobile numbers:

07829 736797

or

07797 736797
Our History
For almost 60 years, the Rotary Club of Jersey (founded in 1923) was the only Rotary club in the island. But, as a result of major growth by the finance industry during the 1970's and early 1980's, it became apparent that there was a demand for a second club to be formed to attract the younger professional man.

With an initial membership of thirty two, the Rotary Club de La Manche received its Charter on 23rd November 1985, as a member of District 1110.

Since then the Rotary Club de la Manche has been actively involved in both local and international projects, including:
Taking a lead role in organising the annual Jersey Itex walk

Helping to upgrade the indigenous cattle of poor countries by shipping Jersey bull semen for Operation Milk Flow

Arranging the shipment of a herd of Jersey cows to the Lightforce farm in Albania

Building a sensory garden for Mont a L'Abbe School and undertaking the maintenance of a valley in St Ouen

Supporting both practically and financially, the Jersey charity Centrepoint, that provides after school care for children of working parents

Organising (jointly with the Rotary Club of Jersey) an annual fete on Liberation Day to raise funds for local charities

Organising the annual public speaking competition for island schools (Youth Speaks)

Supporting the Start The Heart Appeal to provide defibrillators throughout the island

Organising an annual dress down day in the island in order to raise money for charities

Presenting a vehicle to the Jersey Cheshire Home (Millennium project)

Helping (jointly with the Rotary Club of Jersey) to raise £80,000 for Polio Plus in 2003

Taking over in 2004 the organisation of the annual round-island walk that raises over £100,000 per annum of charitable funds

Organising the annual collection and despatch of Christmas shoeboxes filled with small gifts for the children of Romania
The Club meets weekly on a Tuesday evening (6 pm start) and its annual programme includes social evenings and cultural visits with spouses\partners. The Club became dual gender in 2002.