Presidents Handover Evening at Chartham Park Golf Club
President Bob Shaw handed over the badge of office to Ginnie Waddingham last night at Chatham Park Golf Club at the end of Meridian Rotary's year. Ginnie said it was an honour to be taking over as President and look forward to her year. She then installed Stephen Kirupai as President Elect and Danielle Lloyd and second Vice President.
For details of the evening and more photographs click on the picture of Ginnie and Bob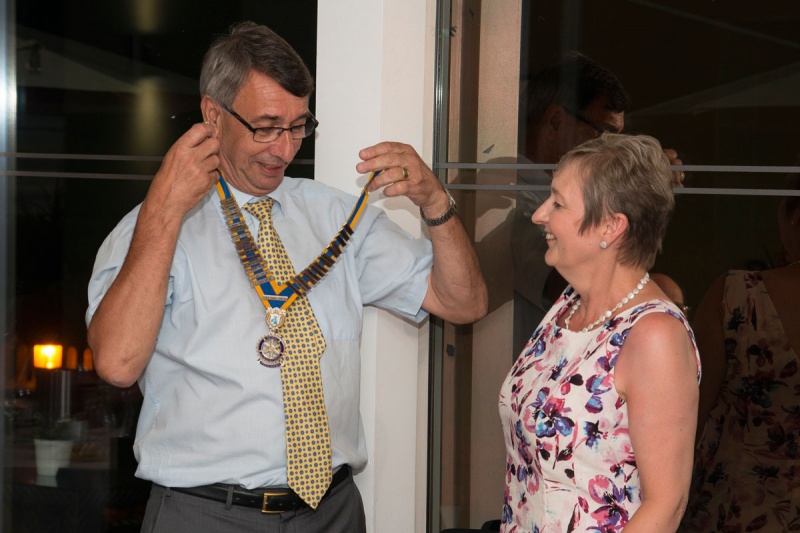 Meridian Rotary Club President Bob Shaw, before handing over to Ginnie presented Paul Harris Awards to long serving members Alan Collinge and Martin Craddock. Both members are past Presidents of the club and Alan is a former East Grinstead Town Mayor and Martin is currently Chairman of the Maresfield Parish Council. Both Alan and Martin had made considerable contributions to community life in addition to Rotary.

Click on their photograph to obtain details of their Rotary histories and more photographs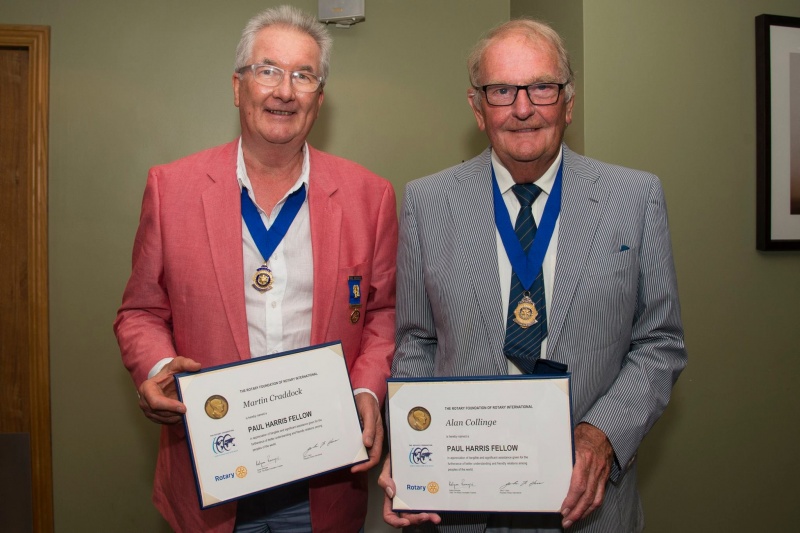 East Grinstead Rotary Clubs Renovate the Historic Drinking Fountain in East Grinstead High Street

As part of their work in the local Community the Rotary clubs in Eaast Grinstead High Street organised with the approval of the Town Council to renovate the historic Drinking Fountain in East Grinstead High Street.

Julie Holden the Town Clerk commented "It is amazing the difference, thank you for doing this and I do look forward to a plan to bring the whole thing back in to use sometime in the future"

Before the Renovation

After the Renovation




Follow us on Twitter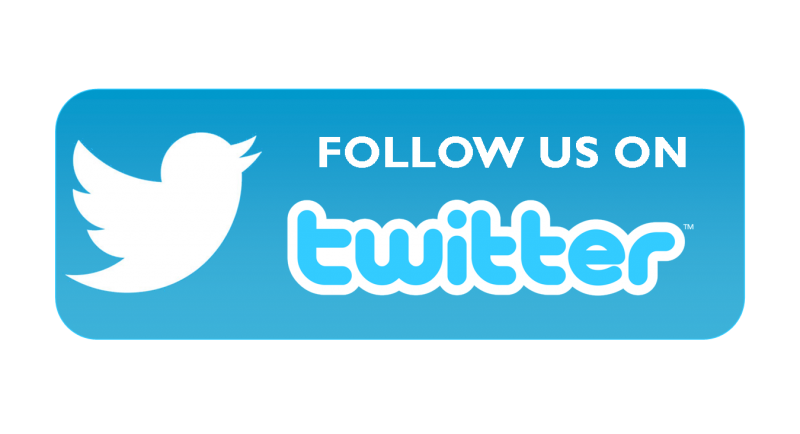 Follow us on Facebook

Listen to Rotary on the Radio
East Grinstead Meridian Rotary club have a a regular 3 hour show on local radio, Meridian on 107FM. The show goes out on air every Saturday from 13.00 'till 4.00 pm. It's a weekly show and gives the club an opportunity to talk about their works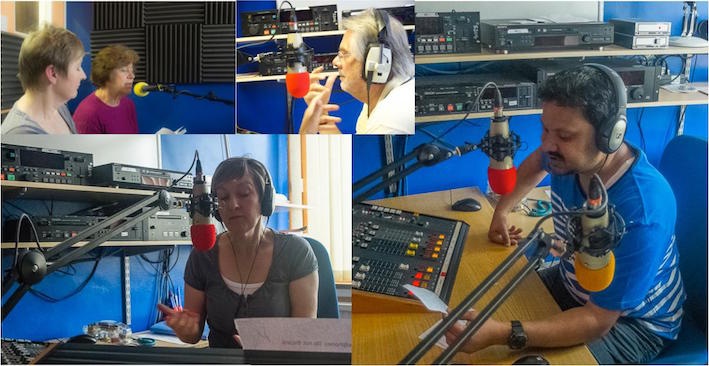 The show is presented by four club members, Anthony Beevor, Ginnie Waddingham, Lesley Robinson and Steven Kirupai.
Click on the attached photograph for details of their profile.
We are very pleased that it gives us the opportunity for publicising local Rotary events and also helps us to attract new members.
Follow this link to hear a typical weeks show:
https://www.dropbox.com/s/6ayb1l4yqvql9dh/Keith%20Harding.mp3?dl=0
Meeting Information...
We meet on Wednesdays at 19.30 The Dorset Arms, East Grinstead, West Sussex
RH19 3DE tel: 01342 316363