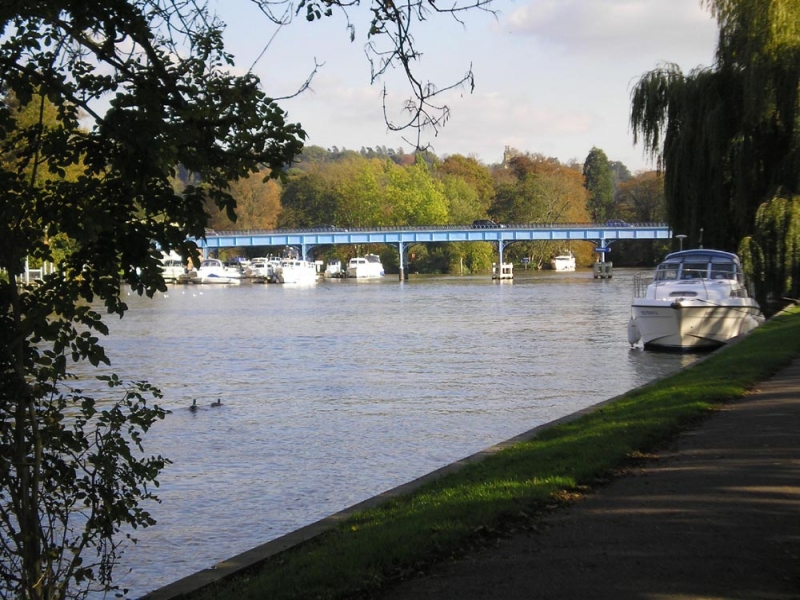 Welcome to Cookham Bridge Rotary Club
We meet most Wednesday evenings at Winter Hill Golf Club, Cookham, but check also below for special events. Normal Club meetings start at 8:00pm but our President, George Molyneux, always looks forward to welcoming our visitors from 7:30 onwards in the bar. If you prefer a different view why not go to www.facebook.com/cookhamrotary
We are always looking for new members, young or old, of any background and of any vocation. We offer the opportunity for membership of a relaxed and friendly local club with international connections and the chance to put something back into the local community. Our weekly meetings include a drink, a meal and a chat plus a bit of Club business and some entertainment - a guest speaker for instance.
We are not at all rigid in our ways and fresh views are always welcome. Why not have a bit of fun on a Wednesday evening?
The bridge spans the river boundary between the surrounding villages in Berkshire and Buckinghamshire from which we draw our support and our members. Cookham is a charming old Thames-side village with lots to see and do, a host of Pubs for a drink, a selection of restaurants from simple to sophisticated and some exquisite small shops. The world famous artist Stanley Spencer gallery is in Cookham High Street. For more information on Cookham visit www.cookham.com Just across the river are the villages of Bourne End and Flackwell Heath with good shopping facilities and restaurant.
To view a leaflet on the Club click on this link
WINNERS OF THE 2014 ROTARY
COOKHAM REGATTA
Dragon Boat Cup - Starboard Strikers
(Race sponsored by Harwood House)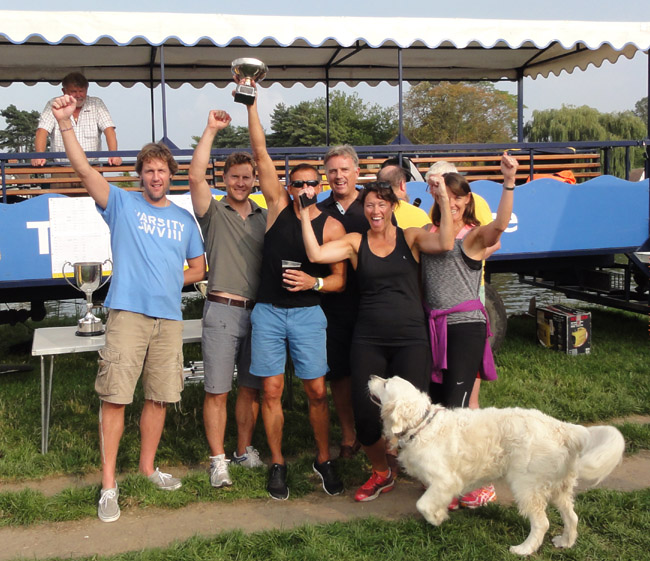 Dragon Boat Plate - Herries Hammers
Canoe Cat Cup - Deliverance
(Team not present for presentation)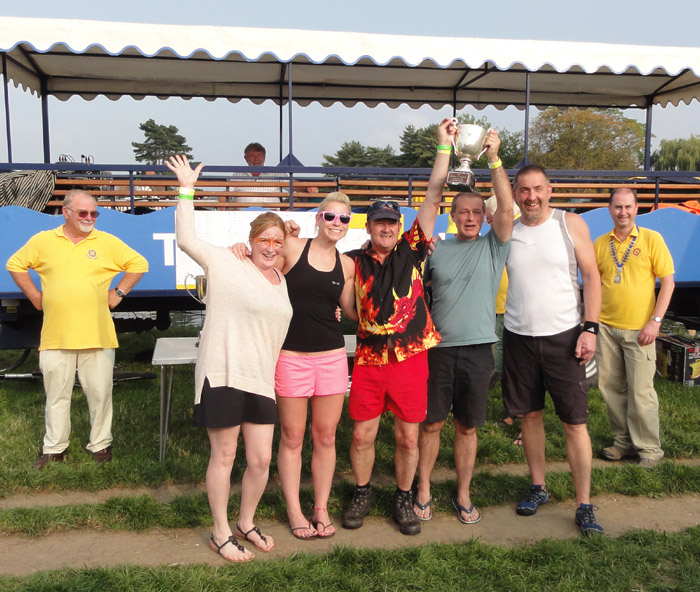 Canoe Cat Plate - Eyot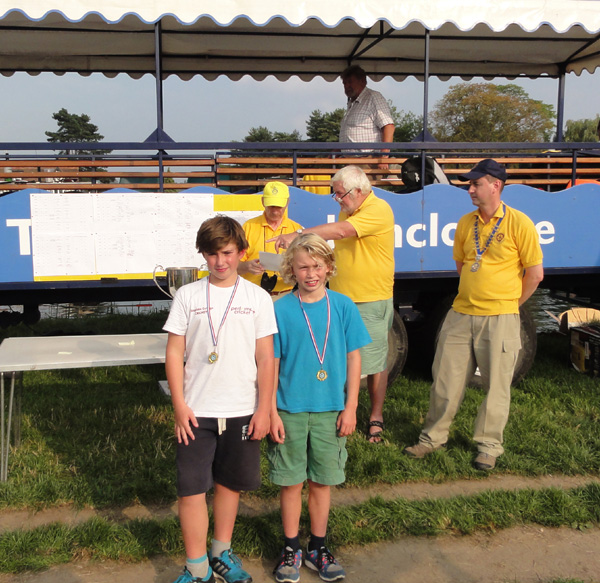 Family Dinghy Winners - Daring Loonies
Family Dinghy Runners Up - Rocking Rowers
(Team not present for presentation)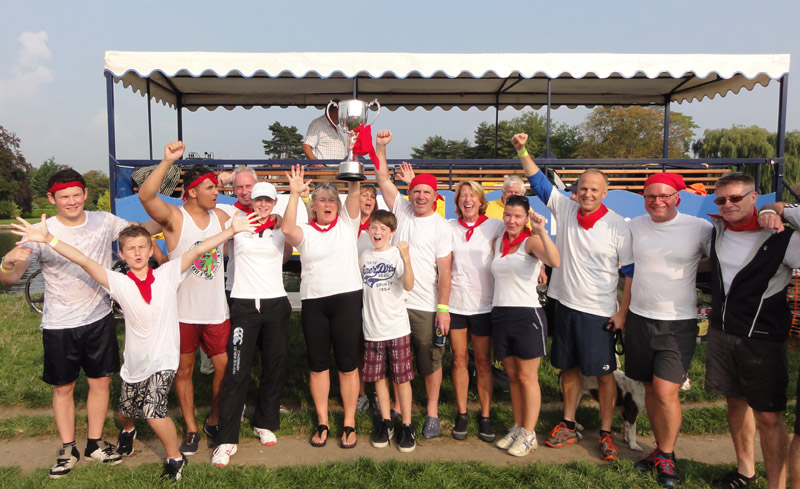 Cookham Challenge - Magnificent Seven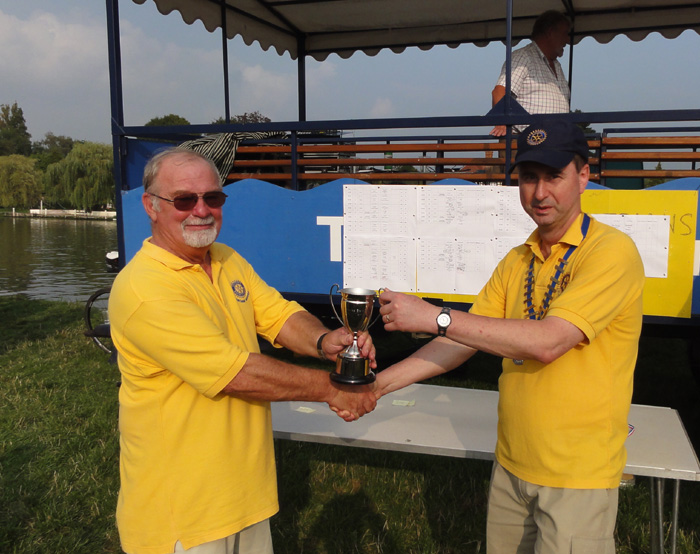 Rotary Challenge (Charles Benson Trophy)
- Cookham Bridge Rotary Club
Also have a look at Photo Galleries
above to see lots more photos of the event
follow us on Facebook
(www.facebook.com/cookhamregatta) and
(www.facebook.com/cookhamrotary)