Hi!
We're a medium-sized club with a diverse, active and friendly membership of men and women from the Chichester District Community. Meeting on Wednesday at the Chichester Park Hotel early evenings at 6.30 for fellowship, business and special events we enjoy working with and supporting our Community.
Please look round the site to find out more about what we do, including up-to-date information about our weekly meetings. We are a part of Rotary International, which is the world's largest service organisation for business and professional people.
If you are a Rotarian visiting the area, you will be made welcome at one of our meetings - check the Club Diary (Below) for further details. Click the 'meeting information' map (right), to get detailed directions on how to find our meeting place.
If you're interested in joining Chichester Priory Rotary Club, please make contact (see "contact us" link above) and we will arrange for you to visit.
If you are interested in working with us, or would like to ask for our support, use the "contact us" link and we will get in touch!
There are two other Rotary clubs in Chichester: Chichester (City), who meet at lunchtime and Chichester Harbour who meet at breakfast time. There are also many other neighbouring clubs within West Sussex . Each club tends to support projects within their own local area, so if you live in a different area, you may want to contact one of the other clubs for support, in which case look at the District Website.
ROTARY APPEAL for Deadly Earthquake that struck Ecuador
The Three Rotary Clubs of Chichester arranged an emergency collection on Friday 22nd April at The Market Cross in Chichester, following the deadly earthquake that has struck in Ecuador, claiming hundreds of lives and reducing buildings to rubble. The citizens of Chichester were so generous and donated £724.12 to this appeal, despite the continuous rain that fell all day.
The quake has triggered heavy landslides and more than 130 aftershocks. This not only means that more homes could be destroyed, but that many families will be experiencing terrifying conditions without proper shelter. This earthquake follows a string of disasters disrupting the lives of families all around the world. In the last week alone, there have been other quakes in Japan, Myanmar, Vanuatu and Afghanistan. Behind each of these emergencies, there are families left without homes, food, blankets, light or hope.
A second collection will take place on SATURDAY 30th APRIL at The Market Cross in CHICHESTER for 9.00am until 5.00pm.
For more information regarding Rotary in Chichester www.rotarypriory.com or call 07980 239 227.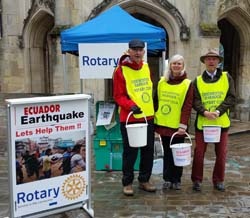 Upcoming event:
Chichester Rotary Dragonboat Challenge: The 2016 Event will take place on Sunday 12th June 2016
Click Logo to take you to the dedicated Website: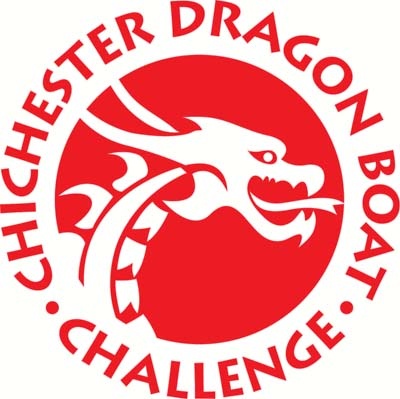 Recent Event:
The Chichester Priory 10k Road Race celebrated its 25th year and took place over roads through Chichester and the neighbouring countryside. It is run under a UK Athletics (runbritain) licence. The 2016 Race took place on Sunday 7th February starting from the Northgate Car Park. Please see our 10K website or Facebook page for further details.

www.chichester10krace.org.uk
www.facebook.com/chichester10krace
The Fifth Annual Boxing Evening
took place on Saturday 20th February 2016 at Chichester College.
Meeting Information...

We meet on Wednesdays at 1815 for 1830 (Always prior check a visit with Secretary 01243 782627) Chichester Park Hotel
Madgwick Lane
Westhampnett
Chichester
West Sussex
( PO18 0PR may be better for Sat Nav) PO19 7QL tel: 01243 817400
meeting details