WELCOME TO THE ROTARY CLUB OF HARROGATE
My name is Margaret-Ann De Courcey-Bayley and I am President for the year 2016 / 17 and it is my great pleasure to welcome you to the website of the Rotary Club of Harrogate.

The Harrogate Club is one of the longest established in the United Kingdom with a record of ninety-four years continuous service to the town of Harrogate and wider community, during which it has sponsored four other Rotary Clubs.
Essentially, we are a group of friendly individuals whose purpose is to make a difference in our community and wider afield through the various humanitarian projects we support. The Club is especially noted for its contribution to the environmental movement in Rotary International and locally with its major programmes of tree and bulb planting.
Amongst its many enterprises is the building and management of twenty-seven units of affordable accommodation provided for people of fifty-five and over (Harrogate Flower Fund Homes) and the organisation of the Nidderdale Charity Walk which raises over £60,000 annually for local charities and this year we are organising a 20 mile run over part of the Nidderdale Way.
If you are interested in joining us and have the desire and willingness to get involved, whatever your age, then we could achieve even more if you decided to join us.
Visiting Rotarians are always welcomed and should use the Contact Form and select "Visiting Rotarian" or call Ascot House Hotel on 01423 503523 to gain more details.
If you want to learn more about us or would like to come along to one of our meetings then please use the Contact Form and select "Information for New Members"
Marshaling - International Youth Festival - Eater Saturday 15th March 2017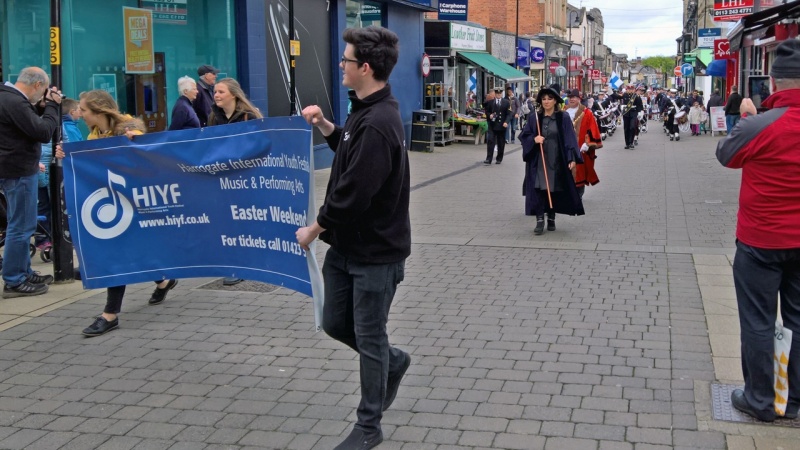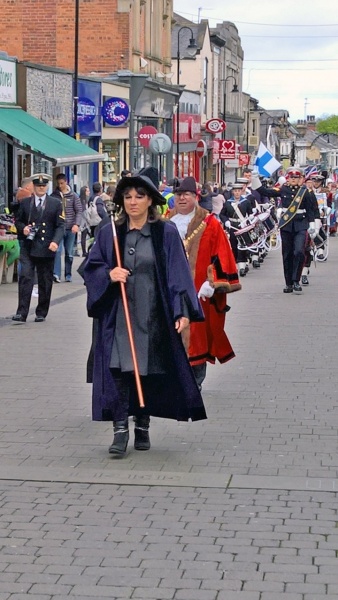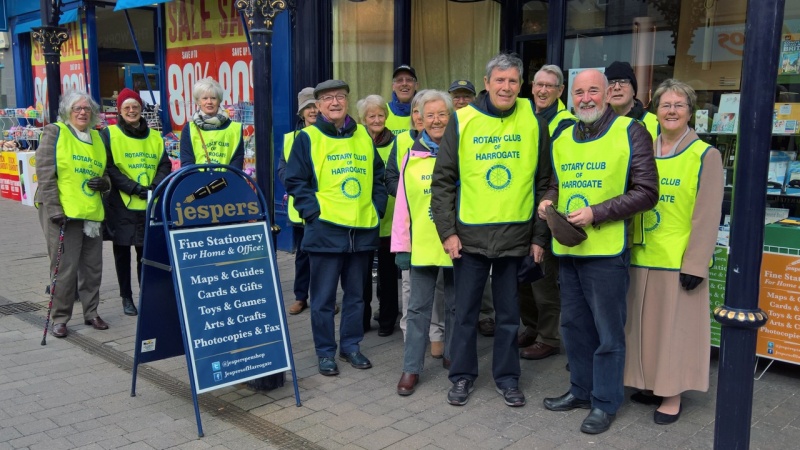 Purple4polio Campaign

The Purple4Polio crocus corm planting 2016 was a huge success with nearly 7 million purple corms being planted across Great Britain and Ireland resulting in a carpet of purple in communities during spring 2017.
The photos show some of the crocus planted by the Club on the Stray near the Granby corner.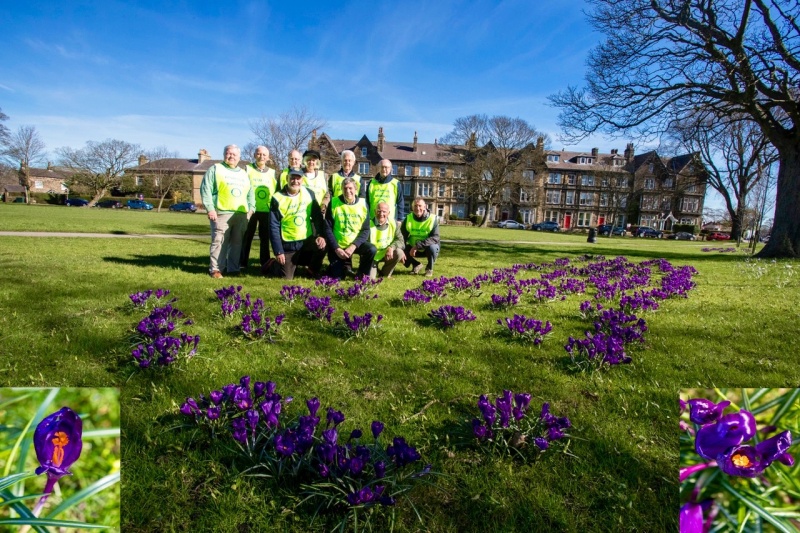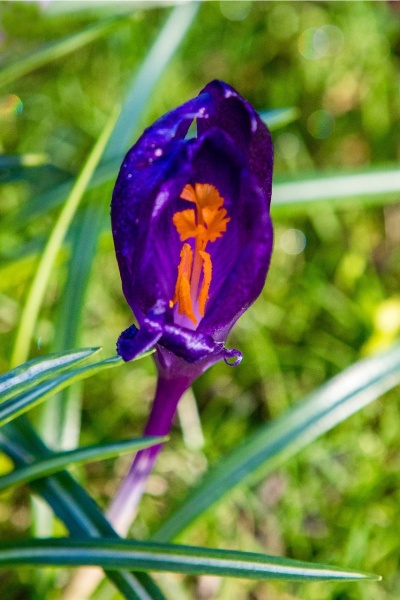 24th Nidderdale Charity Walk - Sunday 7th May 2017
The 2017 walk will be the 24th annual charity walk organised by the club and the 3rd hosted by Ripley Castle. Further information and registration for the Walks can
be found at www.nidderdalewalk.com
Also check out our Facebook page - www.facebook.com/nidderdalewalk/
The Run starts and finishes in Ripley Castle, which is situated 3 miles from Harrogate in North Yorkshire on the edge of the Yorkshire Dales National Park.
Further information and registration can be found at www.runnidderdale.com


Meeting Details
Interested in joining Rotary
In the next 30 days...
Social Media...
Meeting Information...
We meet on Mondays at 17.30 for meal at 18.00 hours (No meeting on Bank Holidays) Ascot House Hotel,
Kings Road,
Harrogate, HG1 5HJ tel: 01423 531005