Welcome to the Rotary Club of Swindon Phoenix
Featured pages: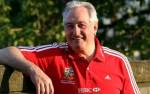 Sat 11th October Gareth Edwards MBERead more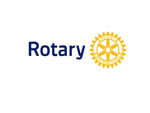 Wed 18th March Celebrating St Patricks Day Read more
Lok'nStore SwindonRead more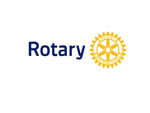 Wed 19th November Read more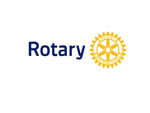 Mon 2nd July Application FormRead more
***Last Update 02nd November 2014***
All our Club Weekly Bulletins 'The Birdy' can be downloaded from http://thephoenixbulletin.weebly.com
Swindon Phoenix RC
manage and support the
Swindon Epilepsy Support Group
, more details on the SESG can be found at
www.swindonepilepsy.org.uk
---
Join our 3rd Santa Run on Sunday 7th December at Lydiard Country Park, Swindon
All proceeds raised by this event will benefit both the
Wiltshire Air Ambulance and the Swindon Down Syndrome Group.
To register and to get more information please visit as soon as you leave this page www.swindonsanta.org.uk
---
The start of the 2.5 mile race at the Horseless Steeplechase on August 3rd 2014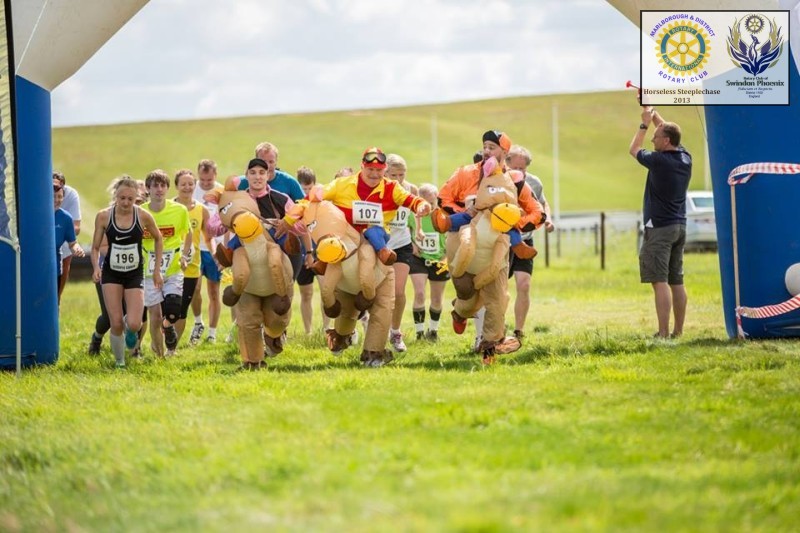 ---
*****

President Night Handover with a taste of the USA

*****
Immediate Past President Peter Collis handed over the reigns to President David Coe on Wednesday 2 July, but this was no ordinary Hand Over night as for one it was with Partners and Guests, but it was the first of this Rotary Year's 'themed night' which was USA Independence Day, being in the same week as 4th July...............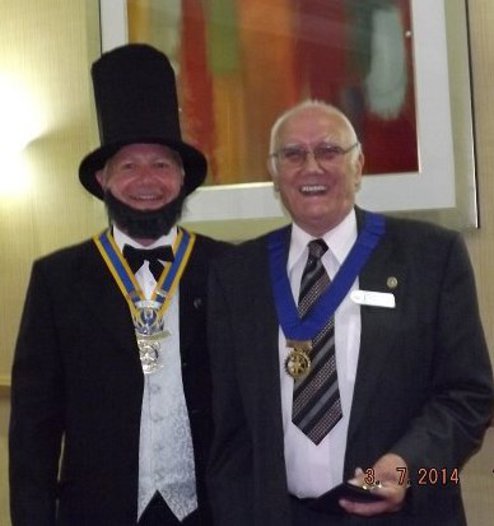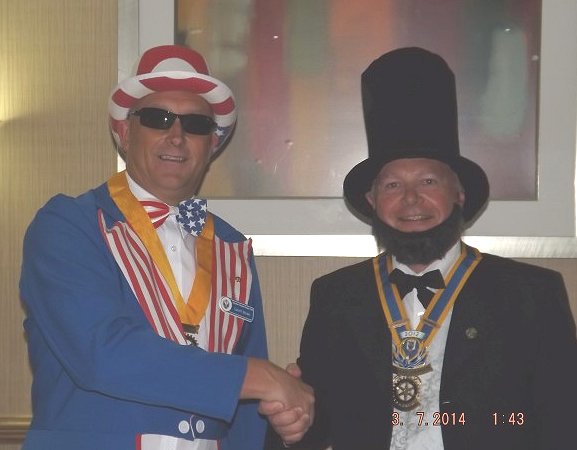 President David Code with Immediate Past President Peter Collis and President Elect Geoff Beale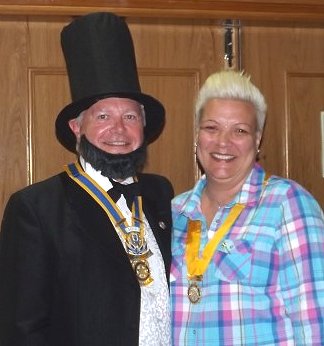 President David Coe and President Nominee Nicole Price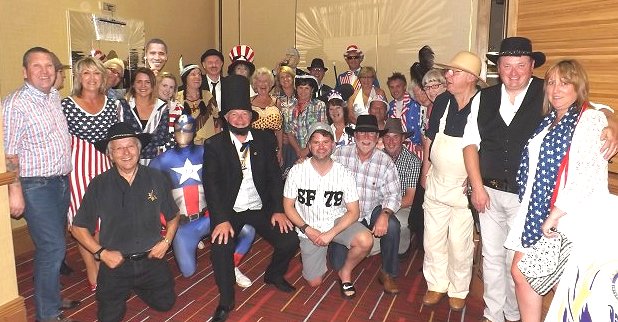 Members, partners and guests handover night July 2nd 2014
---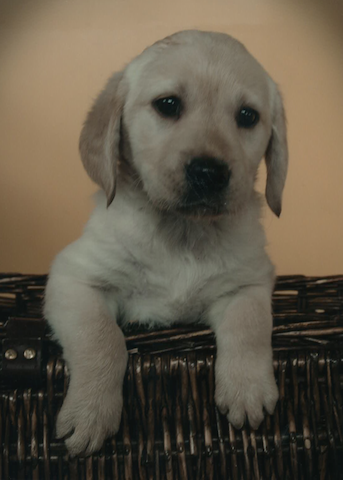 Phoenix our new guide dog in training, born on 14/04/14 and named after our club.
---
The Dragons roared in with success again
Sunday 29th June 2014
Sunday 29th June was the day of our Club's 2nd Dragon Boat Race at Coate Water, Swindon. The day was a roaring success. Here are just a few snap shots of the day. Congratulations go to Team Corsair Pirates (WJ Whites) raising funds for Cancer Research UK who were the overal winners with an amazing time across the finish line of 00:57:98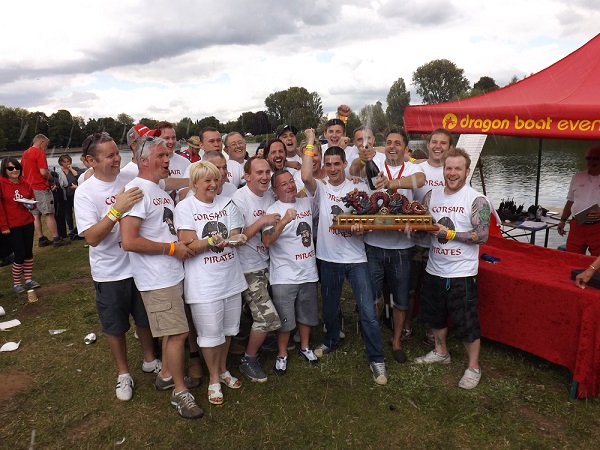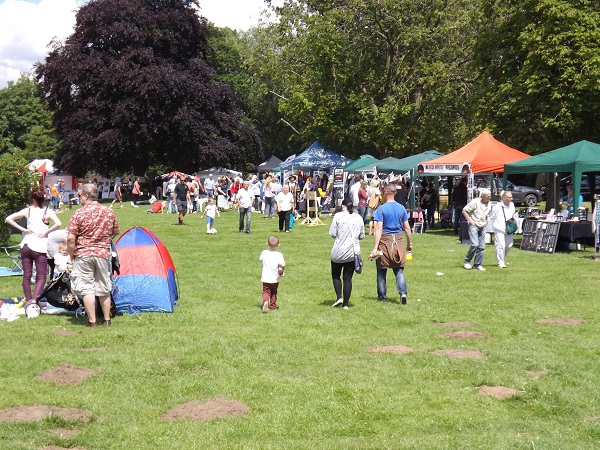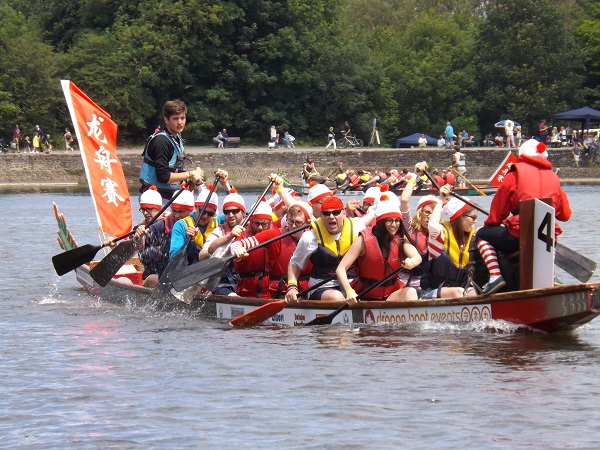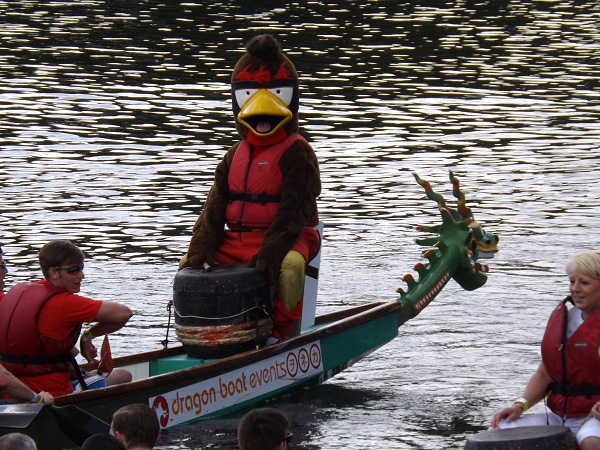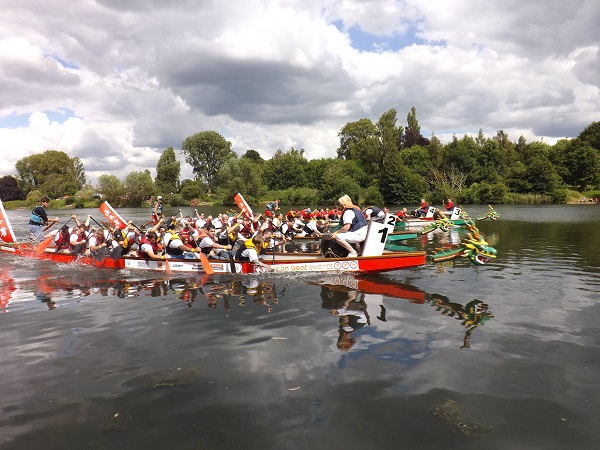 ---

In the next 30 days...
Host - Liam Lambert Guest Speaker - TBA
Sunday 7th December 11.00

Santa Fun Run 2014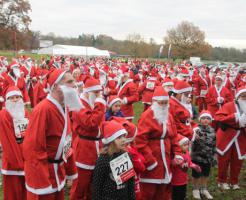 This is the 3rd Swindon Santa Fun Run organised by our Rotary Club. More details will be available from August 2014 More information on the 2013 event along with photographs can be found at www.swindonsanta.org.uk
Wednesday 10th December

Club Christmas Meal
President David's Club Christmas Meal Il Capricorno, 26 High Street, Old Town, Swindon More details to follow.............