Welcome to the Rotary Club of Swindon Phoenix
Featured pages: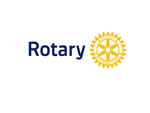 Sat 18th March Read more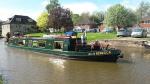 Sat 13th May Read more
The 'Premier' Swindon Santa Run 2016
Sunday 4th will be the highlight of December, in the lead up to Christmas 2016 as we are holding our 5th Annual Swindon Santa Run at the pictureque Lydiard Country Park on the western outskirts of Swindon.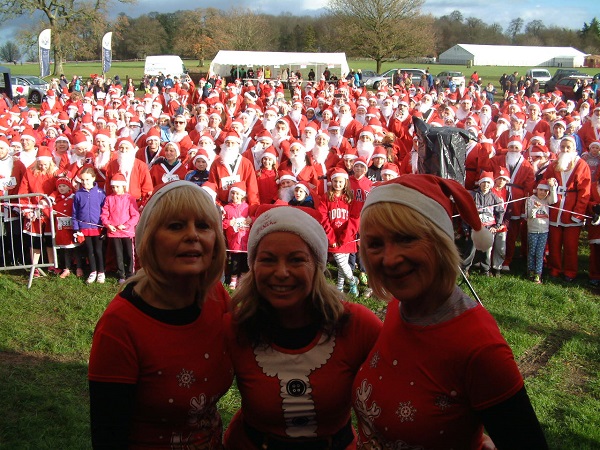 Two amazing charities will be the beneficiaries of the proceeds raised from the event, the Wiltshire Air Ambulance and the Swindon Carers Centre. Both need as much support as they can get to provide the community of Swindon with the specialist services they provide free of charge.
If you have taken part before in our Santa Run then we would love to see you again, if you havent, then please join us. Its easy to sign up, just go to the dedicated event website www.swindonsanta.org.uk
Entry fees are just £15 Adult, £8 Youth, £5 Child and Infants go free as well as your much loved family dog if you have one. Yes, dogs are welcome too but must be on a lead at all times.
The couse is just 5km (3.1miles) and for those of you pushing a pram or have very young children with you who may not be able to complete the 5km route then you can break off at the 2km point to do a shorter 3km route back to the finish line. You can Run, Walk, Jog, Stroll, take it at your own leisure.
Santa Suits for the Adults and Youths are provided on the day when you arrive, and children get Santa Hats.
We have an exciting new Medal Design this year and we also have a Selfie Frame for you to take those memorable photos dressed in your Santa Suits.
Allie and the girls will be back again for the ever so popular and fun ZUMBA Warm Up at 10:45am
Father Christmas and his Sleigh will fly in specially to make a visit and we may be lucky enough as we did last year to see the Wiltshire Air Ambulance do a "fly over" just before the event start at 11am
Hots drinks and food will be available to purchase
So please join us for a fun packed exciting December Sunday Morning here in Swindon and at the same time raise much needed funds for the Wiltshire Air Ambulance and the Swindon Carers Centre
www.swindonsanta.org.uk
We look forward to receiving your application.
Ho Ho Ho
---
Dragon Boat Racing Event 2016
Our 4th Dragon Boat Event at Coate Water on Sunday 26th June was a huge success. With 19 team entries and nearly 30 trade/charity stalls the public came out in their thousands to cheer along the teams and have a wander around the stalls.
We thank our main event sponsor this year, Dick Lovett BMW/MINI for their support and on the day had a large display with 3 BMW's and 2 MINI's.....very impressive!!
CRUNCH Catering of Havelock Street, Swindon provided the BBQ and BAR on both sides of Coate Water and Max Ice Creams returned for a 4th year with 2 Ice Cream Vans.
Dragon Boat Events Ltd were as proffessional as ever and managed the Dragon Boat Racing that started at 10am and concluded at 3:30pm with a final 4 boat race, the winners being the Silverbacks for a second year.
More information can be found at our dedicated event website: www.swindondragonboat.org.uk
The 4 Boat Final crossing the Finish Line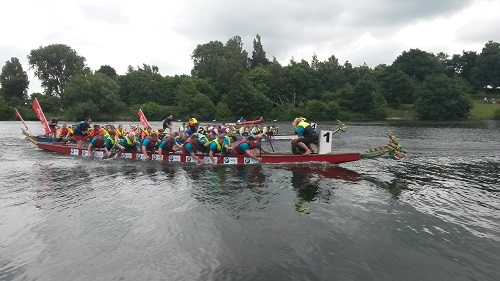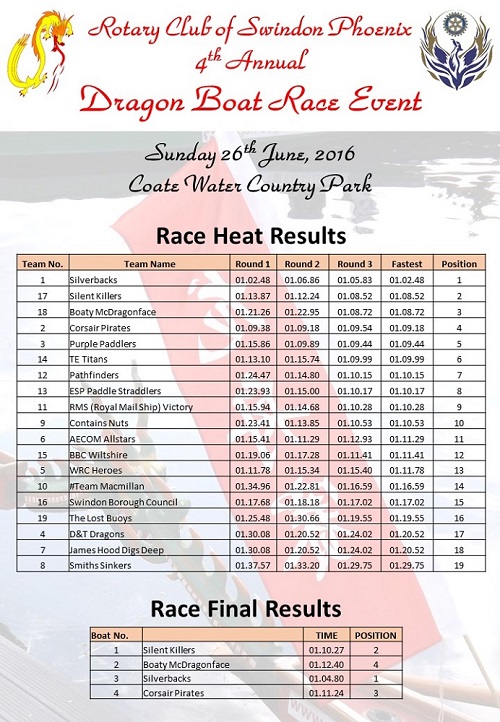 We are a Pride of Swindon........
Swindon Phoenix Rotary Club was nominated for the 2016 Pride of Swindon Awards and on Thursday 17th March were awarded a Team Award in recognition of the work and committment to supporting the community of Swindon...........President Geoff Beale accompanied by three members and the nominee along with Gina Beale, collected the award with much pride.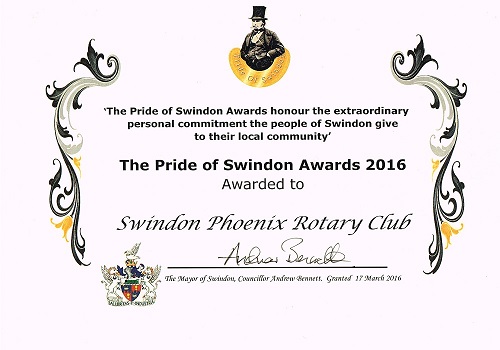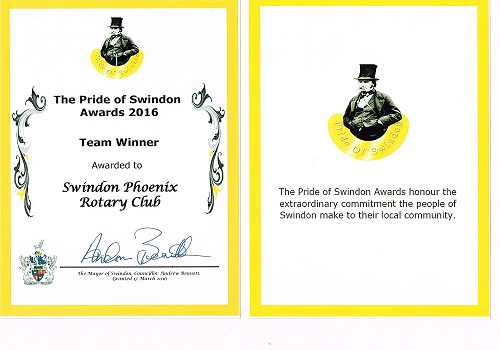 Meeting Details
Interested in joining Rotary
In the next 30 days...
Meeting Information...
We meet on Wednesdays at 19:30 (Club Council and B&F meetings are on the 4th Wednesday of each month) Marriott Hotel, Pipers Way, Swindon SN1 2NG