Welcome to the Rotary Club of Sowerby Bridge
Featured pages:
WELCOME
ARE YOU INTERESTED IN JOINING?
Click on the click button above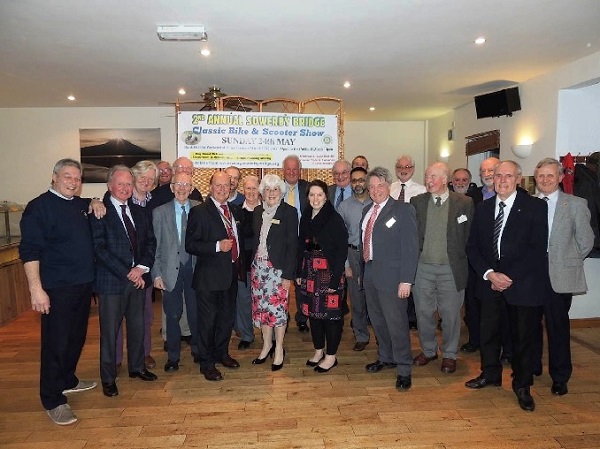 Come along to one of our meetings to discover how we help people in the local community and on national and international projects.
Carrying out these activities develops both friendship, understanding and a sense of community, as well as beng fun.
We meet on Monday evenings (except Bank Holidays) for a meal, discuss ongoing and upcoming activities as well as listen to a speaker.
We look forward to hearing from you.
WHAT DO WE DO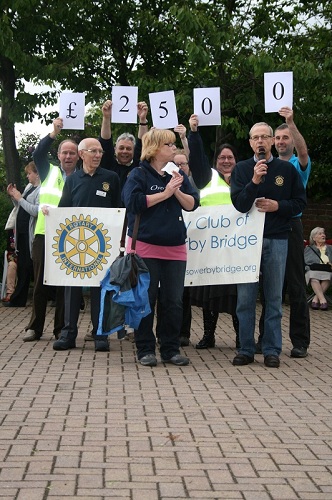 Meanwhile, you may be wondering...What exactly do we do at the Rotary Club of Sowerby Bridge?
We organise events such as a Classic Bike Show, we marshall at local community events such as the Rushbearing Festival and the Navigation Walk, we raise funds to contribute to the global eradication of polio programme, we support the local Rotakids group in Luddenden, as well as help Ryburn Valley High with their Falcoln project.
There are plenty of opportunities to find out more. Either telephone or e-mail our Membership Contact - Anne Sutcliffe (see the membership pages in "What we do") or the Secretary, Jeffrey Fisher or come to one of our meetings or talk to us at one of the events we either organise or support.
By meeting the members in our club who are responsible for international projects, community and youth projects, you will be surprised how effective a small but enthusiastic group of people can be.
Membership Booms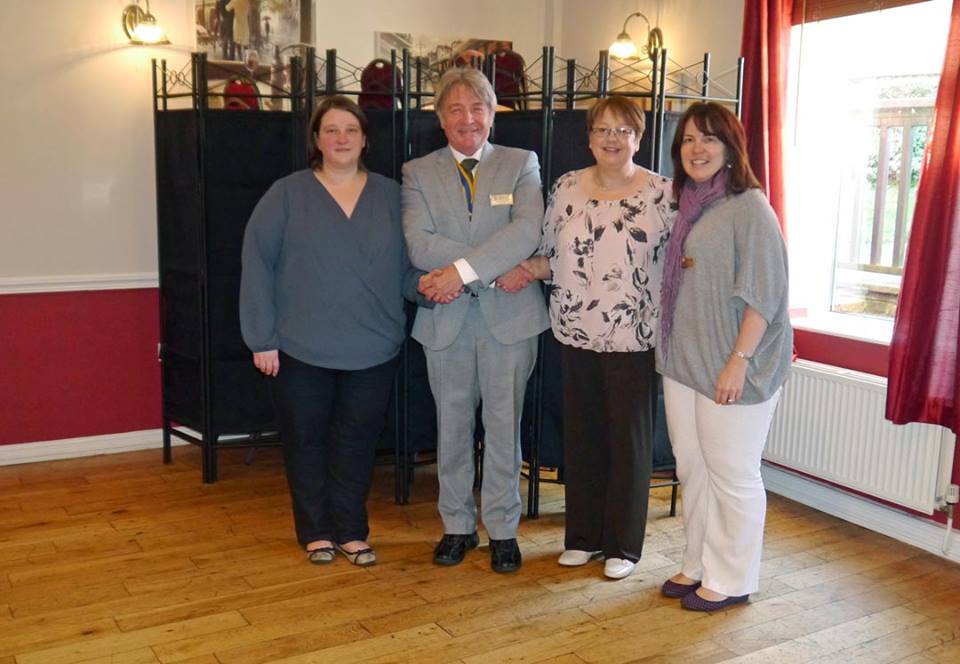 We have built on the bumper year of 2014 to 2015 and now have Tesco Sowerby Bridge as a Corporate member. Pictured are the two designees, Jo and Jo with immediate past President, Alan Tatham and membership chair, Anne Sutcliffe
Rotary in Sowerby Bridge for those who don't just want to talk about making a difference ? We're for Communities !! (click image on left to run video) We're for CommuniteeWW(
Meeting Details
Interested in joining Rotary
In the next 30 days...
Meeting Information...

We meet on Mondays at 1845 (We meet at 6:45pm for a 7:00pm meeting start time. No meetings on Bank Holiday Monday's.) Sportsman Inn, Rochdale Road, Greetland, Halifax, HX4 8PL tel: 01422 373725