Featured pages
We meet regularly on Monday evenings to enjoy each others company, listen to inspiring speakers, and keep up to date with happenings in our local community and international communities.
---
About us
---
Since the Rotary Club of St Helens was established in 1923, 94 years ago
the Club is growing in strength and fellowship.
Rotary is supporting local community, international community and many
Charities,helping Health and Education at local and international level.
I am looking forward to meeting as many people as possible to
Rotary Serving Humanity
Anne Ellis
What we do! Club members at the 100k meal pack on Saturday.
CLUB ASSEMBLY and HANDOVER Tony Kerry hands over the role to Anne Ellis all under the watchful eye of PG Stan Bowes.
Irene and Eric Russell just back from Soweto after the great food pack, where 100k food packets
were distributed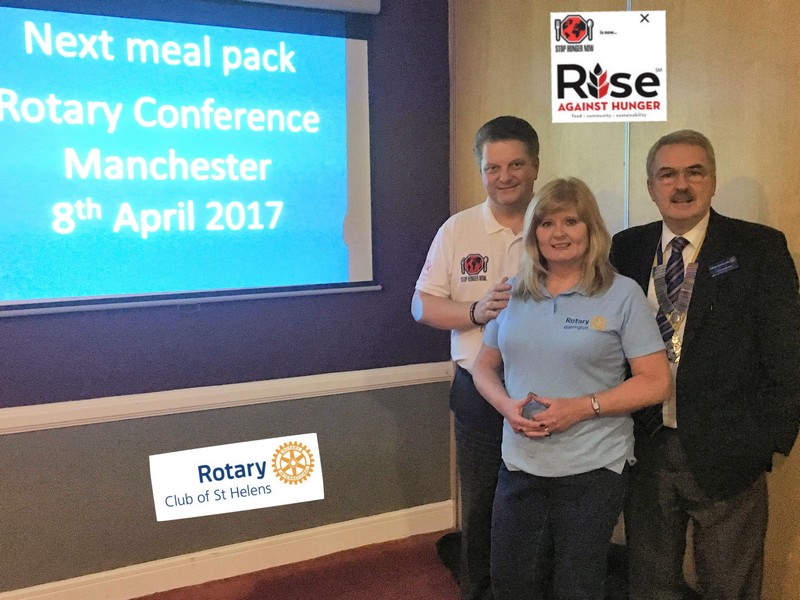 BBQ at Rainford Cricket Club