Welcome to the website of the Rotary Club of Sandbach
Citizen of the Year Award
Local PCSO 'Spike' Elliott was presented with the Club's Citizen of the Year Award at the meeting on 15th May.
He was described as someone who is keen to interact with the general public in his job as well as carrying out a range of voluntary and fund-raising activities in his own time.
Deputy Police and Crime Commissioner Margaret Ollerenshaw (front row left), Spike's wife Helen (fron row right), Inspector Stuart York (back row right), and Cynthia Spinks (back row left) from St Luke's Hospice attended the presentation.
Presidential visit
The meeting on 3rd April, which was attended by the President of RIBI, John Minhinnick, was a memorable one.
After an enjoyable meal President Stuart inducted into the Club Tim Byram who works as a solicitor in the town.
President Stuart Blackwell welcoming Tim Byram to the club with Rtn. Bill Whittaker (on the right) who proposed Tim to jin the club
From left District Governor Gordon Strachan, Inner Wheel President Judi Baxter,
President Stuart Blackwell and RIBI President John Minhinnick
In his address President John said he had been inspired by the projects he had seen in the Clubs he had visited but frustrated that they were not sufficiently well known by those outside Rotary.
He spoke about a number of changes being instigated to encourage more to join Rotary and said that If we accept change then the future is good. He said he was keen that we encourage more to join Rotary and participate in the three F's - fun, friendship and fellowship – which he said were at the heart of Rotary.
Our six new
Paul Harris Fellows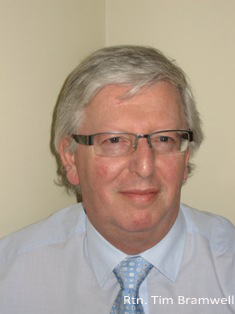 What is a Paul Harris Fellowship?
Paul Harris is the founder of Rotary International which he started with a few friends in 1905 in Chicago, USA as a fellowship, friendship and service organisation. It is now the largest service organisation in the world with well over 1.2 million members and 34,216 clubs worldwide.
Paul Harris Fellowships (PHFs) are awarded to clubs or individuals who donate $1000 or more to Rotary Foundation for PolioPlus or the Humanitarian Grants Programme.
Rotary clubs may, from time to time, honour individuals as Paul Harris Fellows for exceptional service to the club and community. Each new Paul Harris Fellow receives a commemorative certificate and a pin. Our six new Paul Harris Fellows all meet the criteria and well deserve the honour.
Click on Foundation for more pictures and details of what they have done for the Rotary Club of Sandbach and community at large.
WE HAVE MOVED
ROTARY CLUB OF SANDBACH
ARE NOW MEETING AT
THE MARKET TAVERN
8 THE SQUARE
SANDBACH
CW11 1AT
12.30 FOR 12.45PM
A DVD, "Sandbach: then and now" was published by the Rotary Club of Sandbach in 2009. Featuring over 100 photographs, with commentary, it contrasts similar scenes of the town centre from old and modern times. Very few copies are left and we have no plans to produce more copies, so order now.
It is available, price £8.50, from a number of outlets in Sandbach including Burnells, It can be obtained by post by sending a cheque for £10 (payable to Sandbach History Society) to Mrs Eileen Thompson, 1 Lime Close, Sandbach, Cheshire, CW11 1BZ.For further information on the DVD please contact Rtn. John Higgins 01270 763037.
All proceeds from the sale of the DVD will be donated to charities chosen by the Rotary Club.