Serving the Cambridge community since 1922, the Rotary Club of Cambridge is a mix of business people, entrepreneurs and professionals making connections whilst working for local and international community projects.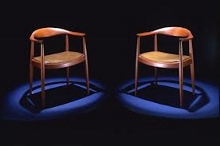 At our evening meeting on 26 August the Rotary Club of Cambridge is holding a community debate.
We will be exploring ways that organisations such as Rotary can support their local communities as well as international projects.
The debate will be led by Rotarian John Mott and chaired by our Vice-President Graham Sanderson.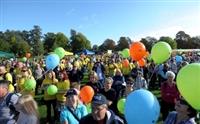 Bridge the Gap on 14 September
This annual event sees around 3,000 people take part in a scenic stroll around the Cambridge colleges in support of local charities.
Rotarian Paul Henry has represented the Rotary Club of Cambridge on the organising committee for six years and says "Our members help out with the erection of gazebos, manning water stations and acting as marshals – it is always a fun event and very rewarding. Do come!"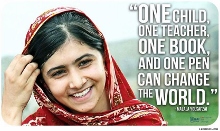 Mission Impossible? Sunday 21 September
Rotary District and the Rotary Club of Cambridge South are organising a conference at the Leys School, Cambridge to provide an opportunity for sixth formers, teachers and supporting Rotarians to discuss issues around peace both locally and globally.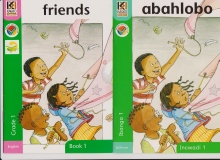 Disadvantaged children have a tragically high level of illiteracy in South Africa.
With support from the Rotary Club of Cambridge and the important link provided by Rotarian Jean Miller, the Helderberg Sunrise Club of South Africa have produced the "Kagiso Readers" into 10 schools with 6 more in the pipeline to help children to learn English which is the business language that they need for work in South Africa.
This is a project that our international committee decided to recommend and support, with the result that we have raised £3,353.75 towards this scheme which has been awarded the prestigious "Significant Achievement Award" by Rotary International.
Our treasurer Rotarian Joshua Vanneck commented "This is the power of Rotary, actively working at achievable levels"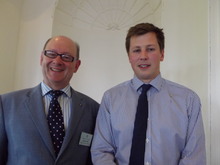 Welcome, James Taylor
James is our newest member and an associate partner at the Cambridge estate agents and property consultants, Carter Jonas.
Classification: Commercial Surveying
---
WHY NOT CONTACT US?
---
Use this link to do so.
---
Click this for the list of meetings.
---
Our website is sponsored by our members businesses
and by members with a particular interest in a charity
and by a member with a particular interest in this volunteer-led organisation