Serving the Cambridge community since 1922, the Rotary Club of Cambridge is a mix of business people, entrepreneurs and professionals making connections whilst working for local and international community projects.
Want to know more? Do you want to learn about joining? Please press the "How to contact us" tab above.
Scroll down for the advantages of Rotary membership.
Coming soon on the Jeremy Sallis Show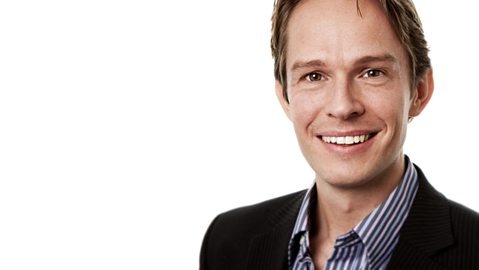 Rotary Club of Cambridge President Graham Sanderson will be on air on 9th December 2015 from 12.30 - 1.00pm talking about our Club and our future programme.
BBC Radio Cambridgeshire
Cambridge Rotarian in call for donors



A Cambridge Rotarian has called for people to come forward and give blood as he prepares to make his 100th donation.
The call comes from Paul Henry, a former president of the Rotary Club of Cambridge.
Mr Henry, 69, first gave blod when he was in his mid-20s and said people have nothing to fear from the activity.
He said "I am a lazy person and I thought that this is the best way of helping others and putting something back.
"I thought I'm one of the lucky ones in life and it's an easy way to help people."
Mr Henry is due to make his 100th donation in the next few weeks.
Cambridge News 2 November 2015: reporter Florence Snead, photographer Warren Gunn
Welcome to Sundus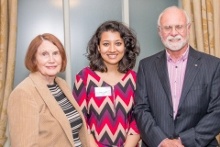 Sundus Ahmed our Global Grant Scholar arrived at the end of September to take up her place on the Cambridge MPhil in Epidemiology at the Department of Public Health. She is at Fitzwilliam College.
Sundus comes from Maryland in the United States and suffice to say that she is an immensely talented, confident and charming young lady, once again exemplifying the quality of Rotary Scholars and the effectiveness of the selection process.
Rotarian Jenny Shaw and I took Sundus to the welcome evening at Quy Mill and enjoyed hearing from the new intake of scholars from all over the world – the US, Japan, Kenya, the Netherlands and New Zealand.
Rotarian Robert Ransom Chairman Foundation Committee
To find out more about Global Grant Scholarships please visit:
Advantages of Rotary Membership
Rotary is a membership organisation open to men and women.
We like to ensure that the membership of our Club is as representative as possible of the Cambridge business and professional community.
It provides the opportunity for busy people to get to know a broad spectrum of local people who perhaps they would not otherwise meet.
Visiting Cambridge? You may find these links helpful during your stay:
If you are a visting Rotarian you are welcome to come and see us for lunch on Tuesdays.
Use this link to do so.
---
Click this for the list of meetings.
---
Our website is sponsored by our members businesses

and by members with a particular interest in a charity

and by a member offering
self catering accommodation
on the North Norfolk Coast
Please ignore the testing below this row of text