Click the buttons to find out more
5 Jul 2016. Mike Petty guest speaker about the Cambridge Collection. He advises that the Auction is in keeping with the Cambridge tradition of welcoming refugees. In the early 20th century it had been Belgians and Serbs, Jews and others fleeing Nazi oppression. Now it is the turn of Syrians who need our help.

Sam Hewett (Shelterbox) says that the war in Aleppo has worsened very seriously. Tens of thousands have fled, homeless, unprotected and without food ... more

16 Jun 2016 (Times) Penniless child migrants are being pushed into prostituion to pay entry fee into camps in Northern France ... more

Fundraising for Syrian Refugees
In aid of Shelterbox who are sending tents and equipment to the camps and the Cambridge Refugee Resettlement Campaign
Donations and an Auction of Promises
organised by the Rotary Club of Cambridge at St John's College, Cambridge
26th September at 7pm
with Lord Jeffrey Archer as auctioneer and many well known guests
a buffet will be provided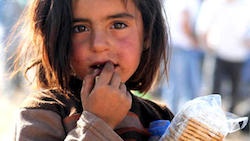 The superb promises include holidays in Brittany, SW France, Turkey and Norfolk, works of art, rowing with an Olympian, chauffeured tours by Bentley and Aston Martin limousines etc.
Please use these buttons to make a donation, a promise or to book a place at the Auction.
To make further enquiries please click rcambridgesyria@gmail.com to send an email.
Sponsored by
---
Cambridge Rotary
Our club comprises about 50 men and women - professionals and in business and retired - who meet regularly to enjoy fellowship and benefit from the wide aquaintance with our members and many others of the 1.2 million other Rotarians worldwide. We can also use our skills and knowledge to help one another and take part in local, national and international humanitarian opportunities to help others.
Although written over ten years ago, this 'Why I am a Rotarian' story has not changed.
Please click the 'what we do' and 'programme' tabs at the top of this page and contact us if you would like to find out more about us.

Visiting Cambridge
You may find these links helpful during your stay:
Local museums and collections especially
Fitzwilliam Museum closed on Mondays
The Polar Museum
Whipple Museum of the History of Science
Near Cambridge are
IWM Duxford and Cambridge American Cemetery
NT Anglesey Abbey, NT Wimpole Estate and EH Audley End
Our website is sponsored
Our website is sponsored by our members businesses
by members with a particular interest in a charity

and by a member offering self catering accommodation on the North Norfolk Coast
Meeting Information...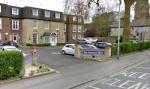 We meet on Tuesdays at at the Gonville Hotel, Cambridge. Times vary so see the Programme for time and details. 7 days notice please by clicking the link in the meeting 'read more', or use the homepage 'How to contact us' or 'Visiting Rotarian' button to email.
meeting details