---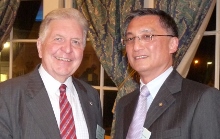 The Rotary Club of Cambridge had the very special experience of welcoming two new members into the Club during their recent evening meeting.
Joseph Chan (clasification: medicine)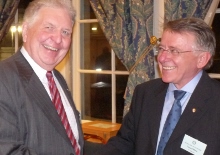 and Tony O'Mara
(classification: IT Telecoms)
Later in the evening the meeting had a stimulating talk by Rotary Global Scholar, Sarah McCuskee, currently studying at Murray Edwards, Cambridge.
---
Tuesday 11 March 7.00 at the Freemasonsí Hall, Bateman Street, Cambridge
Teams of up to six and10 rounds of 10 questions to suit all ages £15 per head to include a fish and chip supper. Pay bar, Raffle
Why not bring friends and family to this fun event?
Donít worry if you canít raise a full team, join one on the night and make New Friends!
In aid of Rotary Charities: Jimmyís Night Shelter, Arthur Rank Hospice, Hope and Homes for Children, Polio Plus and Camsight have all been supported by Rotary in the last 12 months
Tickets from: Rotarian Peter Jones, 12 Newton Road, Cambridge, CB2 8AL
Tel: 01223 352760 email: peterronaldjones@aol.com - The Rotary Club of Cambridge
---
Gardeners Question Time
Yet another of those golden opportunities to hone up your gardening skills under the chairmanship of Peter Jackson, Horticultural Advisor at Scotsdales Garden Centre, Great Shelford.
This is a joint fund raising event for Rotary Charities including Kids Out.
Tickets £15 from Rotarian Patsy Glazebrook, Courtlands House, West End, Royston Road, Wendens Ambo CB11 4UJ (01799 541180) Please send a SAE with cheques payable to The Rotary Club of Cambridge.
Rotary Club members and friends only please.
---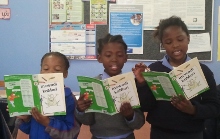 Supporting the South African Literacy Project
Books in up to 11 South African languages to help children to become literate and employable.
Please join us and come to our very special Charity Brass Concert Ė see below for details.....
---
Another great concert is coming our way on Sunday, 27 April at 7.30pm at West Road Concert Hall.
Prime Brass, the exciting ensemble with an international following, and Bold as Brass, a new ensemble comprising students from the Guildhall School of Music will be entertaining us.
Both groups will join together for the Finale - which will be conducted by Stephen Cleobury.
The Concert is in aid of the South African Literacy Project that we are promoting in conjunction with The Rotary Club of Helderburg Sunrise, SA.
---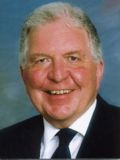 Are you thinking of joining Rotary?
Would you like to find out more about our Club?
Please listen to this interview of our president, John Barrett, by Sue Dougan to find out more by clicking on this tag.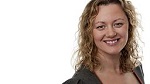 Sue Dougan
B B C Radio Cambridgeshire
---
Recent talks
The Beatles are the Key....
Mike Southon, serial entrepreneur and native of Liverpool gave a high octane talk, illustrating some principles of entrepreneurship by taking the example of the career of the Beatles.
WHY NOT CONTACT US?
---
Use this link to do so.
---
Click this for the list of meetings.
---
Read about the businesses and regisered trusts who help the club by sponsoring this website.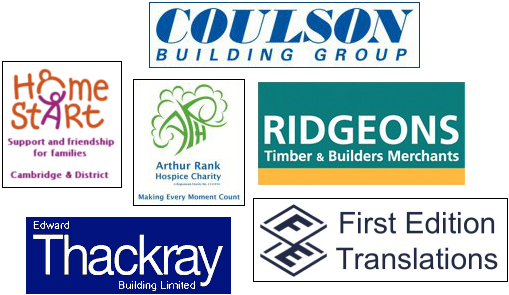 In the next 30 days...
Meeting Information...
We meet on Tuesdays at 13.00
(most weeks except the last Tuesday evening meeting, but please check
Meetings & Events
) the University Arms Hotel, Regent Street, Cambridge CB2 1AD tel: 01223†351241
Map + SatNav info
Social Media...
Follow @RotaryCam
Tweets by @RotaryCam