Serving the Cambridge community since 1922, the Rotary Club of Cambridge is a mix of business people, entrepreneurs and professionals making connections whilst working for local and international community projects.
Latest news: Our treasurer gives us a pat on the back!
Joshua Vanneck has sent this message via the members only area of the club website:

Thank you to all of you, who have paid their subscriptions, and for your donations to our Trust. I will soon be sending our club cheque to RIBI [Rotary International in England and Ireland] and to District.

Charitable donations from our club has been most impressive this last year, with the following as just a sample;

Hope & Homes for Children £1,700.00

Helderberg Sunrise Rotary Club Stellenbosch Literacy Project, South Africa £3,354.00

Gap Year Projects £600.00

Polio - the fight to eradicate Polio £3,285.00

Shelter Box, Philippines £3,855.00

Shelter Box, Syria £4,005.00

This generosity, is from individual donations, and also from the support of a series of thoroughly enjoyable events organised by John Mott [Last Night of the Proms], the Christmas tree display at Wesley Methodist Church Cambridge [John Martin], The Spy Lecture (Patsy Glazebrook), Peter Jones [The Quiz], Ed Coe [ Call My Bluff], and of course our Past President's Christmas Concert and the wonderful Prime Brass concert.

He adds: "What an amazing club ! What a range of interests and skills brought together."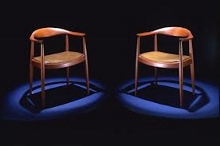 Coming soon
26th August 2014
A community debate to explore ways that organisations such as Rotary can support their local communities as well as international projects.
Our incoming president, Philip James, begins his term of office and talks about his plans for the year ahead.

Philip has been a member of the Rotary Club of Cambridge since 1999. He was the youngest member when he joined and was introduced to the Club by Rotarian Edward Thackray.

When he became a member he looked forward to joining a group of key business leaders and other professionals with the hope of fellowship, mutual service and to develop business links.

"Actually" said Philip "I found Rotary activities and events more fulfilling, enjoyable or even fun that I would have imagined."

"My involvement in the wider Rotary organisation recently has given me a greater insight into the huge amount of service Rotarians do in this country, and beyond, every year."

"During the year ahead I hope to build on our public profile, gain new members and increase the Club's involvement with local projects and the "End Polio Now" international campaign."

Philips induction as president of the Rotary Club of Cambridge is a significant honour and the whole Club wishes him success in the year ahead.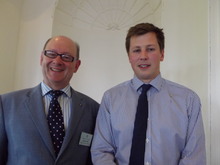 Welcome, James Taylor
James is our newest member and an associate partner at the Cambridge estate agents and property consultants, Carter Jonas.
Classification: Commercial Surveying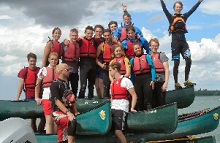 RYLA 2014 - Applications now welcome.

This fun and intensive programme for 18 - 26 year olds builds develops leadership, team building and communication skills through a week of adventure and business challenges at the Grafham Water Centre.

Click this link to send an email to Rotarian Anne St Ives directly to enrol.
---
WHY NOT CONTACT US?
---
Use this link to do so.
---
Click this for the list of meetings.
---
Our website is sponsored by our members businesses
and by members with a particular interest in a charity
and by a member with a particular interest in this volunteer-led organisation

Please ignore what is below - I'm just testing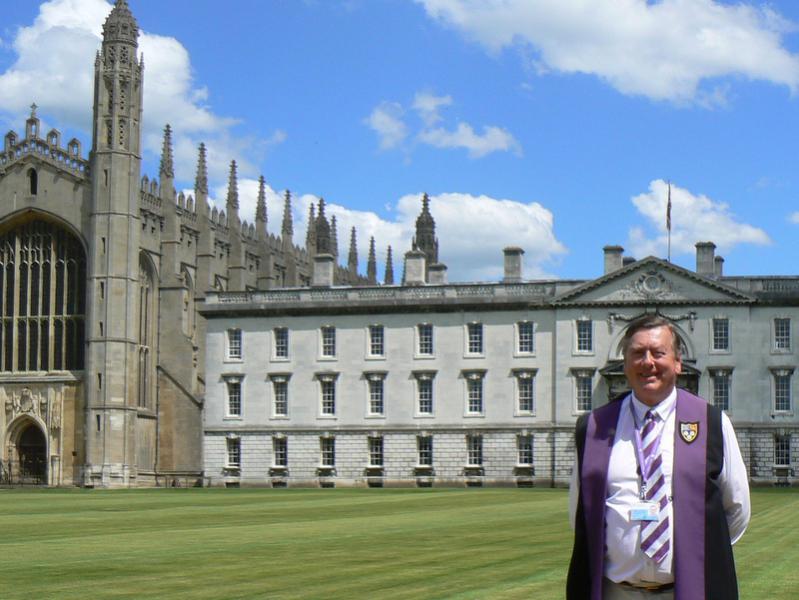 Our website is sponsored by our members businesses
and by members with a particular interest in a charity
and by a member with a particular interest in this volunteer-led organisation


In the next 30 days...
Meeting Information...
We meet on Tuesdays at 13.00
(most weeks except the last Tuesday evening meeting, but please check
Meetings & Events
) We shall be moving to a new venue soon. Please see the Programme where each date includes the meeting venue. CB2 1AD tel: 01223 351241
Map + SatNav info
Social Media...
Follow @RotaryCam
Tweets by @RotaryCam