Serving the Cambridge community since 1922, the Rotary Club of Cambridge is a mix of business people, entrepreneurs and professionals making connections whilst working for local and international community projects.
Want to know more? Do you want to learn about joining? Please press the "How to contact us" tab above.
Scroll down for the advantages of Rotary membership.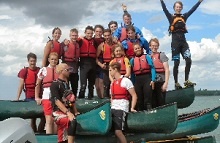 Rotary Youth Leadership Award at Grafham Water coming soon
29th August to 5th September.
Please contact Rotarian Anne S Ives or scroll down for more details.

CHARTER DINNER 22ND SEPTEMBER 2015
Our president, Graham Sanderson, is looking forward to celebrating our 83rd Charter Anniversary in style with a really big attendance by members and guests who will include the Mayor and other VIPs.
The proceedings will include a raffle for a bottle of 2004 Chateau Palmer, Margaux.

"This stunning wine is one of the vintage's great successes. Administrator Thomas Duroux has fashioned a modern day version of Palmer's brilliant 1966. Displaying a rare combination of power and elegance, this dense purple-colored offering exhibits notes of blackberries, truffles, flowers, incense, and camphor. Long, classic, and medium to full-bodied with stunning texture and richness, this superb effort is a candidate for the finest Margaux of the vintage."
Robert Parker - Wine Advocate - 30-Jun-2007
The Cambridge News reports: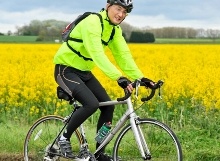 Doctor's notes just the job in talk to Rotarians
One of the Rotary Club's newest members has given a fascinating talk about his job.
Jo Chan, who qualified as a doctor in Manchester in 1979, worked in hospitals in the North West.
His talk revealed the pitfalls and successes of his profession, time being spent in frantic and life saving activity and also periods of boredom and hopefully, rest.
Members heard that in 1984, he joined the Clinical Research Centre in Harrow, later specialising in molecular genetics at the Institute of Child Health. One example of the dangers of complacency and jumping to conclusions was a man who appeared dead on arrival and had no apparent pulse was in fact alive and survived. Things are not always what they seem to be. He told members that conditions that appear dire may have a silver lining, and symptoms that seem trivial may not be. Since retiring in 2013, Jo has studied Roman History at U3A.
Thank you to the Cambridge News August 22, 2015.

For a full report of Jo's talk please click here.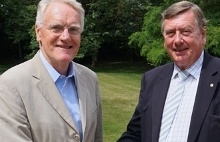 Another new member joins us
Rotarian Peter Pugh has been inducted by president Graham Sanderson, seen here in the gardens at the Gonville Hotel, Cambridge.
Peter was educated at Oundle School and Churchill College where he read History. For the past 30 years he has been writing over 50 company histories including a three volume History of Rolls Royce. He is currently working on volumes on Papworth Hospital and Domino Printing Sciences.
He also founded Icon Books, a publishing company, 25 years ago.
He is a keen tennis player and is married to Felicity with three sons and seven grandchildren.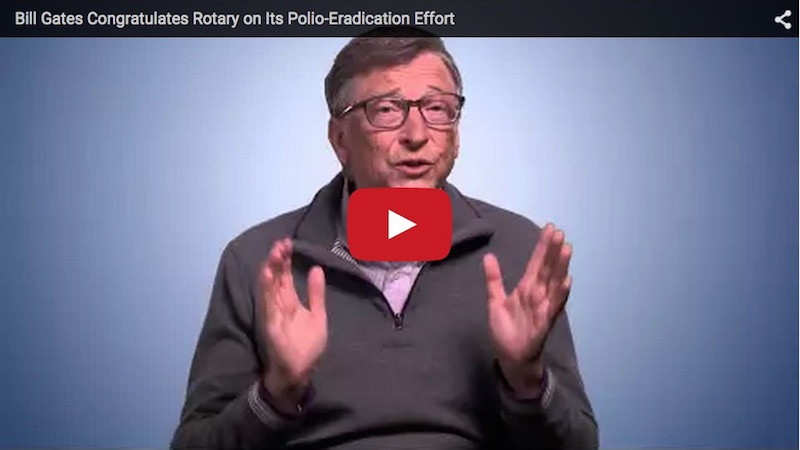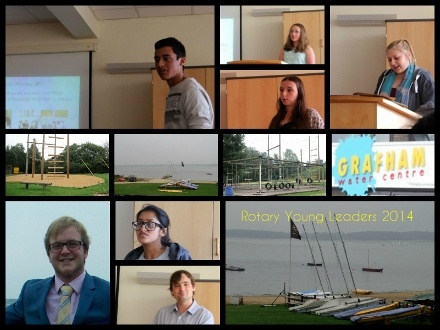 Rotary Youth Leadership Award 29 August - 5 September at Grafham Water
RYLA events are for young people who are about to start their working lives or to enter higher education and who have shown leadership potential and are likely, as adults, to become future leaders.
Students are put into mixed groups of complementary ability where they can take part in outdoor activities. They are placed in challenging situations to help develop leadership and team bonding skills and to increase personal confidence.
If you know of someone who you think could benefit or an organisation that may be interested in collaborating with RYLA please email Rotarian Anne St Ives at anne.stives@asi-financialadvisor.co.uk
The photos are from last year's event.
STOP PRESS.............
Past RYLA participants speak of their experiences to the Rotary Club of Cambridge
First to speak was Lisa Churchill, now a family solicitor.
Lisa attended RYLA in 2009. Team work was compulsory and teams were assembled first thing when no attendee knew another.
Lisa's group was presented with a task of raft building (and she admitted no previous skill in rafts!) Next was an orienteering exercise in the dark and in rain, which taught her the most useful life lesson viz :- Optimism in Adversity and to stay positive.
There were times when to create group positivity she had them singing together!
Team work was necessary for all tasks and this point constantly came across strongly. In her career, the emphasis on team work has been very important, as has the 'positivity in adversity' aspect, which constantly helps in her career as a lawyer.
Dale Robinson (architect) attended RYLA in September 2013 and said that this course improved both his leader skills and confidence.
Before this course, he described himself as weak at public speaking, during this course he had to present his part of the project and this aided his self-development.
Both aspects seriously developed as a result of being on this course. He also learned to put 100% into his project, which aided his skills by teaching him to listen to other people and then think solutions out, thus not to be precipitate.
He is certain that his attendance on this RYLA course has developed his ability to present both himself and his ideas clearly, as well as his personal skills.
Dales employer then commented on the truth of his views and his increased usefulness to the company as a result of this course.
Both are very sure that their attendance on the course was a life changing experience.
Rotarian Bob Fenn
Advantages of Rotary Membership
Rotary is a membership organisation open to men and women.
We like to ensure that the membership of our Club is as representative as possible of the Cambridge business and professional community.
It provides the opportunity for busy people to get to know a broad spectrum of local people who perhaps they would not otherwise meet.
Links: Rotary International
Visiting Cambridge? You may find these links helpful during your stay:
If you are a visting Rotarian you are welcome to come and see us for lunch on Tuesdays.
Use this link to do so.
---
Click this for the list of meetings.
---
Our website is sponsored by our members businesses

and by members with a particular interest in a charity

and by a member offering
self catering accommodation
on the North Norfolk Coast
Please ignore the testing below this row of text