Serving the Cambridge community since 1922, the Rotary Club of Cambridge is a mix of business people, entrepreneurs and professionals making connections whilst working for local and international community projects.
Want to know more? Do you want to learn about joining? Please press the "How to contact us" tab above
URGENT HELP REQUIRED FOR VANUATU
A ShelterBox response team is being mobilised to travel to Vanuatu after the South Pacific country was hit by Cyclone Pam recently. The strength was a category five storm, with winds reaching almost 200 miles per hour.

Vanuatu, one of the world's poorest nations, is made up of a sprawling cluster of more than 80 islands. The country, sits on the Pacific Ring of Fire and suffers from frequent earthquakes, tsunamis and active volcanoes as well as severe storms and rising sea levels.

While there is a communications blackout in most of Vanuatu, reports suggest that more than a quarter of a million people could now be homeless as a result of the cyclone and that up to 90% of structures have been destroyed or damaged. Thousands of people are now sheltering in evacuation centres in the provinces of Efate, Torba and Penama.

ShelterBox has agreed to work with fellow aid organisation CARE International to distribute 1,000 shelter kits to people affected by the cyclone. The kits, which are designed to Red Cross specifications, can be used to repair and waterproof damaged buildings as well as to make emergency shelters.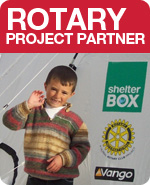 You can donate by internet banking / BACS
ref: shelterbox - your name
or cheque payable to The Rotary Club of Cambridge Trust Fund
c/o Joshua Vanneck Treasurer
THANKS!
24 March 2015 - Rotary Flame Celebration
The Rotary Club of Cambridge was selected to feature the Rotary Flame as it passed on its way on a trip across the UK after it arrived from Manila and then on to Lagos as it circumnavigates the globe in recognition of Rotary's drive to eradicate polio.
Full details in the Cambridge News issue Wednesday 25th March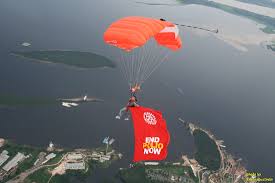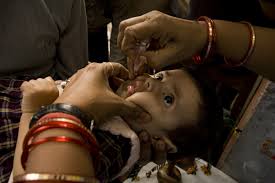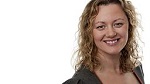 Sue Dougan of Radio Cambridgeshire recently interviewed our President to find out what our Club is doing this year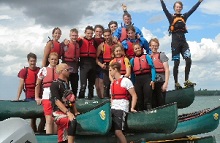 RYLA the Rotary Youth Leadership Award.
This is to be held at Grafham Water Saturday 29th August until Saturday 5th September 2015.
"Do you know of any potential candidates?
Do you know of any organisation that would like to present a candidate and also fund them?
It is such an excellent course, we would very much like to send more than one candidate." says Club Member Anne St Ives. Please contact her by email at:
anne.stives@asi-financialadviser.co.uk
Links: Rotary International
Visiting Cambridge? You may find these links helpful during your stay:
If you are a visting Rotarian you are welcome to come and see us for lunch on Tuesdays.
Why not contact us?
Use this link to do so.
---
Click this for the list of meetings.
---
Our website is sponsored by our members businesses
and by members with a particular interest in a charity
and by a member with a particular interest in this volunteer-led organisation

Just testing below this line so please ignore of the following: