Note: The vast majority of promises have been freely donated and contribute wholly to the Appeal. Promise numbers 137 to 144 and 204 are provided by our website partner 'GiveSmart' and will have some original costs deducted by them.

The promises that will be sold Live on 26th September at St John's College by Jeffrey Archer are currently in the Silent Auction section of the website. They are numbered 201 to 209 and are open for on-line bidding there until 5pm on 23rd September.They will then be moved to the Live Promises section ready for event and no longer available for silent bidding.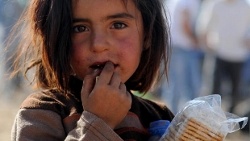 Please click the appropriate button to book a place at the auction, make a donation or see the promises and, most important, make a bid.
Latest News
25 September City academics rally to support us including Dame Gillian Beer, Sir Colin Humphreys, Professor Christopher Dobson and his wife Dr Dobson.
And then yesterday Lord Rowan Williams began a message to our project leader "Dear Mr O'Mara, I am delighted to hear about the initiative that is being taken by the Rotary Club of Cambridge in support of the suffering people of Syria. It is vital at the present time to keep the human realities in front of our eyes: statistics and news reports tell us the outline, but we should never forget that we are speaking of hundreds of thousands of people like ourselves who long to be left with enough security to raise their families and to go about their business."
24 September 2016 Pre-event donations and promises already exceed £8,000. Listen to the international news to find out why.
19 September 2016 The Auction of Promises on 26th September at St John's College is now a sell out but a "silent auction" site is still open - please click on the button at the top of this page to make a bid.
5 September 2016 Cambridge News report "A glitttering auction for Syrian refugees has been backed by the Duke and Duchess of Cambridge, Stephen Hawking - and Jeffrey Archer. The big event, featuring lots donated by local businesses and others, takes place at St John's College on Monday, September 26."
26 August 2016 Listen to BBC's Jeremy Sallis to hear more about the plight of Syrian refugees out in the field and our member John Barrett explaining about how we are trying to help - click this link to listen to the broadcast The interview starts about 33 minutes in and lasts through to 58 minutes.
25 August 2016 A beautiful Aquitaine farmhouse with pool and room for up to 12. For one week early in June or up to two weeks during the first half of May. For photos go to http://frholidayhome.wixsite.com/auction This is just one of the magnificent promises at our Auction of Promises on 26 September at St John's College.
3 August 2016
For a video and report about Syrian children's education go to: https://www.hrw.org/news/2016/07/19/lebanon-250000-syrian-children-out-school But there is still some joy!" https://www.rescue.org/video/syrian-boy-lebanon-experiences-moment-joy
---
Our thanks to these, our Auction of Promises sponsors
---
Cambridge Rotary
Success for our man at Rio- Alfie Hewitt wins two silvers at Rio Paralympics.
The four Cambridge Rotary Clubs worked together under the initiative of past District Governor, Trevor Sayer, and Sally Green to assess disabled athletes and to fund "Wheelpower" to make sports wheelchairs for athletes in East Anglia.
The first recipient of a sports wheelchair was Alfie Hewett from Norwich. The project "A Wheelie Good Idea" has helped develop Alfie as an athlete. Alfie recently won the Silver medal in the men's wheelchair tennis singles event and a silver in the doubles event with Gordon Reid.
Our past president John Barrett commented "Congratulations to Alfie -this is another good example of what Clubs can achieve by working together. In my year we all punted up the river to Baits Bite lock to raise money for this cause which helped lead to Alfie's success ".

Rotarian James Taylor on the right is thanked by our president, Peter Jones, after giving his "My job" talk to the Club recently. James is with the commercial team of Carter Jonas, the long established Cambridge estate agents.
Our club comprises about 50 men and women - professionals and in vocations, some of whom are retired - who meet regularly to enjoy fellowship and benefit from the wide acquaintance with 1.2 million other Rotarians worldwide. If you are interested in finding out how to join us, we would encourage you to to contact our Club Secretary at cambridgerotaryuk@gmail.com
We could also use your skills, knowledge and input to take part in local, national and international humanitarian opportunities to help others.
We meet every Tuesday, mainly over lunch, but once a month for breakfast and also for an evening meal, at the Gonville Hotel Cambridge

Visiting Cambridge
You may find these links helpful during your stay:
Local museums and collections especially
Fitzwilliam Museum closed on Mondays
The Polar Museum
Whipple Museum of the History of Science
Near Cambridge are
IWM Duxford and Cambridge American Cemetery
NT Anglesey Abbey, NT Wimpole Estate and EH Audley End
Our website is sponsored
Our website is sponsored by our members businesses
by members with a particular interest in a charity

and by a member offering self catering accommodation on the North Norfolk Coast
meeting details

In the next 30 days...
Social Media...
Follow @RotaryCam
Tweets by @RotaryCam
Meeting Information...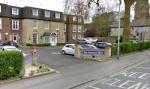 We meet on Tuesdays at at the Gonville Hotel, Cambridge. Times vary so see the Programme for time and details. 7 days notice please by clicking the link in the meeting 'read more', or use the homepage 'How to contact us' or 'Visiting Rotarian' button to email.