What can you do?
The crocus planting project.
By working in partnership with your local Rotary club and RHS community-based Bloom Groups, you can help with a mass planting activity.
It is a great way to bring the community together, educate young people about planting with hands on experience and learn valuable lessons about what working together can achieve.
Click on Crocus and to find out why we are supporting Polio eradication and the extraordinary results that Rotary as an international group are achieving.
Our member Rotarian Nigel Neville is organising our own Club's input for this ambitious scheme and he said in a recent email to us all "BUT this is where you come in, yes, you! We need as many members as possible to help with the planting on Thursday 10th November. We are meeting the City Gardens and Parks manager soon to finalise details but I suggest you will need a spade or a fork and proper gardening boots!"
Contact as to get involved!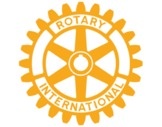 Cambridge Christmas Tree Festival 5 - 9 December 2016 at
Great St Mary's Church
Trees required!!
We ask you to join us in supporting this event by not only donating a tree but also placing an advertisement for your business, school or club.
Preparations are now underway.
Please contact Rotarian John Martin via our Contact Button below for full details.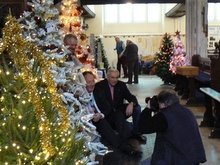 Rotarian Paul Henry and John Martin will draw up a rota to collect trees and so do help us make this display an enormous success.
Please make a note in your diary...
Tickets are available from www.billetto.co.uk/charity-concert or from the members of our F& E Committee.
Club Members: Help required please with stewarding - please contact Anne St Ives.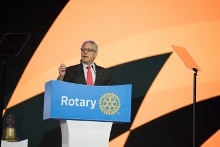 Rotary International - making a difference in the world.
What we do.........
Supporting "Wheelpower"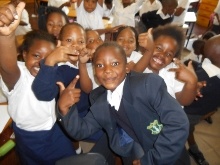 Helping literacy in South Africa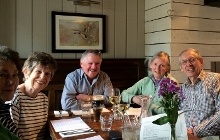 Relaxing over a walking week-end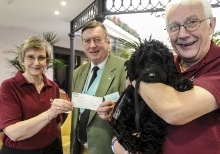 Raising money for "Dogs for the deaf"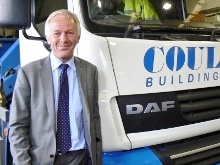 What we do outside Rotary
President Peter Jones at the wheel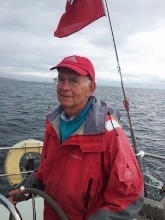 More about or Club
Rotary International is an association of business and professional men and women, committed to using their time, training and experience to serving the community.
Our club comprises 50 men and women - professionals and in vocations, some of whom are retired.
We meet regularly to enjoy fellowship and benefit from the wide acquaintance with 1.2 million other Rotarians worldwide.
We could use your skills, knowledge and input to take part in local, national and international humanitarian opportunities to help others.
We meet every Tuesday, mainly for lunch, but once a month for breakfast and also for an evening meal, at the Gonville Hotel Cambridge.
If you are interested in finding out how to join us please email our Club Secretary cambridgerotaryuk@gmail.com
Visiting Cambridge? You may find these links helpful during your stay:
If you are a visting Rotarian you are welcome to come and see us for lunch on Tuesdays.
Use this link to do so.
---
Click this for the list of meetings.
---
Our website is sponsored by our members businesses

and by members with a particular interest in a charity

and by a member offering
self catering accommodation
on the North Norfolk Coast
meeting details

In the next 30 days...
Social Media...
Follow @RotaryCam
Tweets by @RotaryCam
Meeting Information...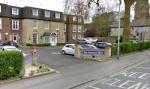 We meet on Tuesdays at at the Gonville Hotel, Cambridge. Times vary so see the Programme for time and details. 7 days notice please by clicking the link in the meeting 'read more', or use the homepage 'How to contact us' or 'Visiting Rotarian' button to email.