Welcome to the Rotary Club of St. Andrews
Featured pages: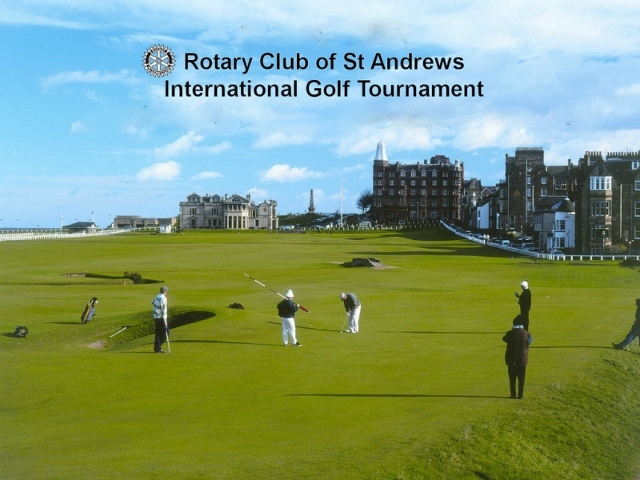 At the Home of Golf, the President and members of the Rotary Club of St Andrews welcome you to our website at www.standrewsrotary.net
Since 1927 our members have been driven by "Service Above Self" for the development of young people and helping the most challenged in our communities locally, nationally and internationally.
For young people we have a full programme of competitions, debates, sports challenges and leadership days. We sponsor a Rotaract Club for students at the University. Web site at www.rotaractstandrews.net
Other community events include days out for the elderly, health check days and international disaster relief.
We have invested in local community projects and also life changing international projects with the help of Rotary International.
Every year in June,on The Old Course, we host an International Golf Week when some 300 visiting Rotarians from over 20 countries enjoy fellowship. Contact rotarygolfstandrews@gmail.com
Rotary is a welcoming international network of 1.2 million members in 200 countries. We are a friendly family and look forward to welcoming new members to develop friendships and use their skills within the club and throughout the community.
Whether you are a Rotarian or not we hope you will find some of what we have on this web site of interest to you. You will find under "Programme" some of our completed items for the last 8 years. There is also a list of future events and meetings which you are most welcome to attend.
There is always a warm welcome to join us at our Wednesday lunchtime meetings at 12.50 pm in the Scores Hotel.