Greetings from Roger Bougeard our Club President
for the year 2016-2017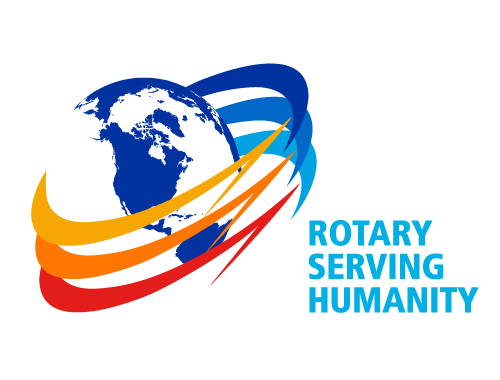 Welcome to the Rotary Club of Jersey. Our club's history dates back to 1924.
We are a club of over 55 ordinary people. Rotary is a leadership organisation of business and professional men and women united worldwide. There are today over 31,000 Rotary Clubs in 167 countries with over 1.2 million members.
Rotary's focus is in promoting world peace and providing service to all people in need in our community and throughout the world. Rotary raises hundreds of millions of dollars annually to further these goals.
We believe that a strong community comes from supporting one another. We do this by putting "service above self". We take on projects that support the local, national and international communities.
Our Club meets regularly, we get to know each other, form friendships, and through that, we are able to get things done in this community – and have fun doing it.
I am delighted to take on the role of President of the Rotary Club of Jersey for the year from 1st July 2016 and my role as Club President is the same as that of every Club President, past and future, which is to lead the Club and ensure it functions effectively and hopefully leave it a better Club at the end of the year.
The main areas of focus for the club in my Presidential year will be as follows:-
To make the club more attractive and more accessible to ladies and to younger members and to recruit members who are more representative of our community and professions;
To undertake projects to benefit the community whilst raising the profile of Rotary;
To work on youth projects to benefit our young people, including the development of the Peace programme and to explore participation in the Youth Leadership awards and Youth Exchange scheme;
To harness the club's abilities for development of and participation in international projects;
Now that we have an exceptional resource at the Good Companions Club to ensure its financial sustainability as running costs increase;
To encourage Fellowship and fun in achieving the above
If you would like to know more about our Club, then please do contact us using the contact link below and we will arrange for you to come to one of our meetings. Please feel free to explore our website, it will give you a very good idea of the many and varied activities that our members help with.

Please follow the "What We Do" menu above to see all the work we do in the Community and feel free to explore all the other menus too.

We support Local and International communities by offering our time and expertise as well as goods and funds to promote wellbeing in communities worldwide. Follow these links to learn more.

Local

- International -

Youth

.
Our own direct contribution to Island Life, the Good Companions Club. Run by Rotary for over 60 years, providing a social hub for the young at heart.
Interested in what we do? Have a look at the video below.

Join Rotary and Make a World of Difference
Join Rotary and make a world of difference to your own community, to the lives of those less fortunate around the world, to your fellow club members - like-minded men and women of all ages - and, just as important, to yourself! The projects Rotarians get involved in are incredibly fulfilling, worthwhile and rewarding - and there's plenty of fun involved too.
Want to know more?

Do download our club information leaflet.
Email us on enquiries@rotaryjersey.club it would be great to hear from you.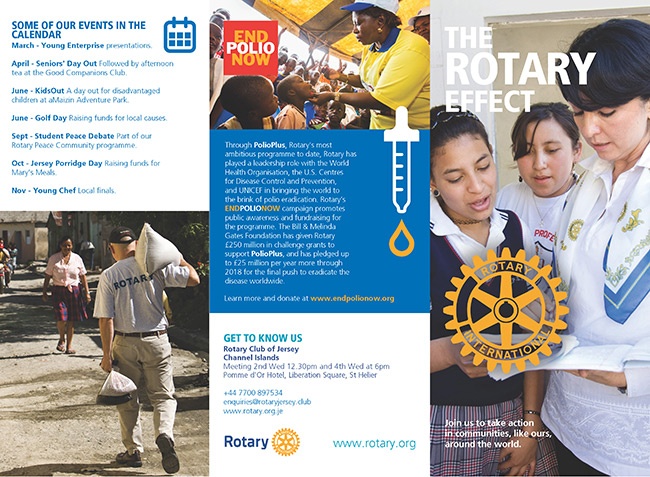 Meeting Details
Interested in joining Rotary
In the next 30 days...

It is our eleventh golf day and kindly sponsored by Langham Hall for the second year.

read more »

Second Wednesday Lunch at the Pomme d'Or.
Social Media...
Tweets by @RotaryJersey
Meeting Information...
We meet on Wednesdays at 12.45 (2nd) 18:00 (4th & 5th) (Please note we meet FORTNIGHTLY not weekly. The fifth Wednesday is a social meeting and may be at an alternative venue. Please contact us to check before visiting us.) The Pomme d'Or Hotel,
The Weighbridge,
St. Helier,
Jersey, JE1 3UF tel: 01534 880110