Welcome to the Rotary Club of Fareham
Featured pages:
THE ROTARY CLUB OF FAREHAM
SEE OUR LATEST PROJECT ON ROTARY KIDS OUT DAY
(find it under What we Do/Projects 2016-2017)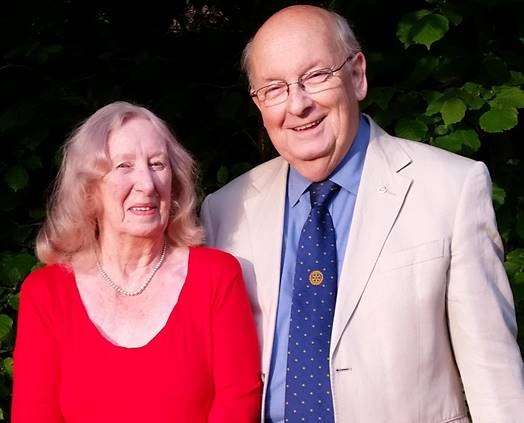 PRESIDENT Norman Chapman 2016 - 2017
Fareham Rotary Club received it's Charter in 1946, as a daughter club of the Rotary Club of Gosport .
In turn we have become mother club to RC Petersfield, RC Locksheath, RC Fareham Meon.
Our club is twinned with Cabourg, France and Del Amo, California USA
We are an active mixed gender club of around 45 members, with a full social and charitable calendar. Our weekly meetings feature guest speakers, group meetings, social planning and fund raising events.
We provide a beach-side community facility, (The Wheelhouse),which is used by social and charity groups from the local area.
To learn more about Club activities ;-
look in the sections Highlighted above;
*** Please note that "membership of a club is by invitation only, at the discretion of the members." It is important, therefore, that you take time to visit your prospective club on a few occasions to ensure not only that you get to know its members and that you will feel happy being part of the club, but also that you give its members a chance to get to know you. - See more at: http://www.ribi.org/get-involved/join-Rotary/register-your-interest#sthash.QlO7whC1.dpuf
Meeting Details
Interested in joining Rotary
Social Media...
https://www.facebook.com/farehamrotary.club
Meeting Information...
We meet on Thursdays at 12.30 ((5th 19:00)) Cams Hall Estate Golf Club, Cams Hill, Fareham, Hampshire, PO16 8UP tel: 01329 827222