NEWS
STOP PRESS!! – Shanklin Rotary Club Sale is Back!!
After the announcement that the 2017 Rotary Club Sale had been shelved, due to the loss of the Landguard Holiday Park venue, the very welcome news was received that Park Resorts have provided their Lower Hyde Holiday Park facility for the sale!
So it's full steam ahead for the 17th to the 28th of January 2017!!
Full Timings;
Tuesday 17th; 10am - 4pm Wednesday 18th; 10am - 6pm
Thursday 19th; 10am - 4pm Friday 20th; 10am - 4pm
Saturday 21st; 10am - 4pm Tuesday 24th; 10am - 4pm
Wednesday 25th; 10am - 6pm Thursday 26th; 10am - 4pm
Friday 27th; 10am - 4pm Saturday 28th; 10am - 1pm
If you have something to donate and would like to arrange a collection, please call; 07592533363 for our Collections Team.
We hope to see you there!!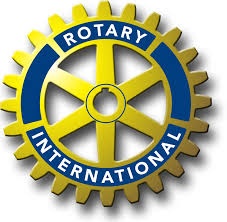 Our Email Address: secretary@shanklin.rotary1110.org
Shanklin Rotary Club was formed on the 1st July 1927. Next year will be our 90th Anniversary. There are currently 22 members, 3 of which are ladies. The Club meets every Wednesday evening at Shanklin Conservative Club for dinner and fellowship. Guest speakers are invited to attend some meetings throughout the year, which prove to be informative and interesting.
Every 2 months, the Club has partners' evenings and many social events are organised throughout the year. Such events include' for example, indoor bowling with dinner afterwards, theatre trips, archery, croquet and petanque. Our Club is twinned with Amboise Rotary Club in France and annual exchange visits are great fun!
This year, 2016, Shanklin Rotary Club has donated over £37,000 to local charities and International causes. Our main fundraising activity is the Annual Sale of recycled goods kindly donated by the public. This is held each January within the Shanklin area. The proceeds are given to mainly local charities, and to provide assistance with International disasters. The Club has supported the local hospice by providing marshals for Walk The Wight, Barton Manor and the Sweetcorn Fayre. In addition, we organised the Dash & Splash fun run to raise funds for our local Inshore Lifeboat. Each year a great day out at Robin Hill Adventure Park is organised by the Club, for more than 100 children with special needs from schools on the Island. We also support the Shanklin Carnival and Regatta.

If you are a visiting Rotarian or just a member of the public possibly interested in joining Rotary, you will be made welcome at any of our meetings. Please contact Steve Knight (Club President) on 07909 546845.

Meeting Details
Interested in joining Rotary?
In the next 30 days...
Meeting Information...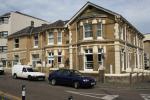 We meet on Wednesdays at 1900 for 19:30 Regency Suite, 6 Palmerston Road, Shanklin, Isle of Wight, PO37 6AU tel: 01983 863909