CAR BOOT SALE
as featured on the BBC's Antiques Road Trip
The Cowbridge Rotary Club Car Boot Sales raised around £3000 each year for Rotary Charities and we would like to thank all who participate.
The Car Boot Sales are over for this year but we will be back in action in 2015.
The first sale will be on 12th April, 2015.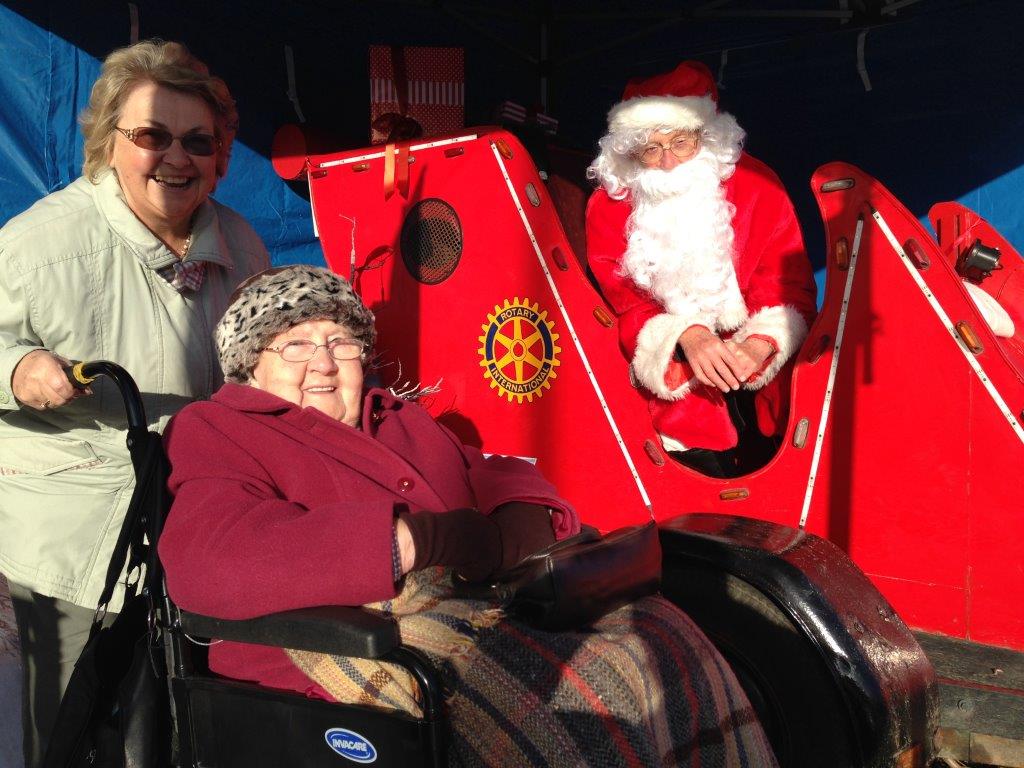 Who says that Santa is just for kids!
During his visit to Café Nero on Saturday, 13th December Santa was visited by a 100 year old fan.
Santa and Cowbridge Rotary would like to thank all who made generous contributons to the Rotary Charity Fund during his perambulations around Cowbridge and the villages.
Rotary welcomes new members interested in having fun while 'giving something back' to the community. Fresh ideas and enthusiasm are the life blood of any organisation! It is easy to contact us using the "Click Here" button at the top right of the page.

Young Photographer - Club Competition Winners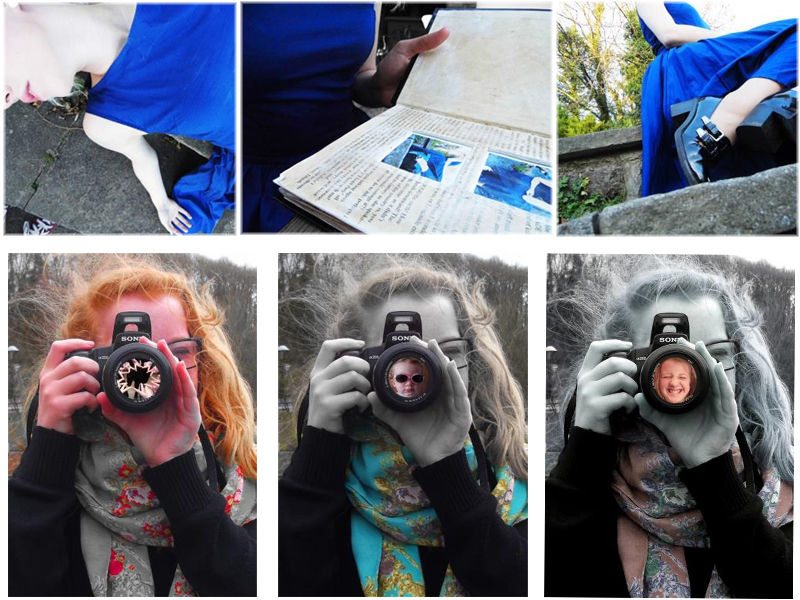 Click here or on the photos to see the details of the winning entries in the Senior and Intermediate Cowbridge heats of the Rotary Young Photographer Competition.
Presentation of Community Citizen Award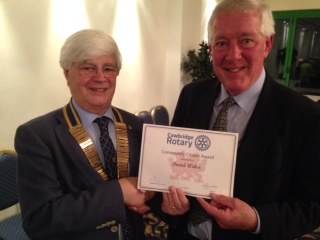 A Community Citizen Award was made to David Weber by President Nick at the meeting on April 1st. David has been very active for many years with the Scouting movement and working with vulnerable and disadvantaged people in Cowbridge.
Maria Lyn - supported by suspicious Mexicans!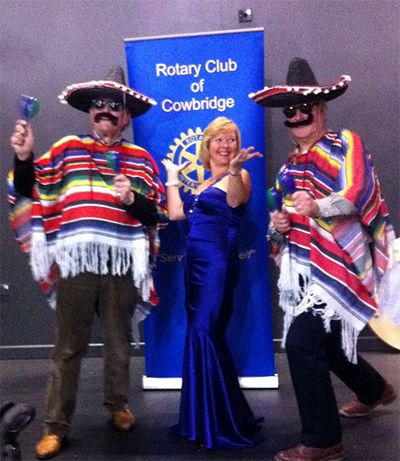 During the recent succesful Maria Lyn concert held in Cowbridge Comprehensive School, Maria's performance was aided by two mysterious Mexicans, Ricado and Stephano, also known as the "Tequila Twins"!
---
Rotary provides opportunities to connect with people of like ideas, providing unique opportunities to serve the community using one's own professional skills alongside leaders of other businesses and professions. Rotarians help one another, and together help others.
Rotary is fun — every club holds social activities that offer diversions from today's demanding professional and personal schedules. Conferences, conventions, assemblies, and other events provide entertainment as well as Rotary information, education, and the opportunity for service.
Rotary helps personal growth and development by continuing one's growth and education in human relations and by developing and extending leadership skills. Serving in Rotary helps one learn how to motivate, influence and lead leaders.
Rotarians are people who believe that whilst it is nice to be important, it is more important to be nice.
Cowbridge - A Market Town in the heart of the Vale of Glamorgan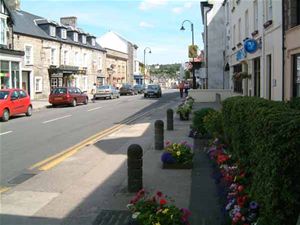 Cowbridge is a township that has developed on the site of a Roman fort built in the 1st century AD. Sir Richard de Clare, Lord of Glamorgan, granted Cowbridge a Charter in 1254 and developed the town. By 1266 Cowbridge had town walls with four gates, although the North Gate was used mainly for cattle. It was an important centre for trade and was the last recipient of a Royal Charter by Queen Victoria in 1886 and was able to appoint its own Councillors and Mayor. This tradition has continued in spite of the local Government reorganisation of 1974.
Cowbridge was renowned for its fairs but also became well known for its traffic jams on the main route from Cardiff to West Wales. A bypass to the north of the town solved that problem and the town continued to develop as a business and commercial centre as well as a popular dormitory town for Cardiff.
Today Cowbridge is known as the "Bond Street" of Wales and there are many shops that make the atmosphere of the High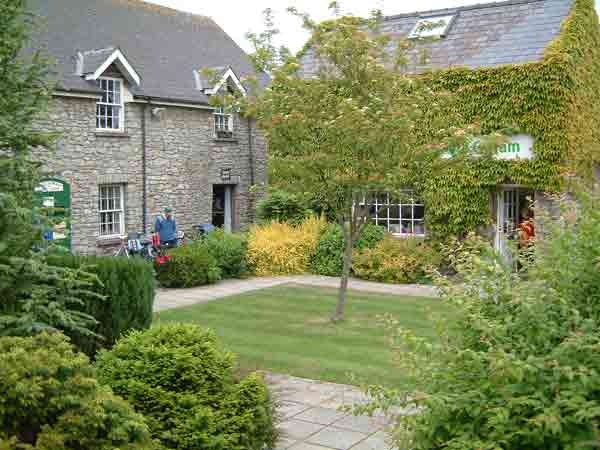 Street an enjoyable place to wander and to spend money! A farmers' market twice a month also adds to the variety of goods available.
The Rotary Club of Cowbridge was chartered in February 1961, currently has 36 members and meets in the Bear Hotel, a historic coaching inn. We are always pleased to welcome visiting Rotarians or others interested in the work of Rotary to our meetings.
Rotary was founded over 100 years ago on the principle of "meeting regularly to enjoy and expand one's circle of business and professional acquaintances." That principle remains true today, and in an increasingly complex world, Rotary continues to provide one of the most basic human needs: the need for friends and fellowship.
(Photos by Mike Baker. www.bakerlite.co.uk)

In the next 30 days...
Social Media...
Follow @CowbridgeRotary
Cowbridge Rotary Club
Promote your Page too