Rotary Club of Bodmin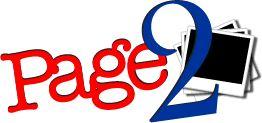 Older news items
<< Some Older News Items >>
Bodmin Rotary Club - 60th Anniversary
The 60th Anniversary Dinner of Bodmin Rotary Club was held at Lakeview Country Club on 29th Oct. 2011. A large number of guests attended, including the District Governor Rtn. Maxine Stoyle, ADG Ross Jerome with members of St. Austell Rotary Club. In 1951 the St. Austell Club were the sponsors and mentors for forming the club and on 17th Dec. 1951 the 1st Charter Dinner was held at the Foster Hall, Bodmin.
The celebration evening was themed on the 1950's with music provided by Company "B" a popular Swing Band, a tribute for that era. Read more....
.
Cheque presentation by Barclays Bank
Bodmin Rotary Club receive a cheque for International Project.
Barclays Bank, North Cornwall Business Manager, James Burden presented a cheque as matched funding, in recognition for money raised selling bottled water to motorists on the A30 during August. Supporting a project to send a fire engine and medical aid to Kosova.
Photo: Rtn. Jeremy Edwards (Organiser), James Burden (Barclays Bank), Rtn. Allan Foad ( Club President).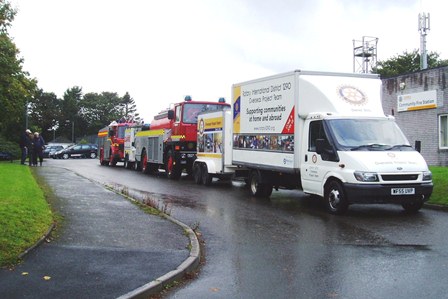 A Rotary aid convoy consisting of the Rotary Overseas Project Team Van & Trailer, two Fire Engines and a Landrover Fire Engine left Cornwall on Sun.Sept.18th for the ferry and overland trip to the Balkens - A journey of almost 2000 miles. One fire engine will be going to Rahovec, Kosova, one will be going to Junik and the Landrover engine & Van full of medical equipment etc. will be delivered to Bulgise.
Drivers included Rtn. Jeremy Edwards from Bodmin Club
.
Presentation of new Charter to Bodmin Club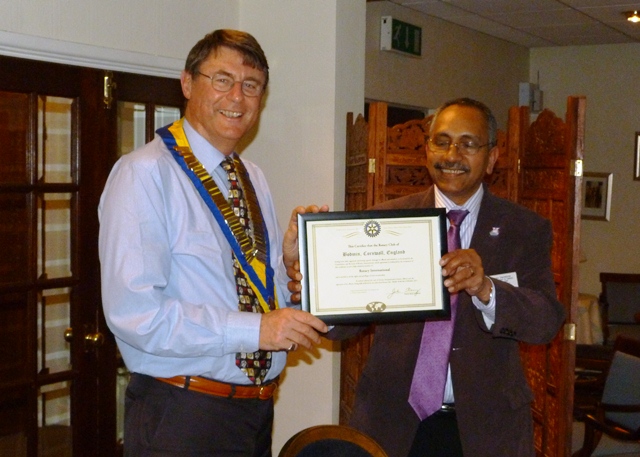 Following the disappointment of loosing the Club's framed Charter presented in 1951,probably during the course of Hotel building alterations, a replacement has been obtained.
The initiative of Assistant District Governor - Rtn. Ross Jerome managed to persuade RIBI Central Office to print a duplicate copy.
Photo: Ross presenting to President Allan.
.
.
.
.
Direct Rainwater Intervention Project - (DRIP)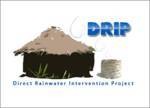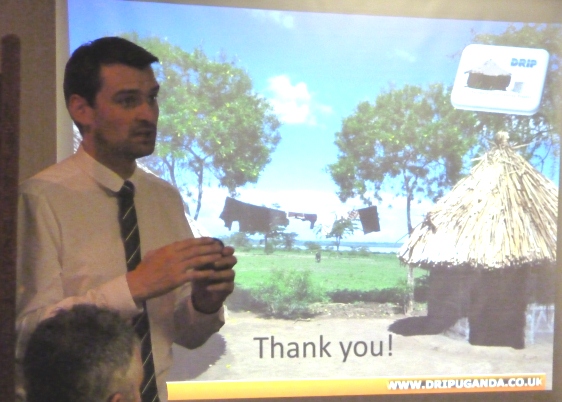 Bodmin Rotary Club are supporting DRIP at present operating in Uganda - it is hoped that a team of keen young helpers will visit the areas and help with the project.
.
Recently Rtn.Jeremy Ward gave a presentation on the project.
Christmas Collections - 2011
Bodmin Rotary Club - Once a year collection was again very successful and raised funds similar to previous years. This enabled the Club to distribute Christmas gifts to 330 individuals, to sheltered housing units and Bodmin Hospital, helping approx. 500 deserving people in the town.
Christmas Gifts are delivered to many elderly, lonely, deserving people who appreciate being thought of at Christmas - A friendly face calling with a gift and prepared to have a chat can greatly help the season of good will. Any surplus money from the collection is spent on local community needs.
The members of Bodmin Rotary Club would like to thank all the people of Bodmin who gave so generously towards this worthy cause....More Details....
Supporting Bodmin Youth Football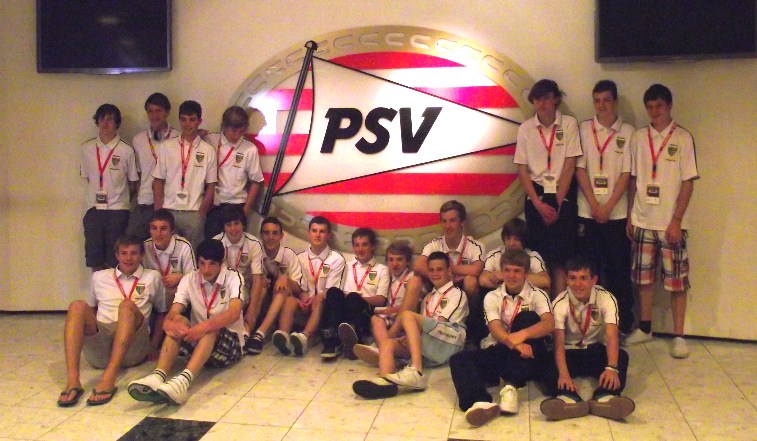 Bodmin Rotary Club recently supported the sponsorship of Bodmin Town Youth FC under 15's on a tour of Holland & Germany. The twenty members played a number of fixtures, winning most and visited the famous PSV Eindhoven Stadium in Holland.
The trip was a great success and allowed the boys to make friends and experience the cultural differences of the countries.
New Rotary Youth Organisation
"BODMIN and LOSTWITHIEL INTERACT CLUB"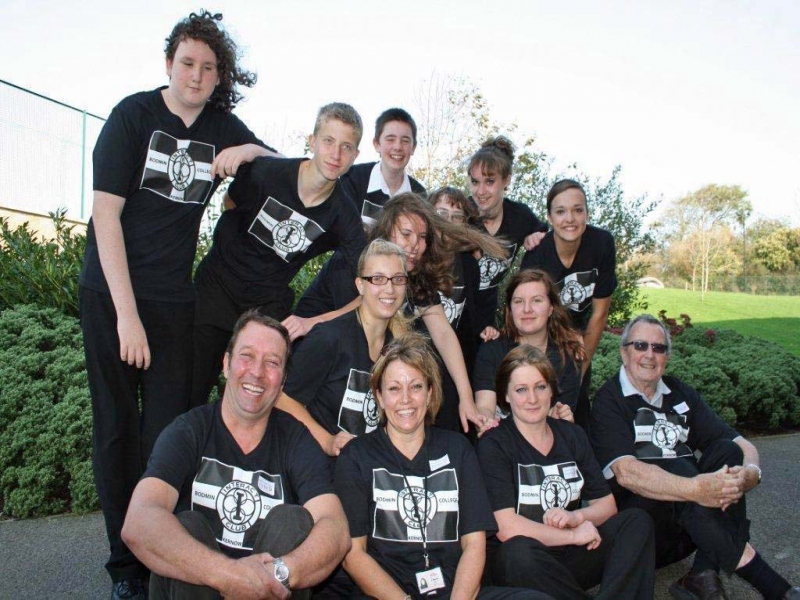 Over the past year, the Rotary Clubs of Bodmin and Lostwithiel have helped to form a Rotary Interact Club in Bodmin College. On Wednesday 23rd November the Rotary Clubs of Bodmin and Lostwithiel, together with the District Governor Maxine Stoyle and members of the new club, gathered at The Westberry Hotel, Bodmin.They all enjoyed a meal to celebrate the formation of the new Interact Club, the first to be formed southwest of Bristol.
The Certificate of Inauguration was presented to the president of the club, Miss Cassie Brewer, by the District Governor of Rotary District 1290, Rtn. Maxine Stoyle.
Full report - News Release - SELECT
GSE to India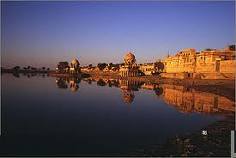 Our District GSE Team now back from India - visited Rotary District D3050 - see details of their visit in photos:
Select Blog Reports....
Feb.2012 - Fireworks Display - Presentations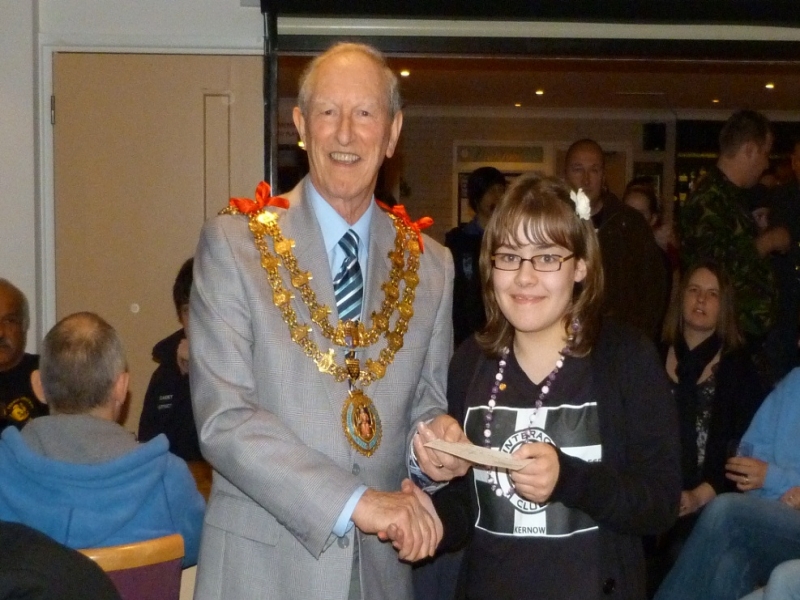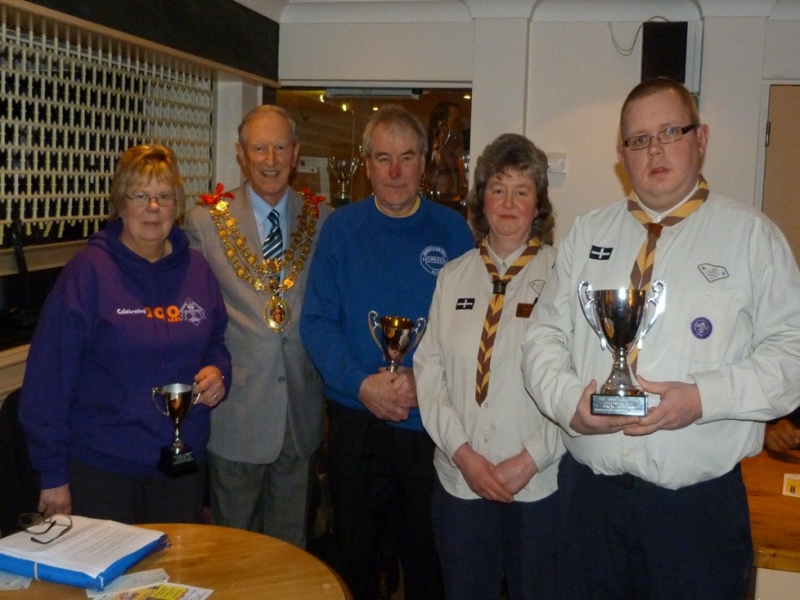 Bodmin & Lostwithiel Interact Club, Rebecca Blanchard receiving a cheque - One of the Youth Organisations benefiting from the profits of the display evening - Also the cups for best guy were presented by the Mayor of Bodmin. More Details....
Select photo for enlargement....
Eradication of Polio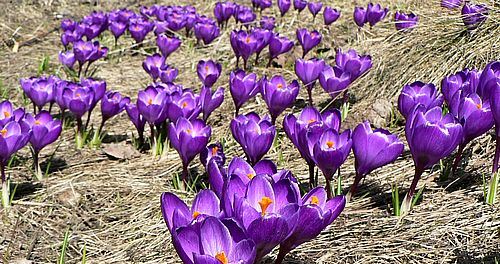 Remember the purple crocus? - Now in flower again - Symbolic of Polio Eradication.
Planted by Rotarians & Young Rotaractors at: Crockwell Green, Bodmin, Bodmin
District Conference 2nd - 4th March was a great success

.
Bodmin Rotary Club featured in the Youth Reports.
Photos: Paul Harrison & the Interact Club, Paul receiving the Nevill Hargreave Trophy for services to youth from DG Maxine Stoyle, ADG Martin Taylor talking on the Flashpoint Safety Centre, Bodmin.
See District Website for more details and photos....
Double award for Bodmin Rotarian
Bodmin Rotarian Paul Harrison receives two awards in one week.

<>

The Neville Hargreave Trophy for services to youth activites presented by District Governor Rtn. Maxine Stoyle

<>

The Rotary International - Paul Harris Fellowship Award for outstanding service to Rotary.

Photo: President Bodmin Club Rtn. Allan Foad, Rtn. Paul Harrison.
---
Bodmin Rotary promoting SSAFA
We're the UK's oldest Armed Forces charity. We provide practical help and assistance to anyone who is currently serving or has ever served, even if it was only for a single day. We're here for them and their families wherever they are.

Each year, we support more than 50,000 people in the Armed Forces community. Because we believe that their bravery, dedication and commitment deserve a lifetime of support.