Youth Services
Youth Services Team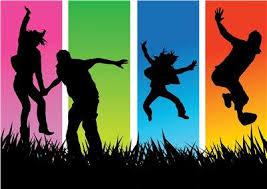 Aims: To identify the needs and aspirations of all young people, and by means of new or existing Rotary programmes, projects and initiatives assist them in achieving their goals.
Working with young people is a significant part of Rotary's work. The Youth team at Misbourne Matins are proud to have one of the fullest programmes ever in the club's history.
Support for local Youth Clubs
In addition to running competitions to encourage our local school students, the Youth Team has a long history of providing both practical hands-on assistance and financial support to our local Youth Clubs. We currently support youth clubs Chalfont St Giles, Chalfont St Peter, Gerrards Cross and Denham.
Donations
We also make donations to support local youth organisations for specific projects. At Christmas we supported made a further donation to Padstones, who provide shelter for homeless teenagers, and will continue to look out for similar worthy causes during the course of the year.
Future Projects
Watch this page for an exciting new project for young people being rolled out later this year!
For enquiries please fill in the contact form below.