Rotary Club of Misbourne Matins

Home | Fund Raising
Committee Chairman   John Grosvenor
Committee Members
Michel Syson  Diana Longshaw  Tony Robinson   Tony Shiner
Nigel Blackburn   Pip Nowell   Diane Thomas 
 Avril Cobham  Pam Curtis  Lavinia Syson
This section contains the following reports and information:-
 Children In Need Collection at Heathrow Terminal 5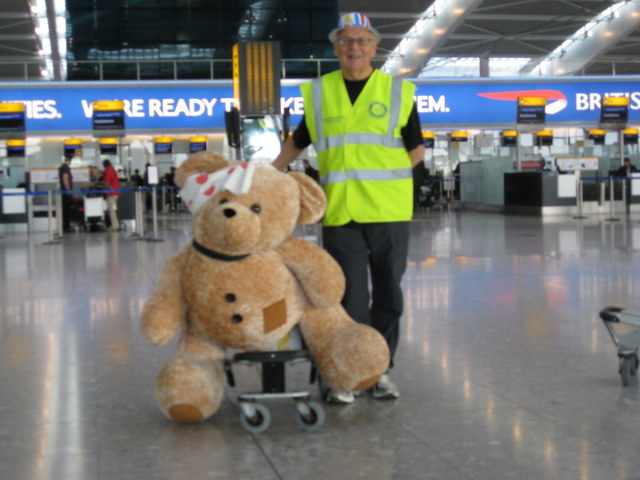 Over 100 members of Rotary Clubs in the area of Heathrow Airport took part in the Children in Need Collection on the 20th November 2009 at Terminal 5, organised by Misbourne Matins Rotary. Collections started at 6:00am and continued to 9:00pm that evening at Arrivals and Departures on the landside, and all the Airside areas. Pudsey Bears were distributed throughout the Terminal to highlight the Children in Need Appeal.
Louis Moss of Misbourne Matins Rotary Club, who was in charge of managing the operation, with the Pudsey at Arrivals
 The travelling public's response was tremendous, most of them giving  coins and notes of many countries. All currencies were collected, bagged and delivered to Travellex at their  Terminal  5 office for counting and conversion. The Rotary volunteers came throughout the day and collected for periods of up to 6 hours each. Misbourne Matins wishes to thank them for all their hard work and enthusiasm, which contributed to £12,800, about 20% more than last year, for Children in Need.
Hollywood Comes to Stokenchurch March 2008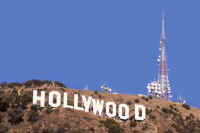 Minutes of meetings (accessible to members only)
Plans and Club Assembly material (members only)
Please click the menu on the left for further details.
Sub-pages: