Youth Activities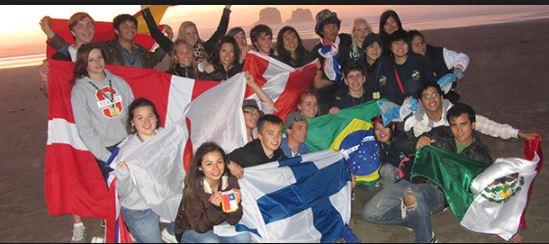 Rotary's youth competitions offer a platform for talents to shine.
From local and regional heats through to national levels, these contests are a great way to be challenged in a fun and friendly environment, plus there are great prizes up for grabs too.
With support all the way from your local Rotary club, there is no reason not to take the leap and enter.
This year Hounslow Rotary is promoting:
Young Photographer
Photography has the power to capture special places, moments and memories.
The Rotary Young Photographer competition gives participants the chance to express themselves through photography, interpret the competition's annual brief in an imaginative way and experiment with digital and traditional methods.
Download competition Guidance Notes and Information Pack.
Youth Speaks
Challenge your public speaking abilities and perform, persuade and entertain the audience with your display of wit and knowledge of a topic.
In teams of three participants present arguments and points of discussion, before taking questions from the judging panel who are, themselves, skilled orators.
Participants can select a topic which is important to them, giving them an opportunity to delve deep into research, formulate ideas and build confidence.
Download competition Guidance Notes and Information Pack.
Young Writer
This competition offers participants chance to express themselves and get creative with the written word.
After being given a theme, participants can choose to write fiction or non-fiction, a story or a poem. It's a chance to be imaginative.
Download competition Guidance Notes and Information Pack.
Technology Tournaments
Technology Tournaments are one day events for multiple teams of four students to engage with Science, Technology, Engineering and Maths (STEM) by collectively solving a previously unseen technology task.
Rotary also offers Junior Technology Tournaments for younger pupils in partnership with the Rochester Bridge Trust.
Each team is required to design, develop, build and then test their solution, with the tournament offering a fun way to develop team building, communication and time management skills.
All the above competitions have the full support of Hounslow Rotary Club which will back you through your progression in the various stages. Contact us and see what happens!
What is involved?
Most competitions are run on a multi-stage format, starting off with local heats run by individual Rotary clubs, running through until national finals.
Generally, competitions pan the course of an academic year from approximately September to June.
Who is eligible?
Each competition varies, but all competitions are open to secondary school pupils aged 11-17, with a number of competitions also open to pupils as young as 7-years-old.
Competitions are split into appropriate age bands to allow participants to compete against those of a similar age.