Christmas Card 2010
This shows a painting of St Peter's Church, Monkwearmouth, founded in AD 674, part of the Wearmouth-Jarrow monastery and home of Venerable Bede in his early years. The other painting is of Souter Point Lighthouse, built in 1887.
Show related pages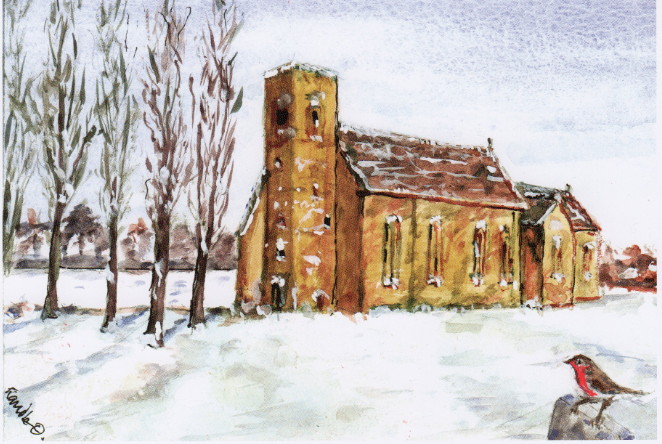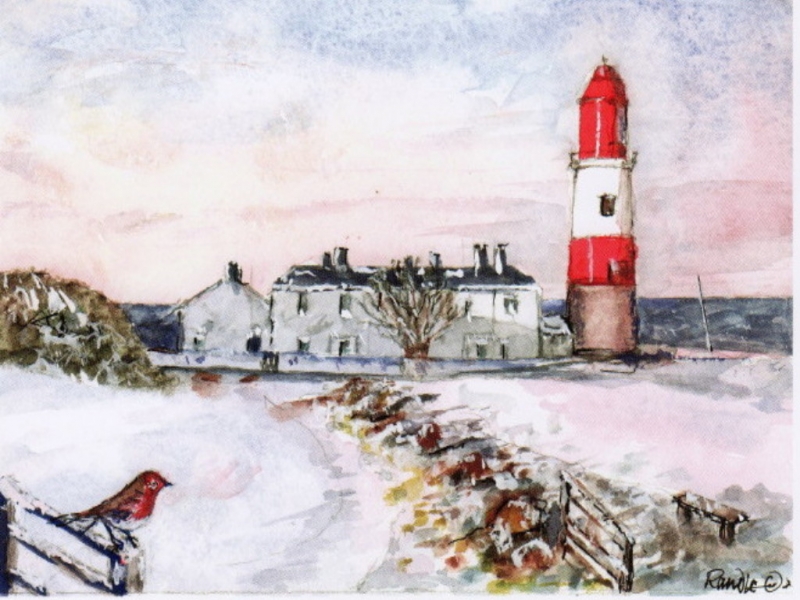 This year Rotarian Randle Oliver L.d'Hon., PHF produced two cards for us to sell, now at £4.00 for a pack of 10 cards with envelopes.
The greeting inside the cards is"A Very Merry Christmas to you, with good health, peace and happiness in the New Year."
Net proceeds of over £1200 were divided between Rotary Foundation and Rotary Club of Seaburn Benevolent Fund No 1022518