Wilmslow Scarecrow Festival
This is the Club's Annual Scarecrow Festival in association with the Wilmslow Business Group and the Wilmslow Show.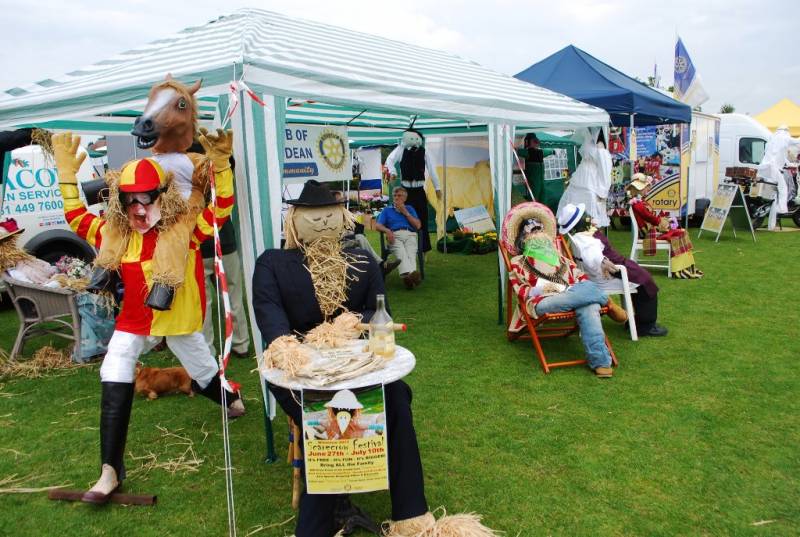 The Club introduced a Scarecrow Festival to Wilmslow in June 2010. Some photos from the previous years are available (simply click on the Scarecrow Festival pages link on the right hand side to access the 2011, 2013, 2015 and 2016 report subpage).
This year's Wilmslow Scarecrow Festival event will run from 17 June to 8 July 2017 and scarecrows should start to appear in and around Wilmslow from mid June. The Scarecrow Parade is normally on the first Saturday in July with a band.
A copy of the entry form is available for businesses and other local organisations (click on entry form). There is also a poster available (click on poster). Hints and tips on making a scarecrow can be found at http://www.diynetwork.com/how-to/make-and-decorate/crafts/making-a-scarecrow or other ideas can be seen at http://www.sowanddipity.com/33-cool-scarecrow-ideas/.
The winners of the Wilmslow Scarecrow Festival will be announced at The Wilmslow Show on the second Sunday of July. The event is run in conjunction with the Wilmslow Business Group and the Wilmslow Show.
SCARECROWS 2017