Mary Sunley Boat Trips
A report and photos from recent Mary Sunley Boat Trips.
The Mary Sunley Canal Boat Charity
Charity No.1044980
For a number of years, the Rotary club has been represented on the Mary Sunley Trust
and also sponsored a number of trips each year on the Sunley Canal Boat,
Disabled residents from local care homes are taken on a day trip along the Macclesfield canal.
The trust has recently taken delivery of a brand new canal boat "Sunley 2"
Here are a few pictures of this fine vessel, which is fully fitted with a lift
and adequate access for wheel chair passengers.
The group as shown are members of Rotary Club of Wilmslow Dean
having just returned from a trip on the boat before this year's programme gets on the way.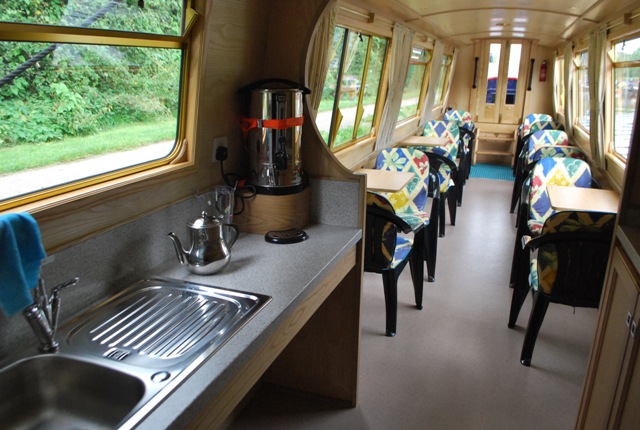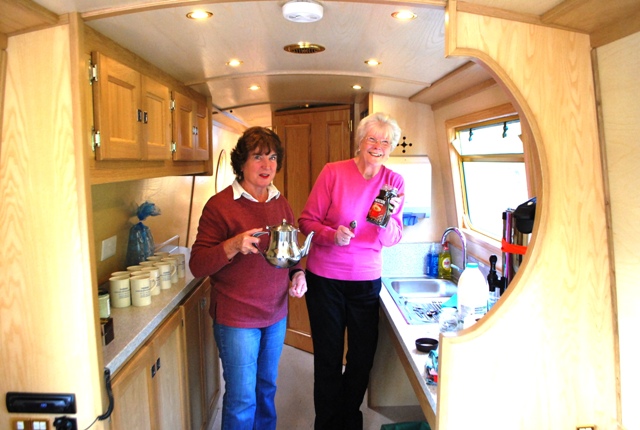 Rotary member's wives in charge of the refreshments.
The Mary Sunley Trust TripsThe club takes a party of disabled residents from local care homes, for a day out on a canal boat, which is fitted out for wheel chairs and below is a picture of the group with club members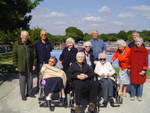 This particular trip was with Cavendish Court Care Home.
An example of a summer's schedule has been:
David Lewis Centre - 12/5
Hawthorns Care - 17/5
Cavendish Court Care - 15/6
Eden Mansions Care - 5/7
Cavendish Care - 7/9
We fully financed all trips i.e. boat and lunch costs other than the last Cavendish trip, when only lunch was paid for.