IMPACT's latest report from the Clubfoot Surgery Camp
IMPACT's report on the November 2013 Mission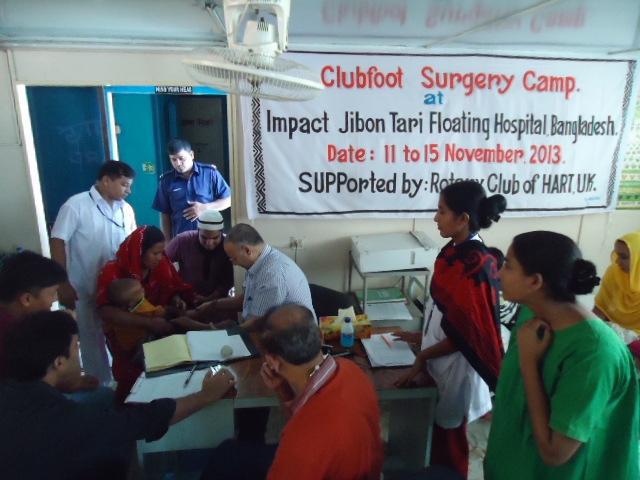 Rotary Club of Hart sponsors
surgery in Bangladesh
The Rotary Club of Hart has once again sponsored the UK based charity IMPACT Foundation in the organisation of a Club Foot Surgery Camp in Bangladesh during November 2013. A total of 76 club foot patients (mainly youngsters) were operated upon including several that were complicated cases. The orthopaedic team from the UK gave up their time voluntarily to, not only carry out the operations, but to train local surgeons and nurses. This aspect of enabling the local community to be more self-reliant in the future had particular appeal because, in many foreign countries, a family with a disabled member is often ostracised by the rest of the community.
Click on the link below to read IMPACT's latest report on this latest mission. Take particular note of the case study of little Salma, a six year old patient.
IMPACT Foundation Bangladesh - Report on Club foot Surgery Camp.