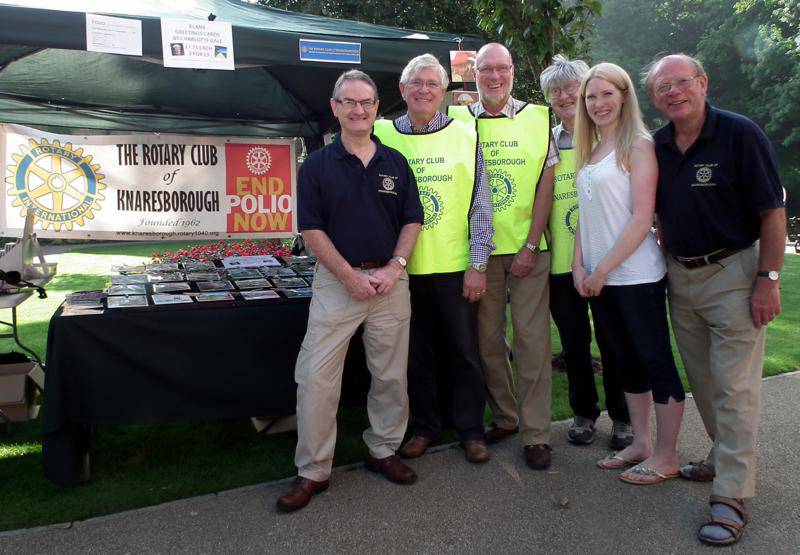 Tue Aug 27th 2013
Launch of Rotary Christmas Cards...
Launch of Knaresborough Rotary Christmas Cards!!
Knaresborough photographer Charlotte Gale has designed a special pack of Christmas cards for the Rotary Club of Knaresborough to support fundraising for End Polio Now. Each pack contains six cards, two each of three different Knaresborough winter scenes and matching envelopes and is available for £3.50.
The first cards went on sale on Bank Holiday Monday at Knaresborough Rotary Club's Waterside Wishing Well site in Knaresborough. Anyone wishing to purchase the cards can order them from Rotarian Jonathan Beer 01765 676355 or e.mail jon.beer@btinternt.com
Polio has no cure. It maims or kills children, mainly under the age of five. It is now endemic in just three countries, Afghanistan, Pakistan and Nigeria. Since the campaign was launched 28 years ago, the results have been astounding - from 176 countries down to the three - but we still need to eradicate the virus completely. Polio is easy to prevent by vaccination - just £1 will protect five children for life. The latest figures for this year (up to 21st August) are 192 cases worldwide, of which only 71 are in the endemic countries but 108 are from an outbreak in Somalia. For more details visit: www.knaresborough.rotary1040.org
What we do: