Our 'Posh' Shop
An annual event. Our 'Posh Shop'sells high quality affordable goods. We open on Friday 27th July for three weeks at 36-38 Market Place at the top of Saville Street.. We guarantee you will go home satisfied. P.s. Bring a very large bag!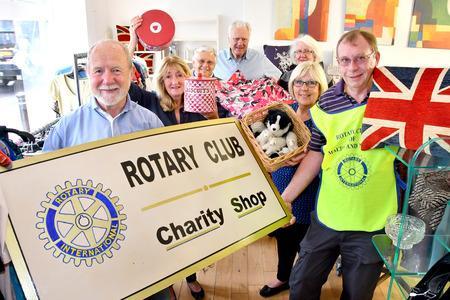 We started planning for our Rotary charity shop in 2010 and decided that it would only open for two or three weeks every year. The planning lay out and the running of the shop is the responsibility of Friends of Rotary and the clothing and goods on sale were to be of the highest quality.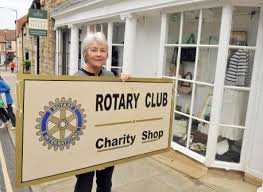 The scheme has now been running for three years and the shop is now open for three weeks instead of the original two. So far the Friends have raised over twenty three thousand pounds, all of which goes to local and international charities.
Every penny that we raise in Ryedale for charity goes to charity. We have no paid administration, salaries or 'skimming off the top'.